Because it wouldn't be Christmas
without a house tour…
     Here we are in Fair Haven this morning putting the finishing touches on a home we helped decorate for the "Fair Haven First Floors Tour".  It takes place tomorrow, December 12, from 10:30 to 2:30 in this bucolic riverside community.  Don't miss the opportunity to view seven homes, see how they are decorated for the holidays and not only check out the kitchen designs but enjoy the food prepared by chefs from a variety of local eateries…
     Our mission seemed simple, which is why we decided to accept it, help with the holiday decor of a house on the tour in conjunction with the homeowner and a local florist–in our case–Sickles.  A piece of cake…until I woke up Keith with all my tossing and turning as I tried to think how could I possibly put a British Cottage spin on a decidedly lovely, impossibly elegant, European styled manse?
     Actually, in the end, it worked out better than just fine.  We toned down the elegance with a soupcon of burlap; threw in some antiques to soften the pristineness of the freshly built home and stayed with a fairly strict palate of green and white and gold with just a spark of red to keep the holiday in check and let the handsomely decorated rooms and the architectural beauty of this house be the star.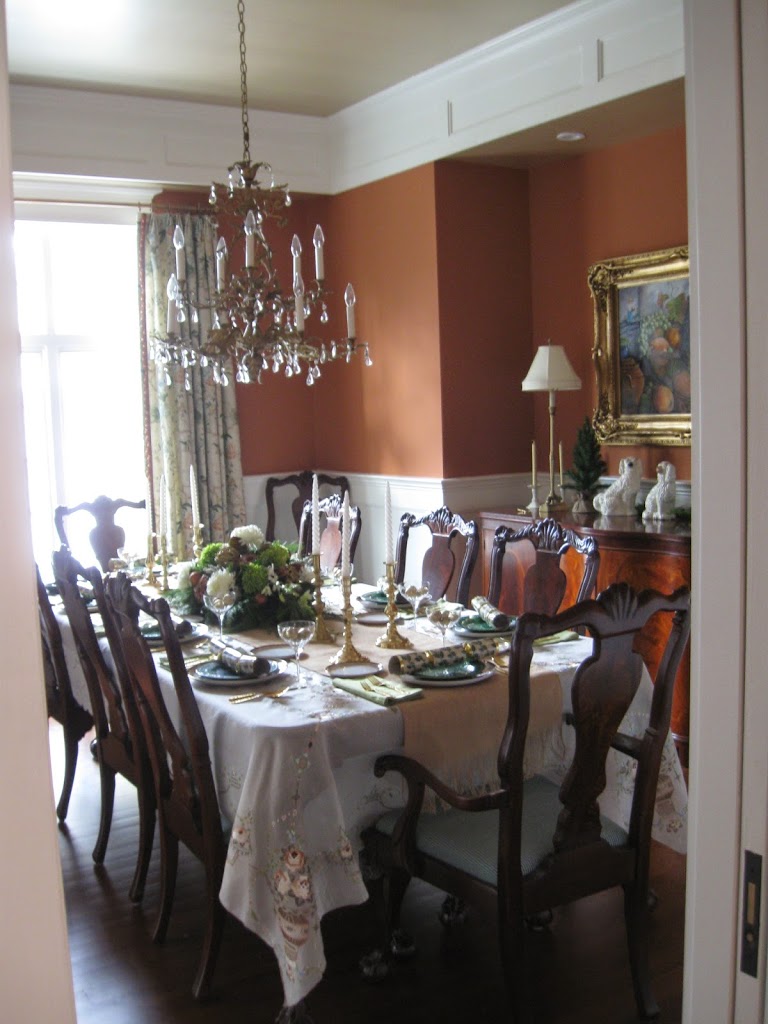 That is my story and I am sticking to it.  Go on the tour and see for yourself.  Trust me this is better than all the Pinteresting in the world.  This is boots on the ground.  See if you like marble in the kitchen; does it look like it is holding up?  Do you really want a flat screen above the fireplace, or a dedicated dining room, or a mudroom with cubbies and a bench?
     This is your chance to see how it all works in the real world.  Go forth.