Not many people know about Barley Point, a private island that resides alongside the tony town of Rumson and the Barley Pointers are committed to keeping it that way.  The island is gated and if by some means you manage to gain access it will be only a matter of minutes before someone, anyone asks "What the heck are you doing here?"
Recently, however, we were granted a private tour by a friend whose dream house on the island was nearing completion (and a good thing too because construction on Barley Point is prohibited between Memorial Day and Labor Day).  Her new home is quite literally a stone's throw from the Navesink River and the view is breathtaking. The lots may be tiny and the houses too, but architects, like our friend, Matt Cronin, who has designed many of the newer homes on the island have made it their mission to access and utilize every square inch of allowable living space.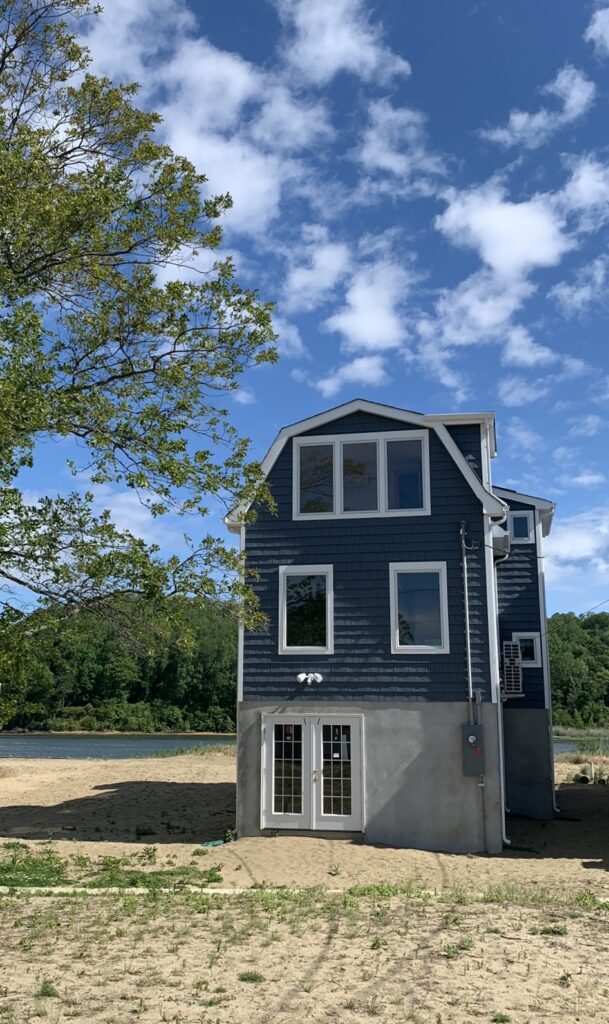 The original houses on Barley Point were by and large fairly modest bungalows that served as summer refuges for working-class escapees from Jersey City and Hoboken.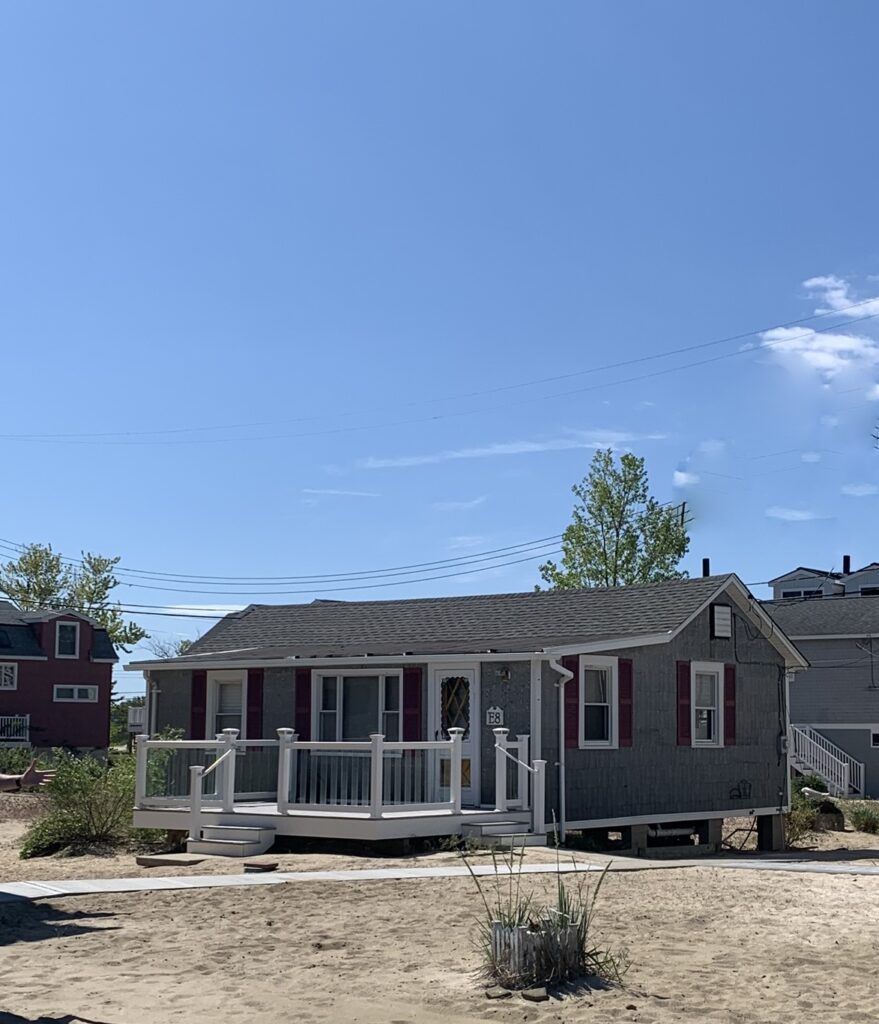 Then along came Hurricane Sandy and a lot of those original structures were clobbered and most ended up being demolished. The new houses are designed to withstand tidal surges and gale-force winds and come in all shapes and sizes.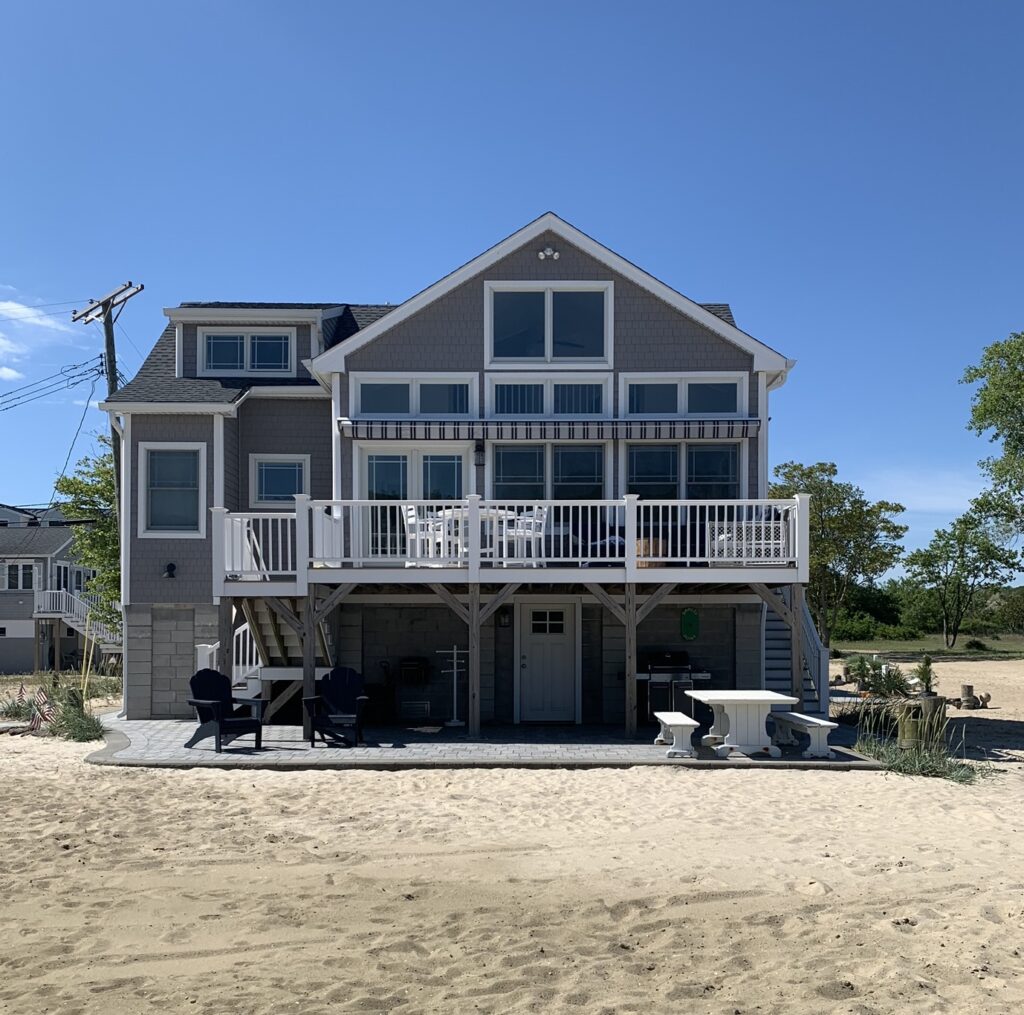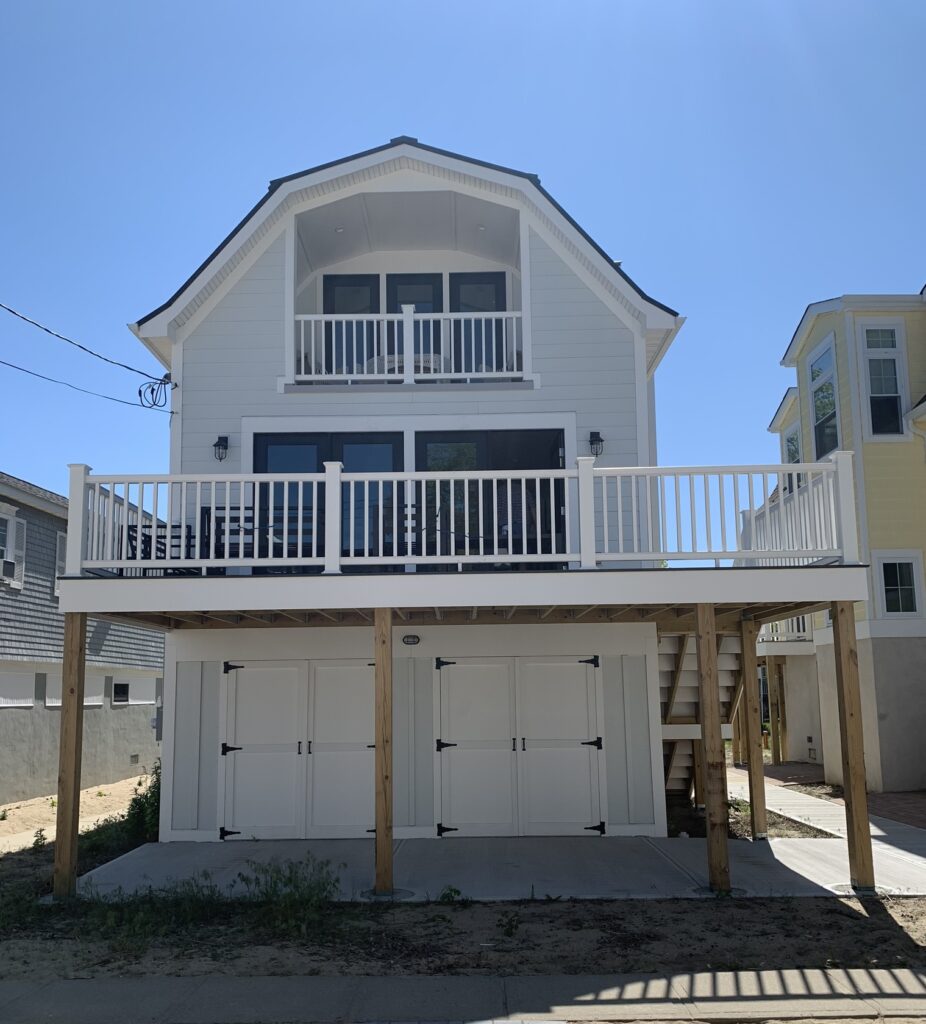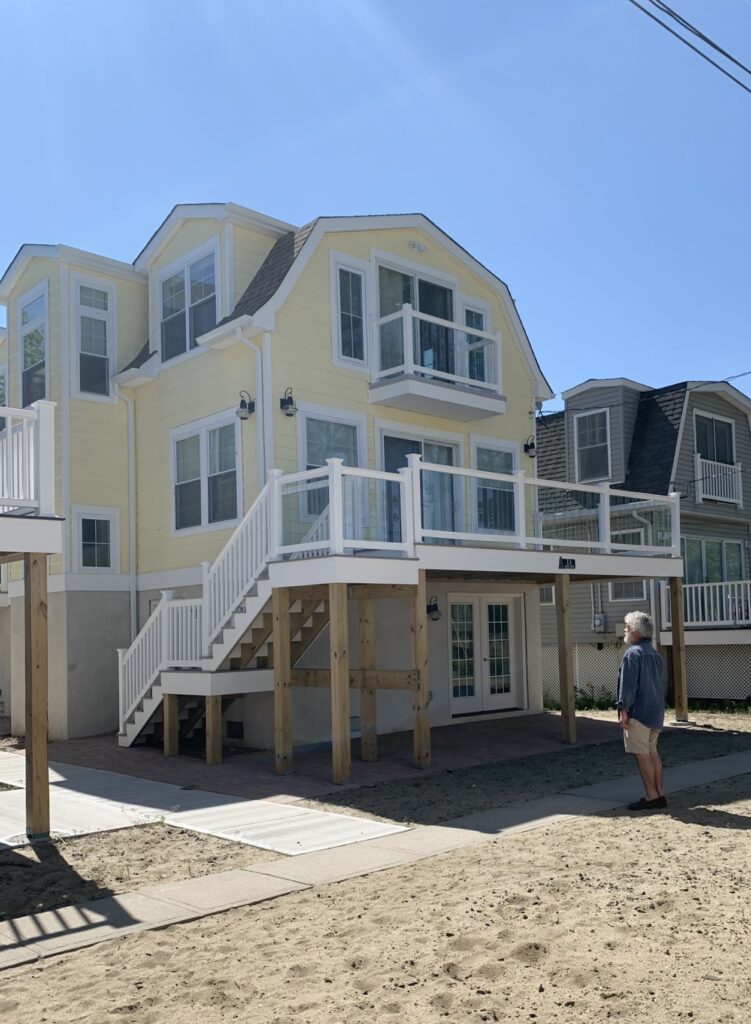 What they share are multiple views of the sky and river, salt air and sandy beaches that seem far removed from the manicured lawns and asphalt jungles that reside just a channel away.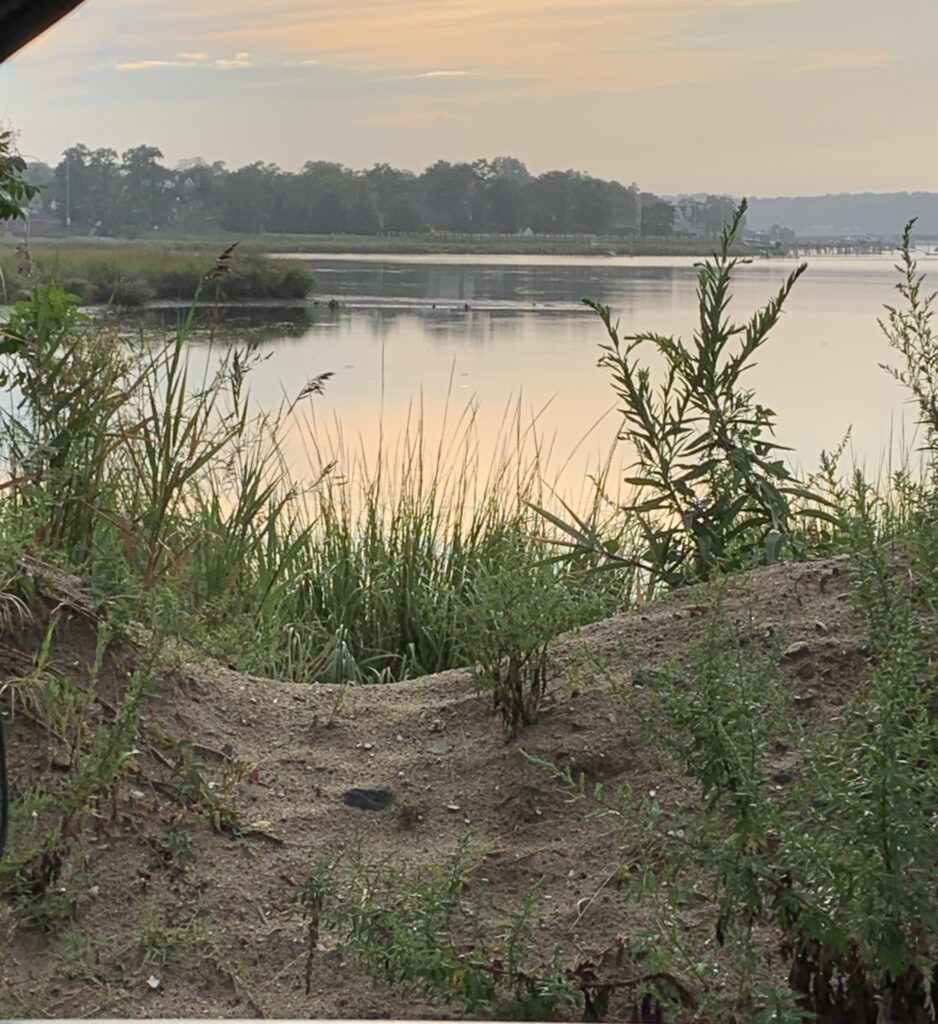 After so much fresh air and sunshine touring the ins and outs of this adorable island we were starving and needed to eat dinner right away. If you don't dawdle you can bang this dinner out in 25 minutes flat. I thought I had figured out every which way to combine hot sausage, tomatoes and pasta but this recipe from our friend, Chef John, is terrific.
Sausage Ragu
12 oz. penne, 1 lb. Italian sausage, casings removed, 1/2 c. dry white wine, 2 tbsp. olive oil, 4 cloves garlic, finely chopped, 1/4 tsp. crushed red pepper flakes, 1 28-ounce can diced tomatoes, drained, 3 sprigs fresh basil, 1/4 c. grated Parmesan, plus more for serving, 4 c. baby kale (I used swiss chard and spinach works too)
In a medium bowl, combine sausage and wine, making sure all the wine is incorporated; let sit at least 5 minutes. (Don't skip this step!)
Meanwhile, heat oil in a large skillet over medium heat. Add garlic and chili flakes and cook until garlic is sizzling, about 2 minutes.
Add sausage mixture and cook, breaking it up with a spoon into very small pieces until it's no longer pink and half the liquid has evaporated, 5 to 7 minutes.
Roughly chop up tomatoes. Add them to the skillet along with basil; simmer, stirring occasionally, 10 minutes.
Meanwhile cook pasta according to package directions; drain it and return it to the pot.
Discard basil and stir in Parmesan. Toss pasta with sauce, then fold in kale. Serve with additional Parmesan, if desired.