Chapter 2
This is the darkest hour when renovating a house. You've signed off on having any disposable income for the next thirty years and been given the keys to your dream home that is suddenly, woefully less than perfect…On television Chip gleefully bashes in a few walls, finds one problem with a no more than $3000 solution and from then on it is smooth sailing to Joanna's staged finale.
In reality, demo is a really big, dirty job that uncovers issue after issue. The list is endless in an older home and no matter how prepared you think you are there is always something else to contend with. The good news is under the carpet upstairs we found the original wood floors largely intact. And it looks like we can save the windows.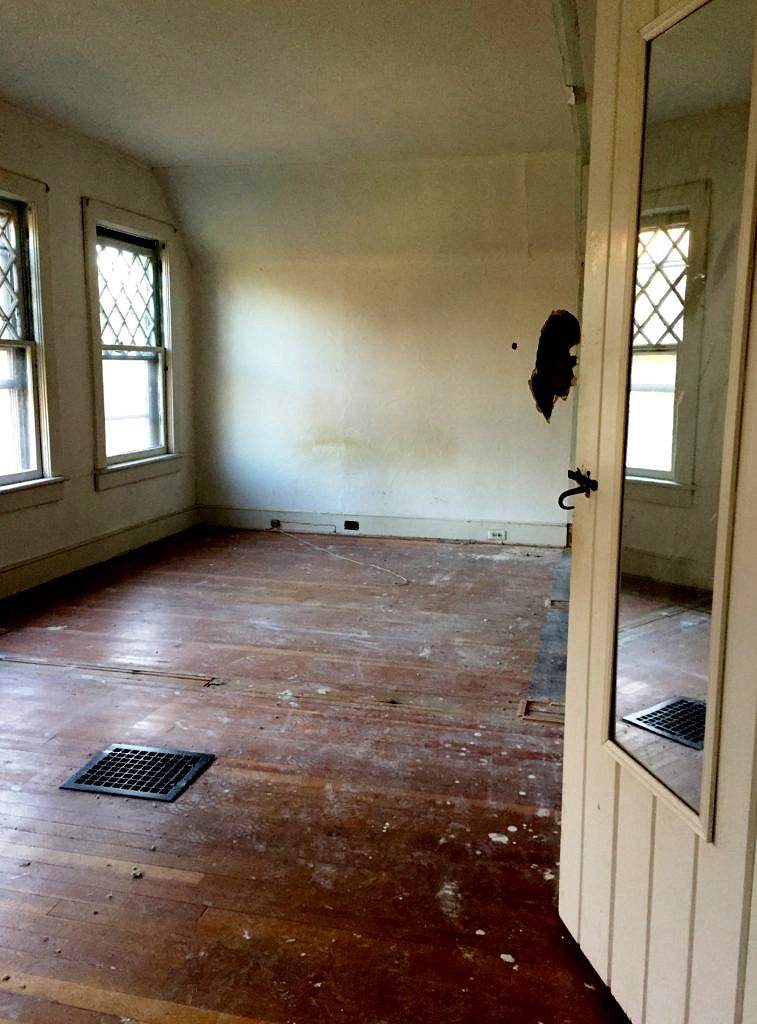 Then we found what I call shiplap and Keith calls 1 x 6's on the ceiling in the dining room that I would like to not only keep but extend to the kitchen–seeing as the plan is to combine the two rooms.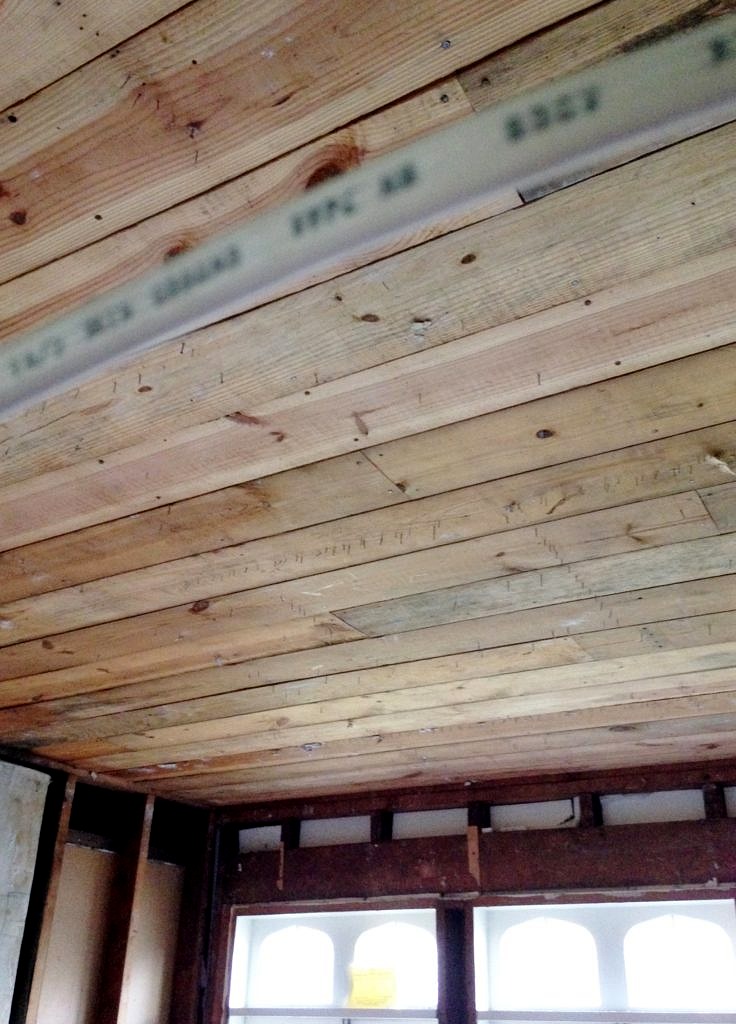 When doing a project like this it is really important to get the correct permits from the town. Right now we are working with a non-structural demo permit, which basically means we (by we I mean Keith of course) are removing decades-old sheetrock to see what is there–or not there–in terms of plumbing, heat, and electric. (Spoiler alert–in our case–not much.)
The next step is to have an architect, in this case, our friend and neighbor, Matt Cronin, draw up plans for the structural changes we are making–another step you rarely see on television but essential in real life. We are opening up the foyer, and the dining room to the kitchen (sadly the end to the little hobbit hallway but so much more functional for modern living).
The good news is I get to plan and replan kitchen layouts and ponder all kinds of design elements. Granite or marble? Upper cabinets or open shelves? Tile floors or continue with the wood that is in the dining room? Below is my preliminary sketch. The kitchen is 19′ wide and just 10′ deep.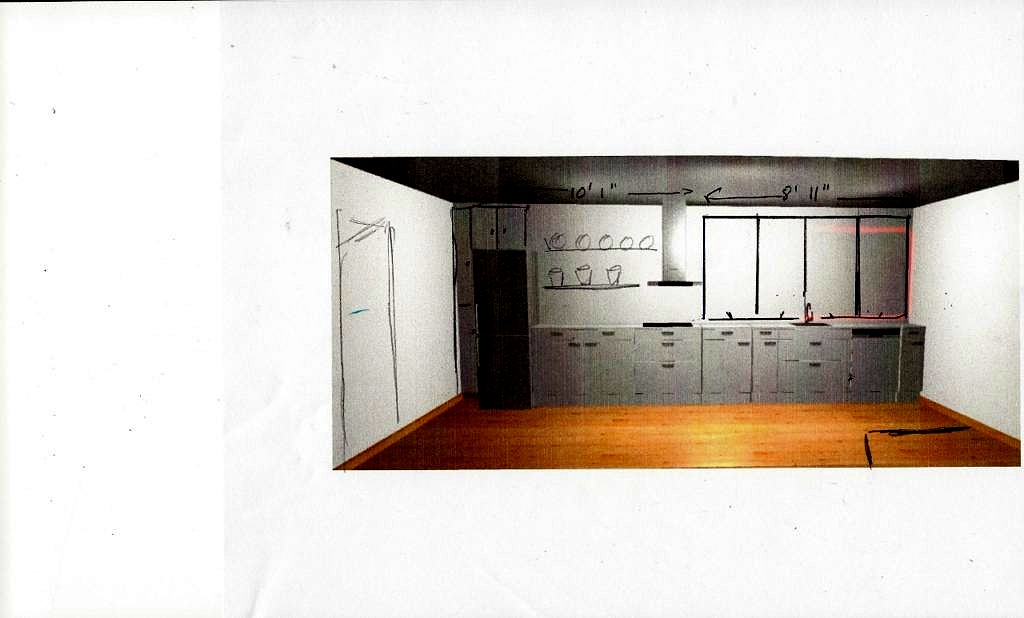 I'll enlarge the existing windows so I can peer over my neighbor's hedge to see the Navesink River and remove the ones looking right into my other neighbor's kitchen windows. I'd like to put all the appliances on one wall–but that is so subject to change after I visit a number of local kitchen cabinet builders over the next week or so. Once my basic plan is finalized I'll add a custom island for storage and seating that will come from the factory in Hungary that builds a lot of our furniture and if there is room, a hutch.

Meanwhile, I've upped my cooking game. It's the least I can do for the guy filling the dumpster. Nothing tastes better after a hard day's work than a plate of pasta with tomato sauce and I think adding lamb takes it to another level. Fortunately, Keith agrees.
Lamb Ragu
Sprinkle with salt and pepper then sear 8 shoulder blade lamb chops in hot olive oil in a large sauce pot. Then chop up one 1/4 inch thick slice of pancetta and toss that in the pot. Add an onion coarsely chopped, a couple of cloves of garlic, a pinch of oregano, 1/2 can of tomato paste and two cans of whole tomatoes that you squish into bits. Let simmer until meat falls off the bone (about 90 minutes).
Take the meat off the bones, chop and return to the sauce. I like to serve this with fettuccine but any pasta works. Top with grated parmesan, add a tossed salad and a nice bottle of plonk and enjoy.
RESOURCES
Architect: Matt Cronin http://croninarch.com/