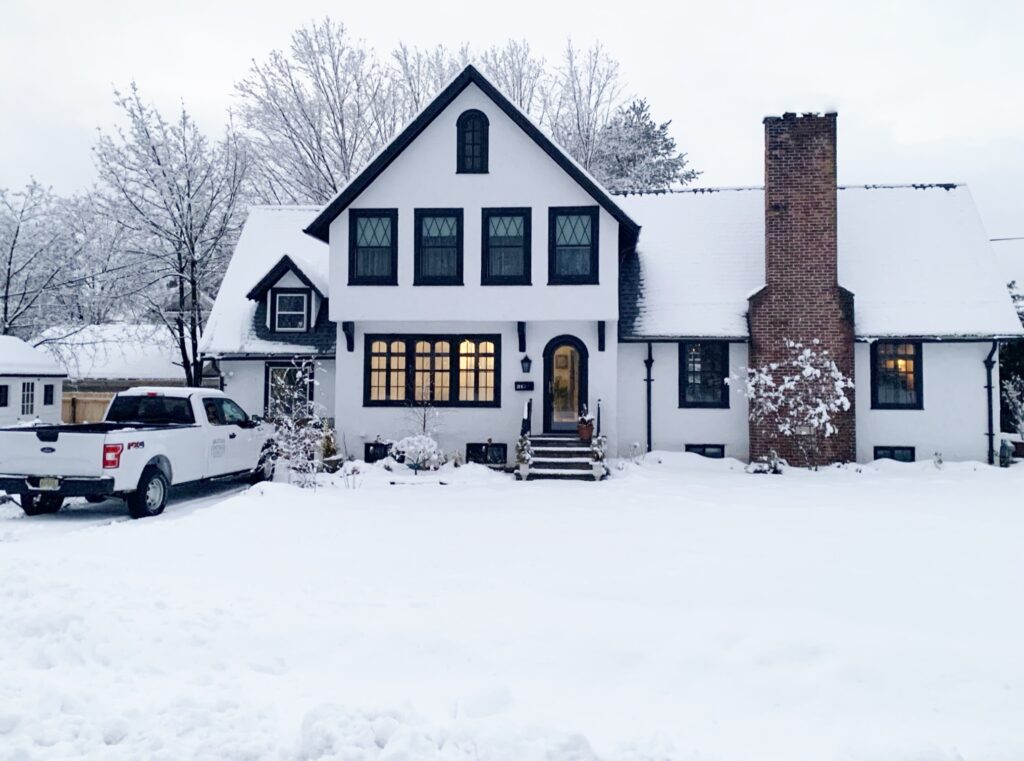 It's been nice to have a real winter this year with lots of snow. Activities in a pandemic are on the limited side so shoveling snow has had its merits and you have to admit there is nothing prettier than a fresh fall of snow.
In January we looked forward to the Super Bowl. And we even had a party–for two.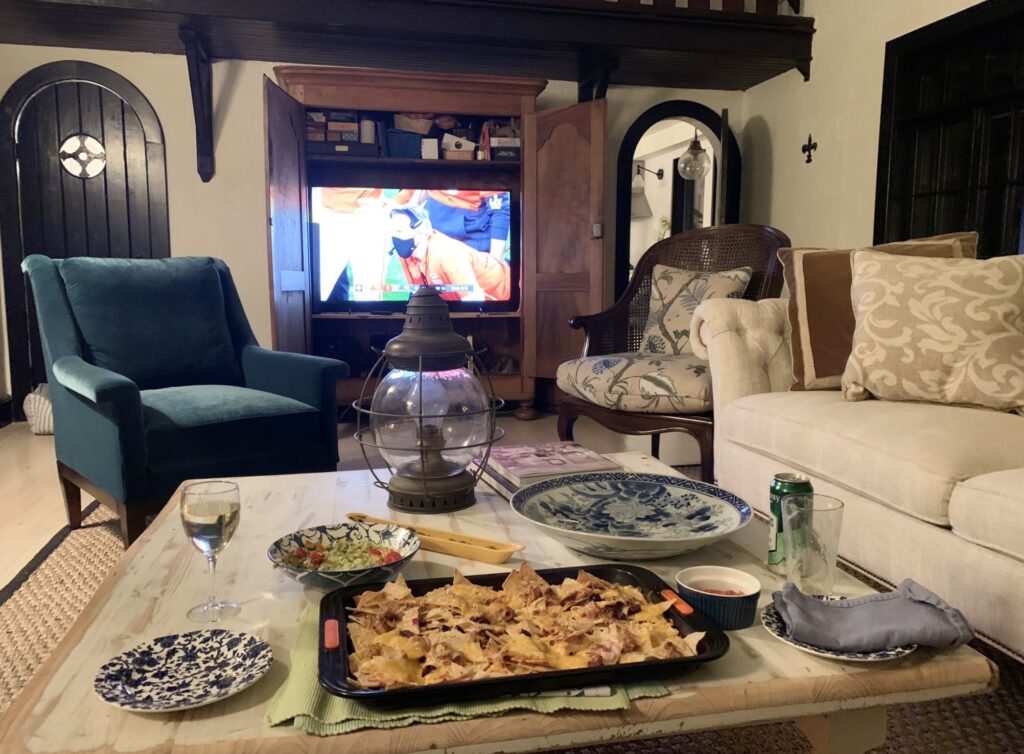 And of course now that the weather is mostly inclement we have had quite a few deliveries of furniture and accessories that were ordered what seems like eons ago but thanks to Covid disruption their arrival was delayed. However the good news is everything looks great. Like this fabulous sofa by Hickory White, the higher end, design driven division of the mighty Sherrill Furniture.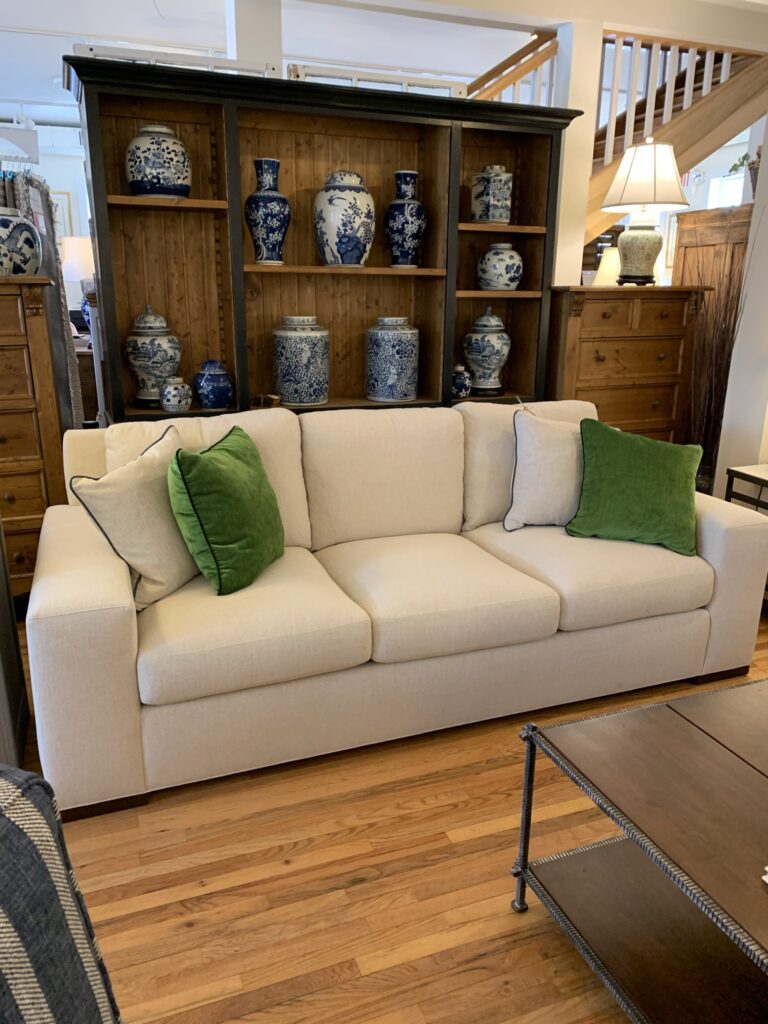 And we were thrilled to finally get our artwork order that was meant to arrive in December…and, once again, the good news is it was worth the wait. Everything is magnificent, starting with this JJ Audubon print of an Ibis…which somehow manages to be vintage, yet modern, clearly meeting that transitional genre we were hoping for.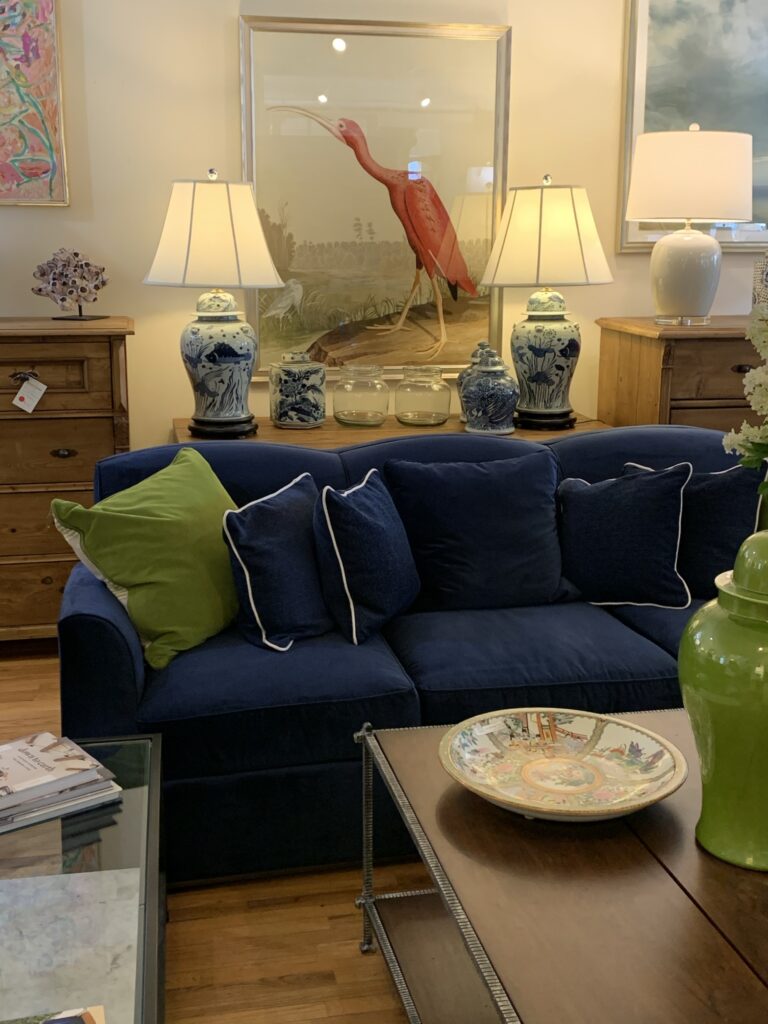 And we have been dining well. One memorable dish was Fish and Chips. Keith is a huge fan and I don't fry anything but we gave it a whirl one evening and enjoyed great success.
The recipe I used is by Ina Garten: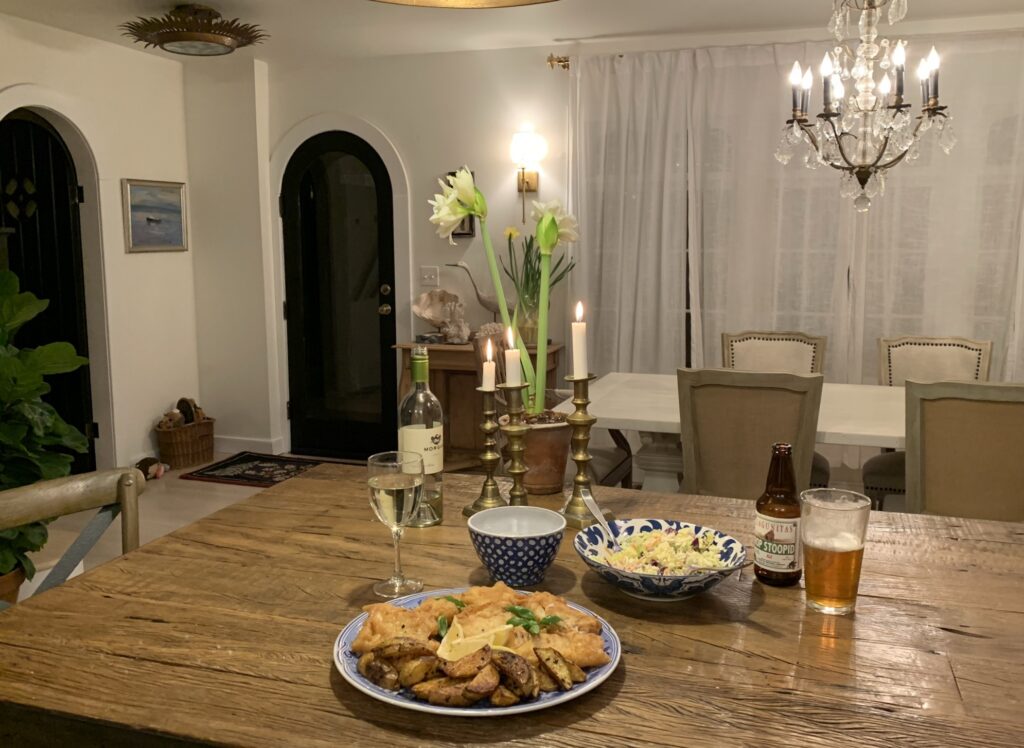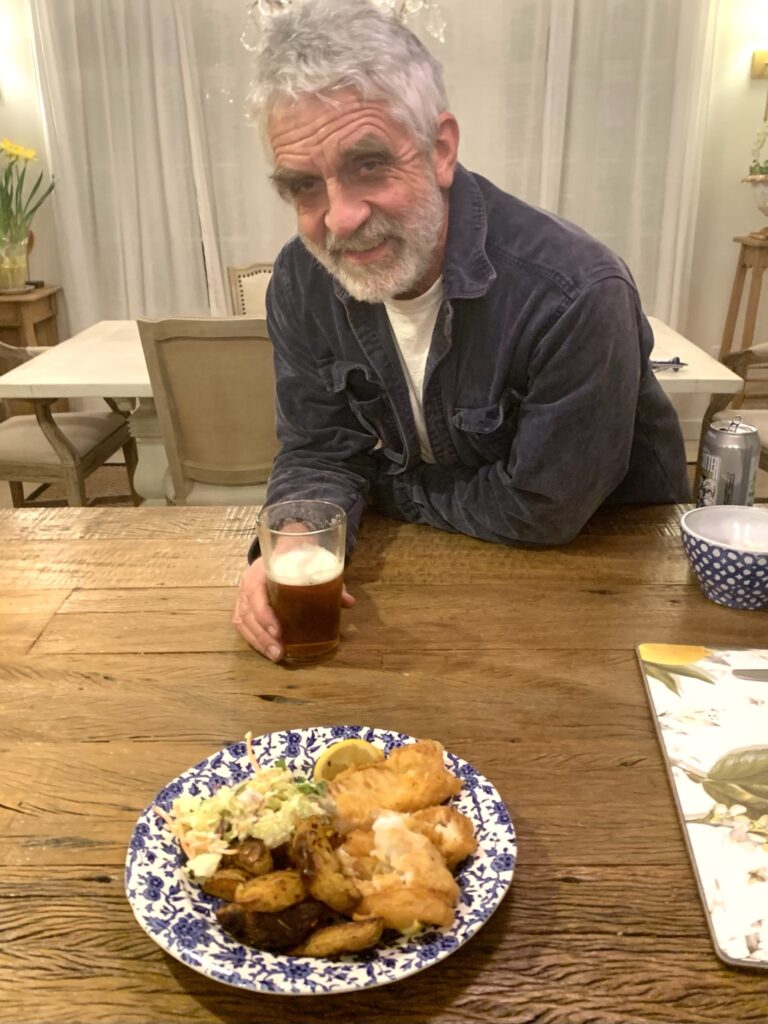 Lay the cod fillets on a cutting board. Sprinkle both sides with salt and pepper. Cut the fillets in 1 1/2 by 3-inch pieces.
In a bowl, combine the flour, baking powder, lemon zest, cayenne pepper, 1 teaspoon salt, and 1/2 teaspoon pepper. Whisk in 1/2 cup of water and then the egg.
Pour 1/2-inch of oil into a large (12-inch) frying pan and heat it to about 360 degrees F.
Dip each fillet into the batter, allowing the excess to drip back into the bowl. Place it very carefully into the hot oil. Don't crowd the pieces. Adjust the heat as needed to keep the oil between 360 and 400 degrees F. Cook the fish on each side for 2 to 3 minutes, until lightly browned and cooked through. Remove to a plate lined with a paper towel. Sprinkle with salt and serve hot with the "chips."