Once the holidays are over and January has rolled around, for me usually, this means it's prime nesting season.  The weather is always lousy.   It's still dark at 5 (I am talking about pm–am is something I would not know of). Suddenly there's plenty of time on these long wintry afternoons for nestling on the couch, snug in a blanket reading that novel I never got to in summer' only occasionally rising to stir the fabulous stew simmering on the stove in the kitchen.  And then, once dinner is served, there is no reason not to relax a little more and linger at the table enjoying a robust glass or two of wine…
This year, though, we had a fortuitous change in routine.  Mid-January we decided to make a pit stop at America's Mart in Atlanta.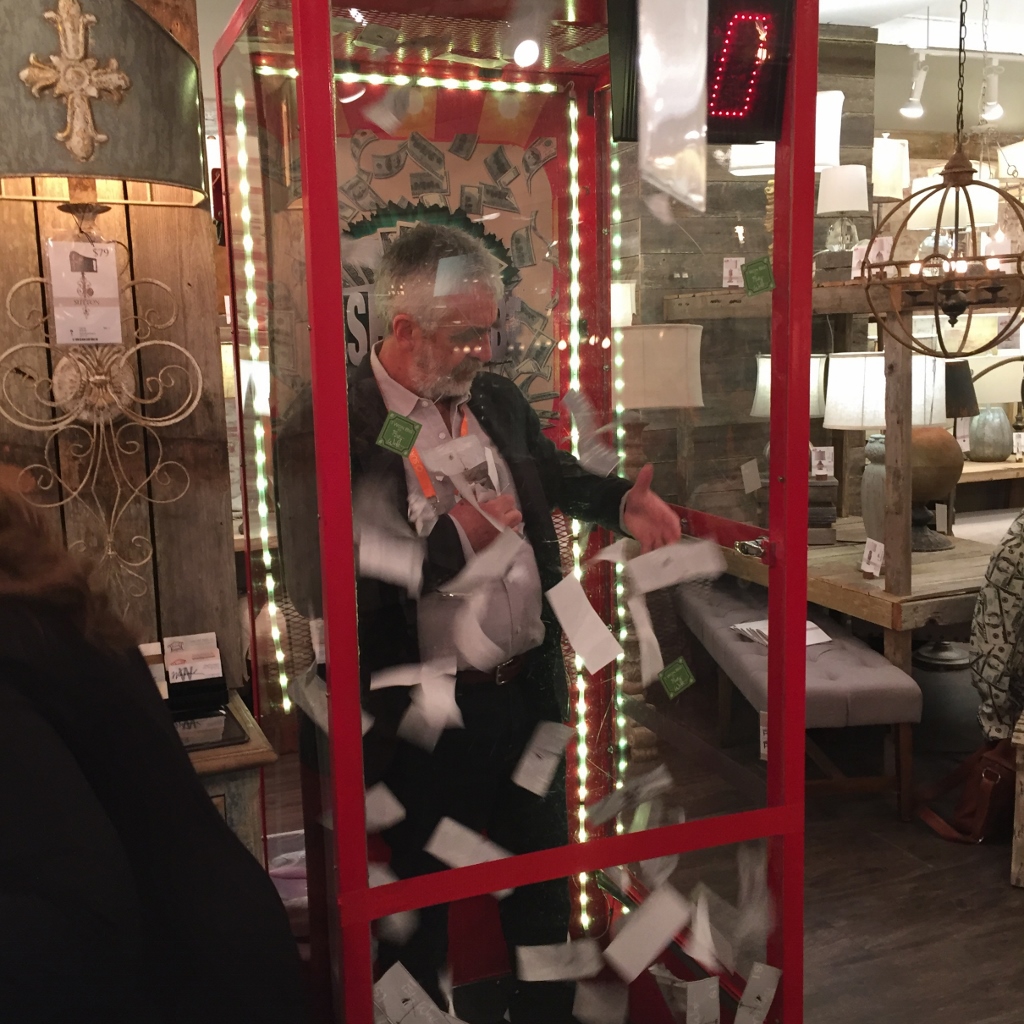 Possibly the world's largest trade show facility with over 700 million square feet, America's Mart January market bills themselves as "An unparalleled collection of exceptional Home products…" and for once someone is telling the truth. There are acres and acres of products, thousands of vendors, and fun stuff like crazy cash machines (see above photo).
For us, or anyone with an eye on design, it is an amazing opportunity to see the latest offerings in furniture, rugs, artwork, lighting, bedding and floral, many of which are shown in room settings so you get to see–rather than just imagine–how things would look in a home.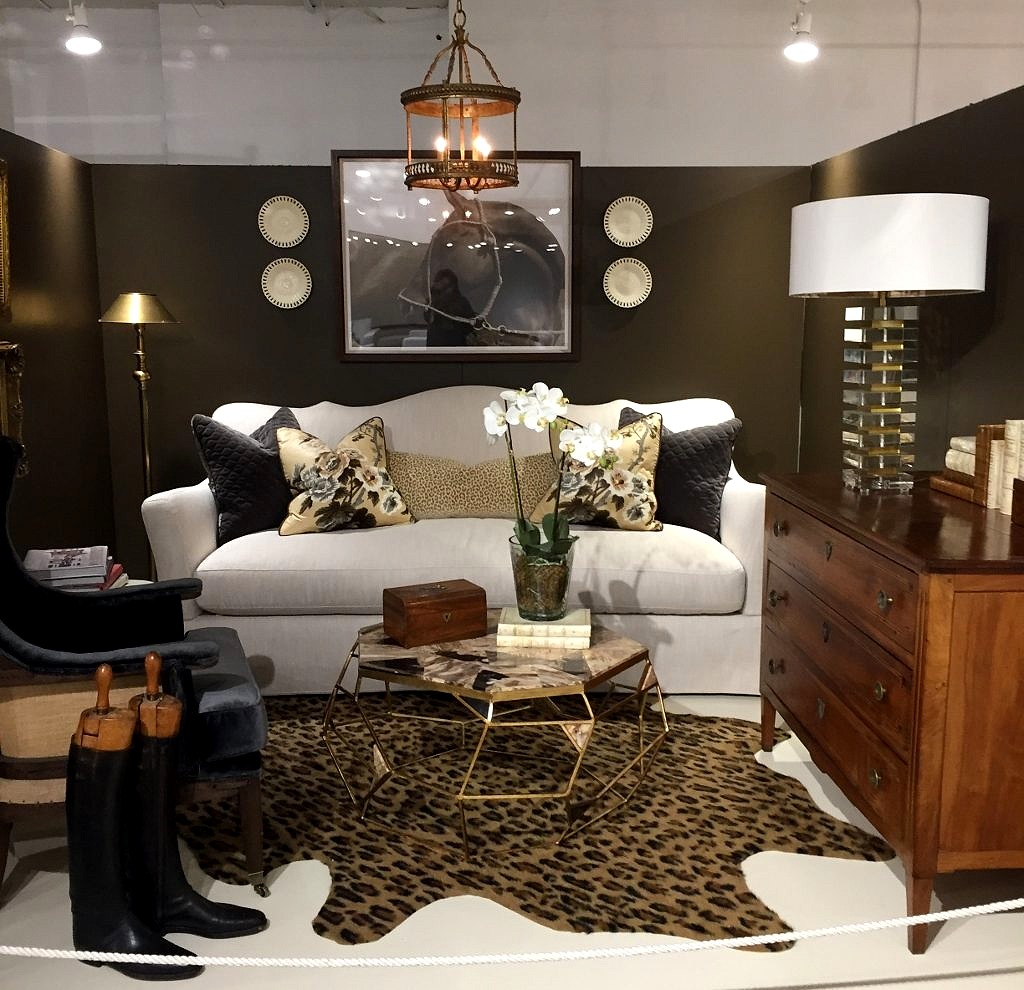 Also featured were a series of vignettes by several of the country's top designers that included products from a wide variety of manufacturers. This is what we do every day at British Cottage, so it was interesting to see how professionals took products we carry, like this chandelier from Curry & Co, and put it with an area rug by Loiloi (a company we are considering). Generally, we are not a fan of dark wall colors but love how everything pops in this stylish space.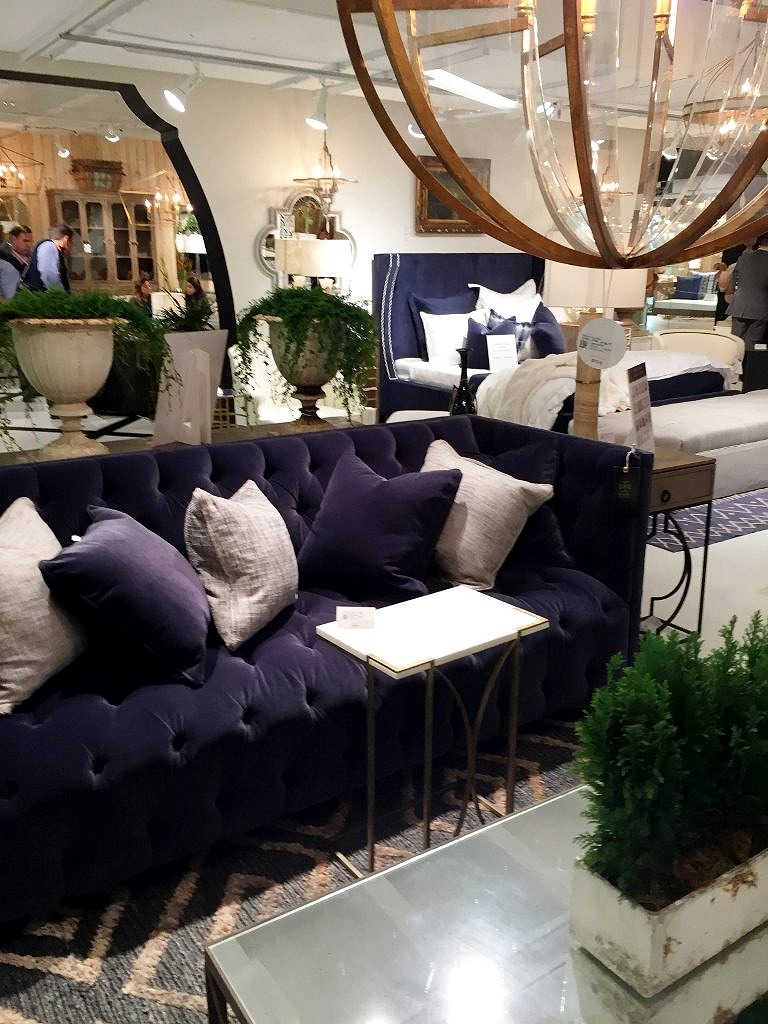 And everywhere you looked there was a gorgeous navy blue couch–as our British Cottage aficionados know a look we have championed for several years now.  We find navy fresh and classic, equally at home at the beach or in the city.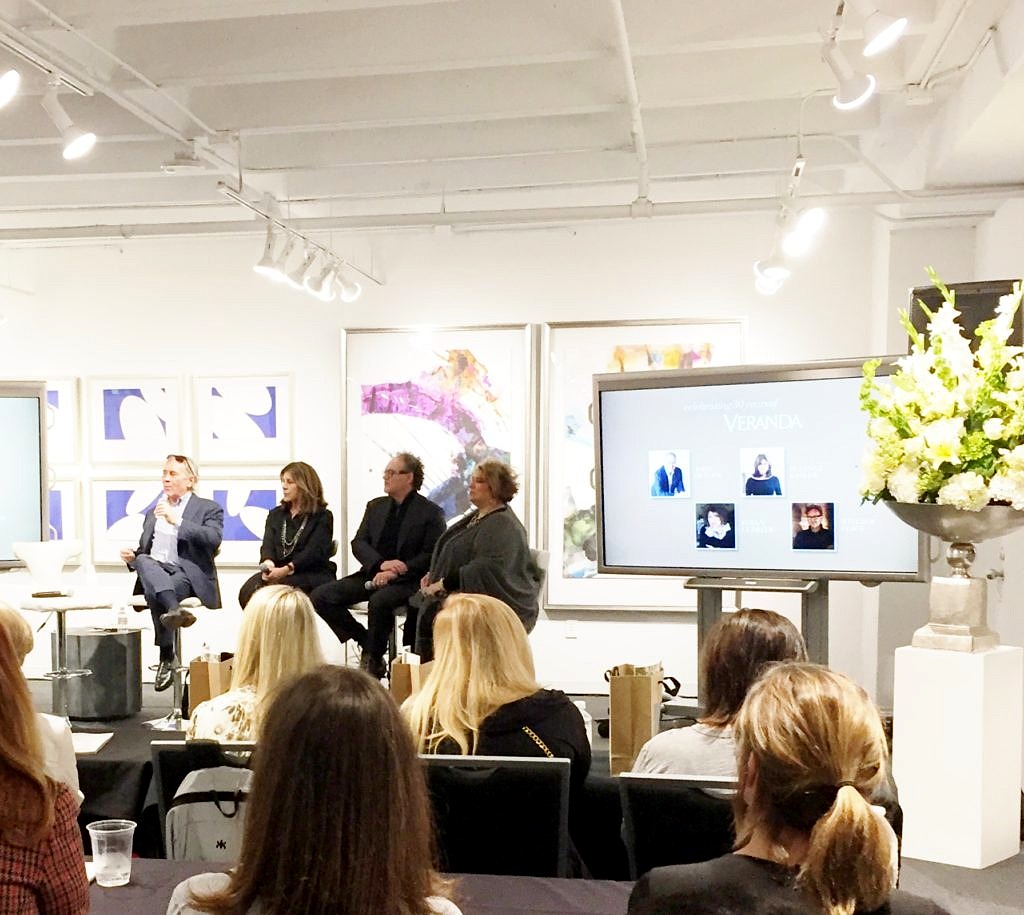 There was no shortage of seminars and workshops.  We especially enjoyed the presentation sponsored by Veranda Magazine.  Billed as 30 Years of Veranda, interior design icons (from left) John Oetgen, Suzanne Kassler, Bill Peace and Susan Ferrier, candidly described their favorite memories and shared insights about how interior design has become what it is today.
We were also treated to a panel discussion of the power of social media by three prominent bloggers: Paloma Contreras of La Dolce Vita, Nora Murphy of Connecticut Country House and Courtney Allison of French Country Cottage, and I still bear the bruises from Keith nudging me when they all agreed that frequency was a major contributor to the success of their blogs…sorry I will try harder!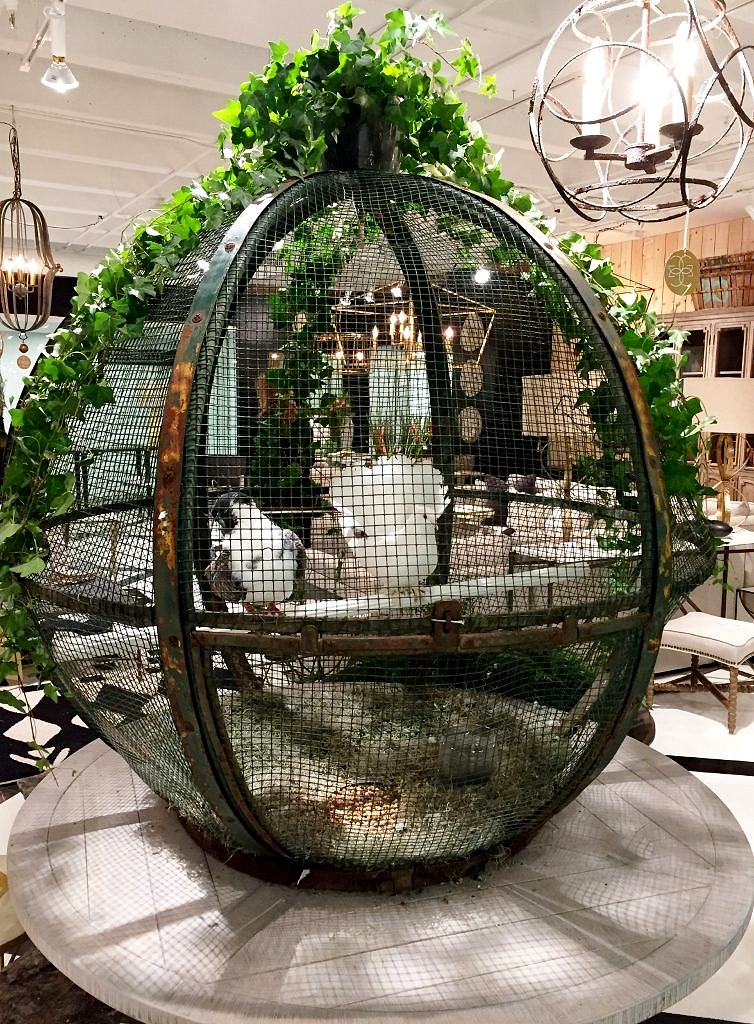 And after all that, it was nice to come home and resume nesting, and there is nothing like a home cooked meal after being out and about for a while.  My favorite stew, of all time, is Chicken Cacciatore or Pollo Alla Cacciatora as my beloved Marcella Hazan, author of "The Classic Italian Cookbook" would say.  First published by Knopf in New York in 1976, some say Marcella Hazan's cookbook is the most authentic and best guide to Italian food ever written.  Of course, I knew none of that when I pulled it out of the sales pile at Barnes and Noble over 20 years ago–but I know it now.
Chicken Cacciatore
First just use chicken thighs.  Don't fuss about cutting up a whole chicken and worrying about what bit gets cooked for how long.  (I think it was Mario Batali who said he actually throws away the white meat because it is the dark meat of the chicken that holds all the flavor).
While you heat up a few glugs of olive oil in a large pan, dredge those chicken thighs (figure at least two per person)  in flour and add to your heated oil skin side down. Cook on medium-ish heat for longer than you think.  You want to get that skin browned up a bit before you turn them over and toast the other side.  Transfer to a platter and lightly salt and pepper.
Remove excess fat from your pan, turn up the heat and deglaze with 2/3 of a cup or so of dry white wine.  When it is reduced by half and you've scraped up all the bits from the bottom of the pan, lower the heat and add one medium onion chopped how you like it.  I prefer chunks but small children might like their onions minced–it's up to you.  After 5 minutes or so add some chopped green pepper, one carrot (which I usually coarsely grate so it disappears) and 1/2 celery stalk sliced thin, and a couple of chopped up garlic cloves  Quantities can vary according to what you like or have in the fridge.  For example, Marcella calls for a whole green pepper–but I find just half gives me the flavor I like.
At this point add a 28 ounce can of whole tomatoes with their juice.  You can chop them up first or just toss in the pan and chop them up there; they're going to cook down anyway.  Add the chicken, cover partly and simmer for about an hour, turning occasionally.  (If your sauce looks too thin just remove the cover and let it reduce).
I like to cook my chicken until it is practically falling off the bone and when it is ready I just spoon a little of the hot sauce on the bottom of a warm platter, add some freshly cooked pasta (we like rigatoni for no particular reason) and cover with the chicken and more sauce–and maybe a dash or two of hot red pepper flakes for some zip.
Serve with some freshly grated parmesan or romano cheese on the side, a loaf of fresh garlic bread and a simple green salad.  And of course a nice bottle of wine–white or red–you can't go wrong with this dish!