Pickled Shrimp with Fennel recipe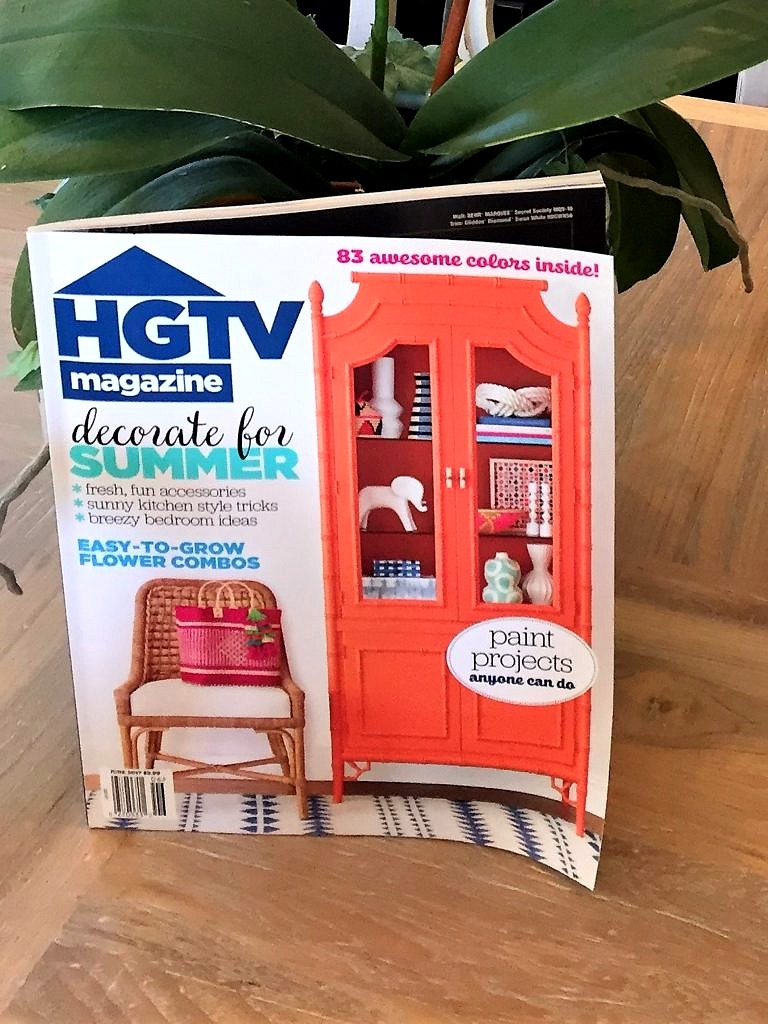 When a customer from North Jersey called last week to check on the status of her classic farm table from our factory in Hungary–meant to arrive in May but now coming in June, sadly–she told us the same table she was waiting for was featured in a Rumson home in this month's HGTV Magazine!
So naturally, we immediately ran out to buy a copy to see whose table she was talking about…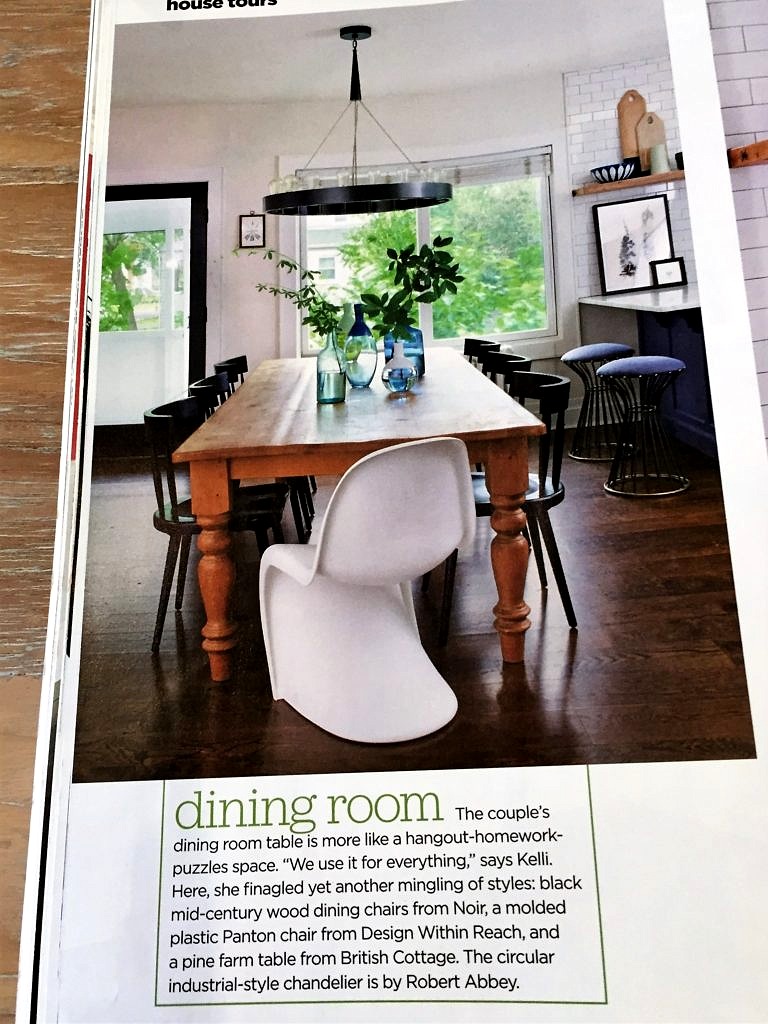 And sure enough, there was our British Cottage table!  But it didn't start out with this Rumson family.  About 15 years ago a couple from Spring Lake had had it with the traditional layout of their perfectly located home. He cooked, she loved to entertain, the sequestered formal dining room and barely adequate kitchen were not working for their lifestyle.  So they blew out the back of the house, and the wall separating the dining room and the kitchen and made a fabulous room overlooking their fabulous garden. They added new cabinets and state of the art appliances then anchored the whole shebang with a custom British Cottage farm table.
And lived happily ever after, until she wanted a pool and more yard, and a house with more robust proportions.  So they bought some acreage a bit further south and built their dream home, again with a dream kitchen, again anchored by their British Cottage table.  But when retirement loomed, the idea of moving to Charleston, South Carolina, and enjoying all the accompanying amenities of that beautiful city outweighed their happiness in their New Jersey abode.   So off they went–really south this time–and bought a vintage townhome in that vibrant city.
Sadly the British Cottage table did not make the trip.  Too big for even the proposed renovated kitchen in Charleston, they pondered its fate. Fortunately, there was a nephew moving to Rumson who volunteered to take the table.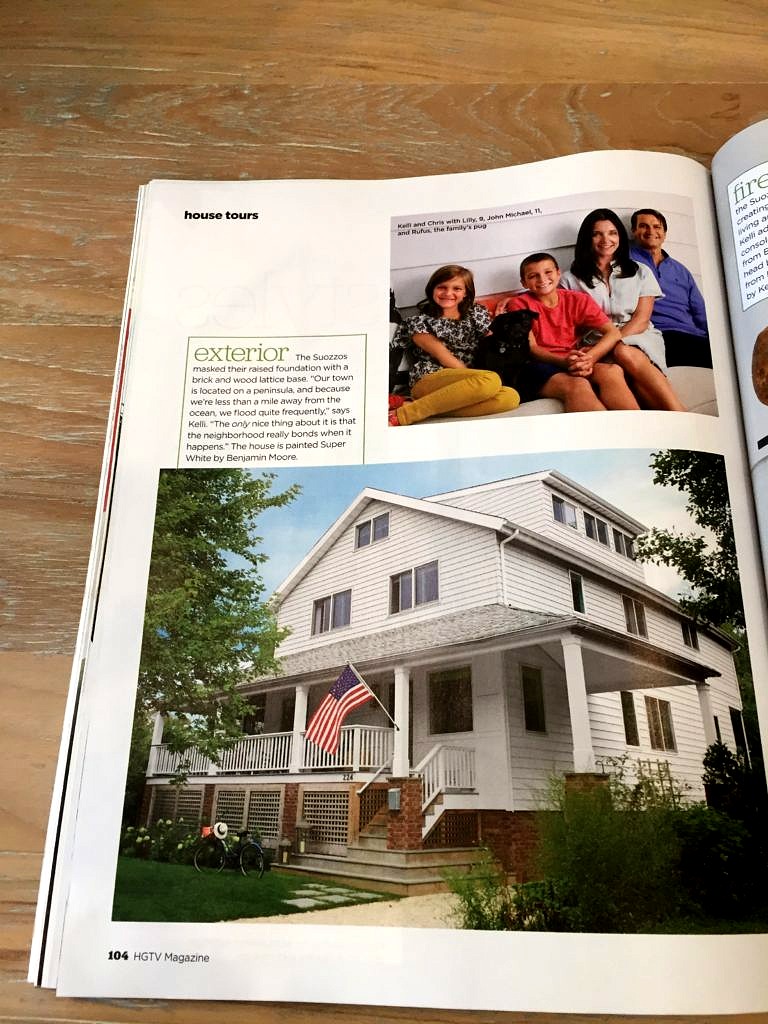 And this, by the way, may be the best thing about British Cottage tables–they never go out of style.  Maybe, like our customer, you move on and opt for a new look but someone, somewhere will want your farmhouse table.  Trust me.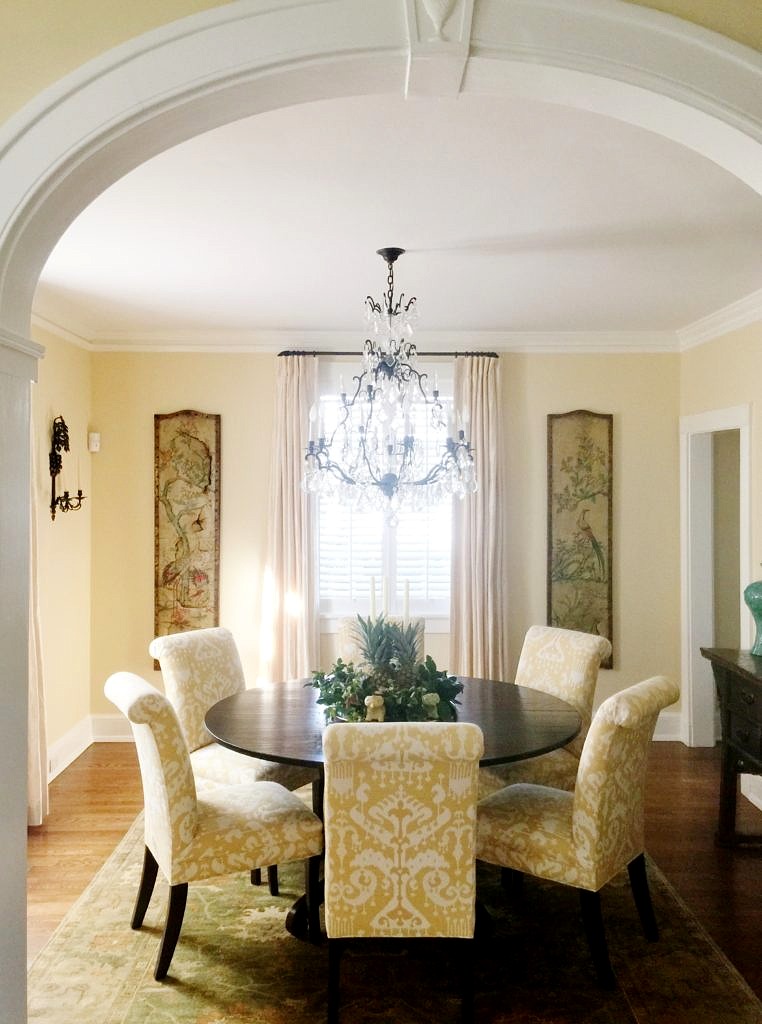 PS.  Happily we were able to find a fabulous distressed walnut table from a bespoke furniture company in England to make the trip to Charleston. Along with a photo of that table in situ my friend sent this recipe which evidently is Charleston's favorite hors d'oeuvre.
Ingredients
1 small fennel bulb
1 tablespoon kosher salt
2 pounds large raw shrimp, peeled and deveined
1 cup fresh lemon juice
1/2 cup white wine vinegar
1 small serrano or bird pepper, seeded and thinly sliced
1 1/2 teaspoons kosher salt
1 teaspoon sugar
1 cup thinly sliced white onions