So last year at this time things, admittedly, were looking a little bleak. Locked up, locked down, whatever, so I made myself a Chocolate Mousse Pie for Mother's Day and pledged to moved on. But not much happened…I didn't write the great American novel, clean out my closets, or even my dresser drawers so in the fall I decided I would go back to college. 
My BA is in English Lit but I've been importing antiques and selling furniture for the last 36 years or so and actively engaged in interior design all along the way: renovating 6 or 7 properties from studs to thickly settled, designing custom furniture for the store, and participating in a number of showhouses. (Below is a photo of the AndersonCampanella Potting Shed (be still my heart) we furnished for one of the VNA's Stately Home-by-the-Sea Designer Showhouses at  Sheep's Run in Rumson. But I digress…)
It was in August when I realized that because there was  literally  nowhere to go, it was the opportune time to actually focus on the field that seemed to have chosen me.  Fortunately there is a nationally renowned community college, Brookdale Community College , ten minutes from the store offering classes in Interior Design so I bit the bullet, took the plunge and signed up for: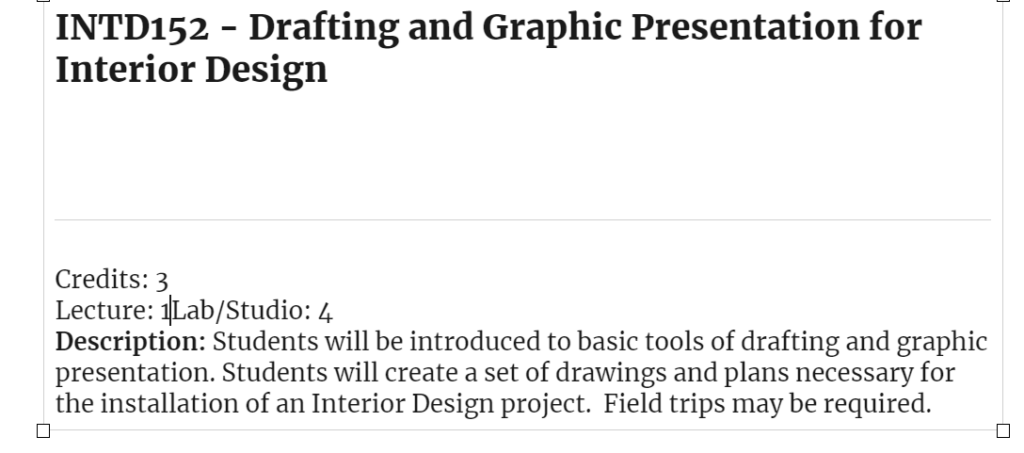 I really wanted to take CAD, computer assisted drawing but this was a prerequisite. The good news was my class was held in the classroom. I'm fairly certain remote learning would have not have worked for me; zoom is not my friend.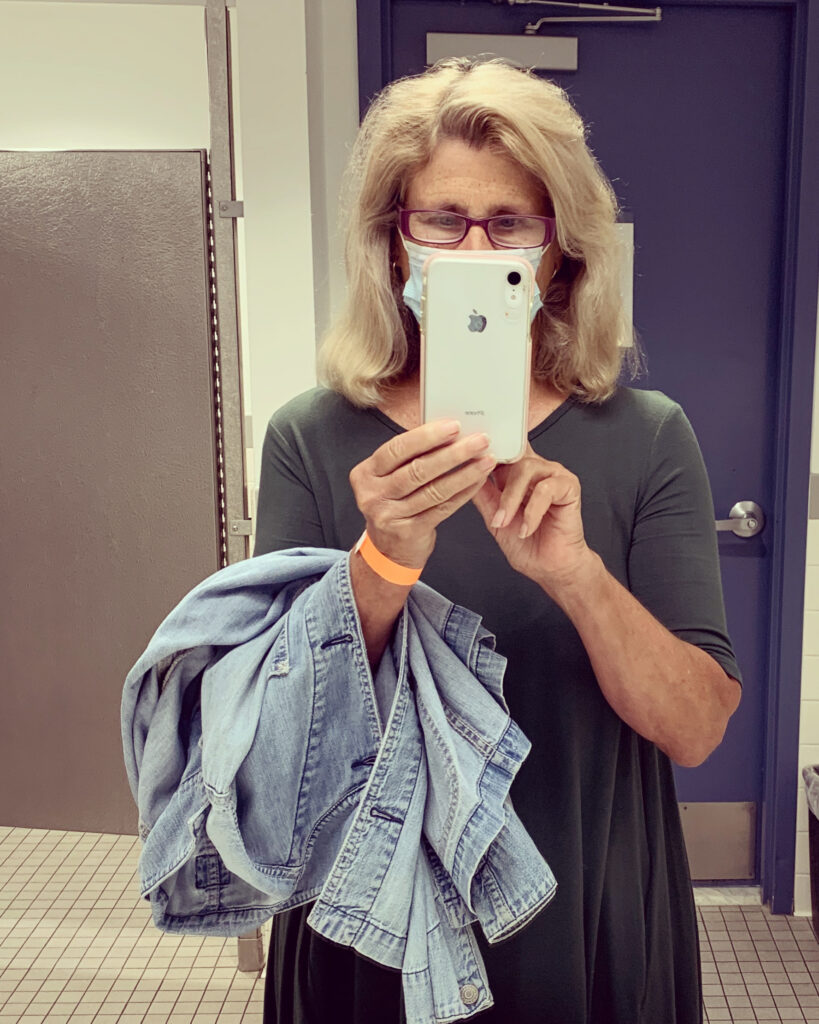 At first it did not go very well.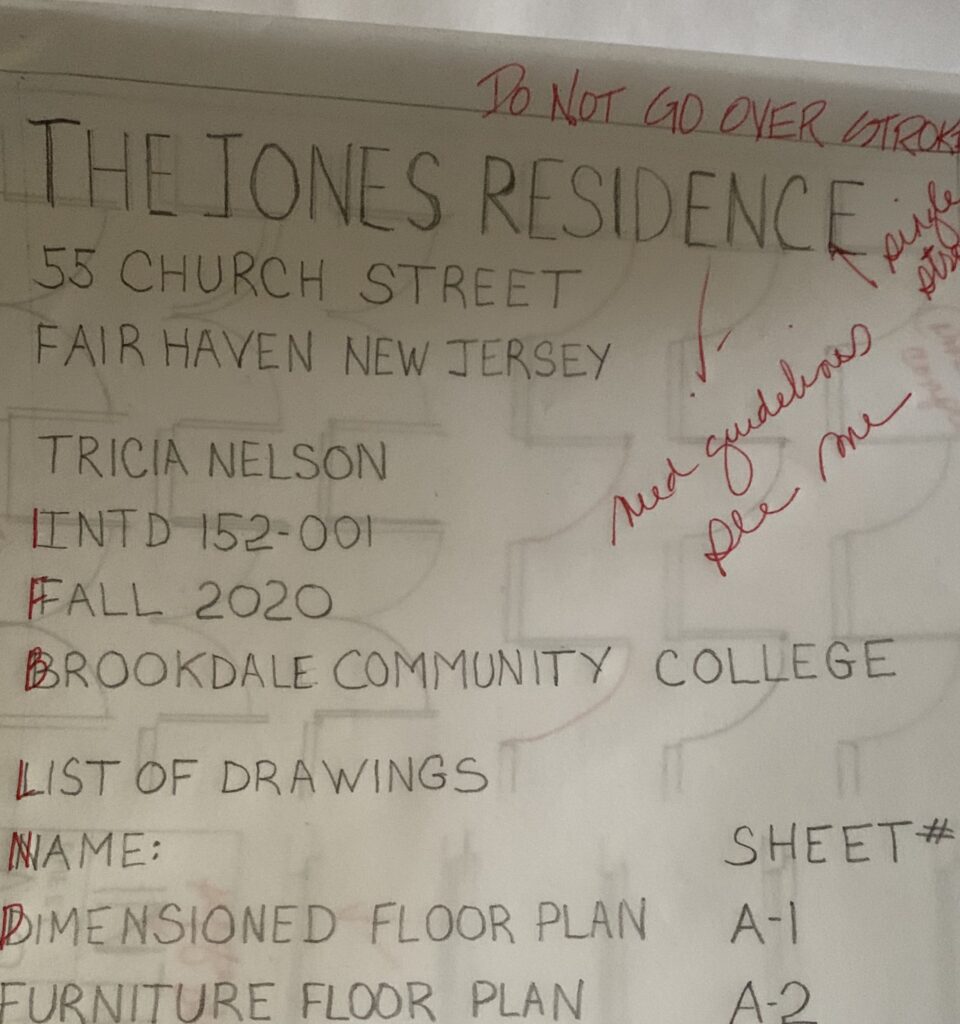 Printing has been my nemesis since first grade, but I persevered and learned more about creating a cohesive set of drawings that would convey an interior design plan than I thought was possible. There are multiple multiple factors and details to consider when designing a home, and I think we covered them all. No joke. Never cast aspersions on community college learning; this course was incredibly challenging.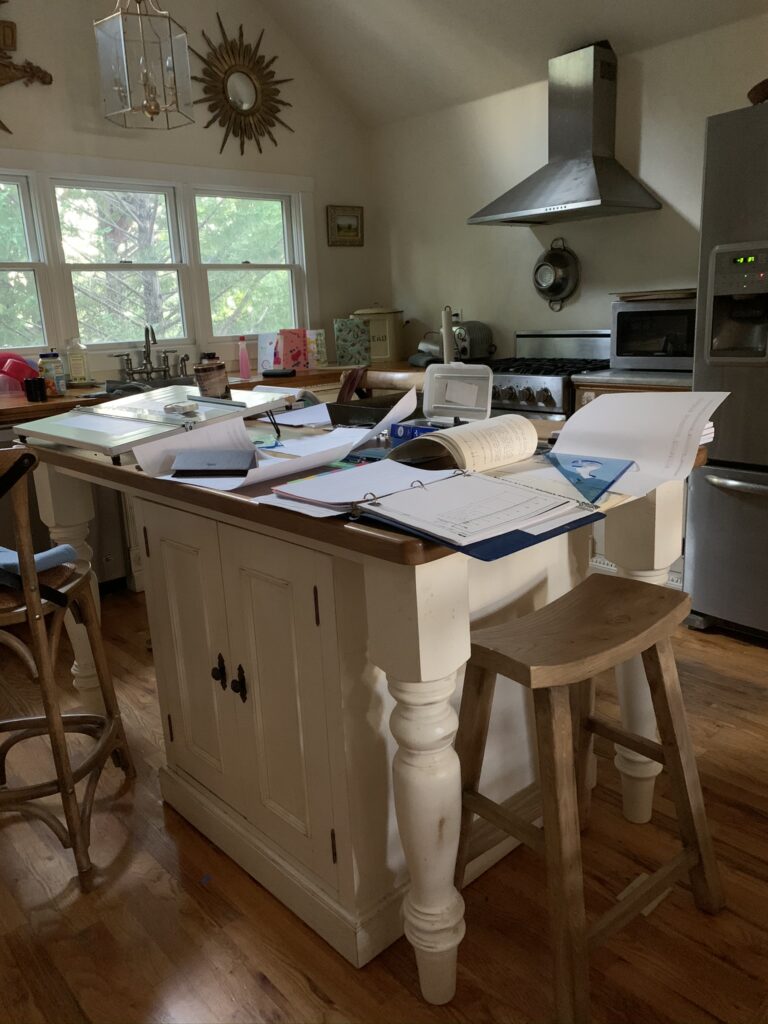 Below are the drawings for my final project which included an electrical plan, custom millwork and furnishings for a two bedroom house.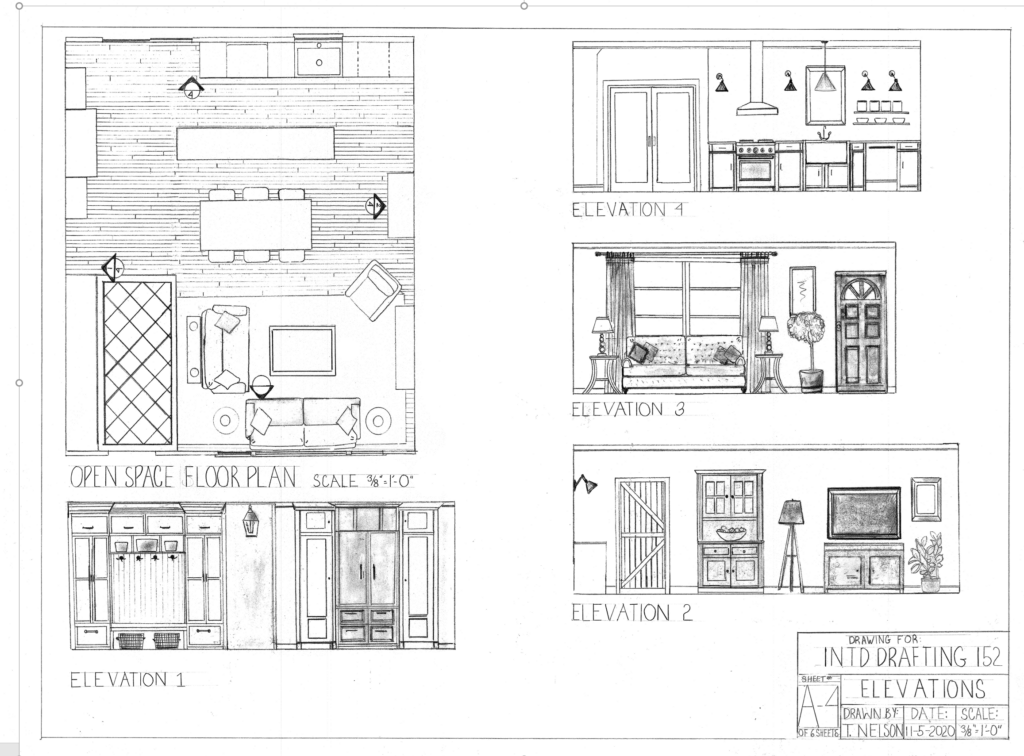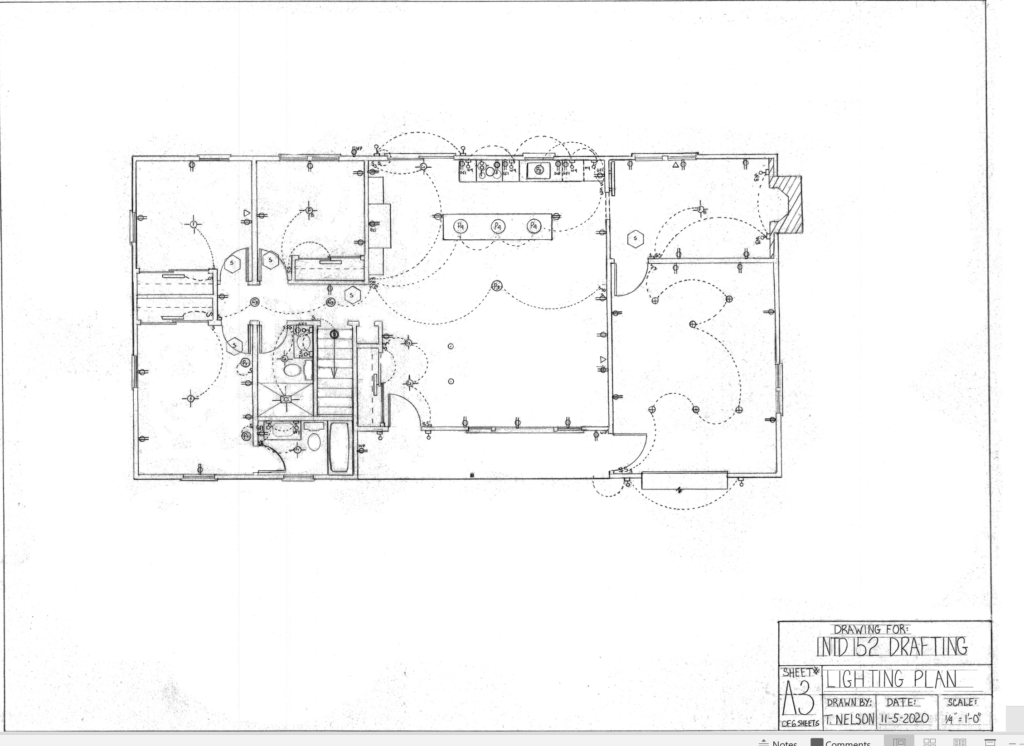 Phew, and did I mention presenting it all in Power Point? What was I thinking? Thank heavens my daughter, Laird, came home for a Christmas break and at the last minute walked me through the program; otherwise I would have walked into my final with a Mood Board and a bunch of samples and flubbed the whole thing.
But I got through it and even, thinking back, rather perversely enjoyed obsessively worrying about something other than Covid, the elections, the economy and my nearest and dearest scattered across the globe. So much so that I may have been the first in my class to sign up for the next semester.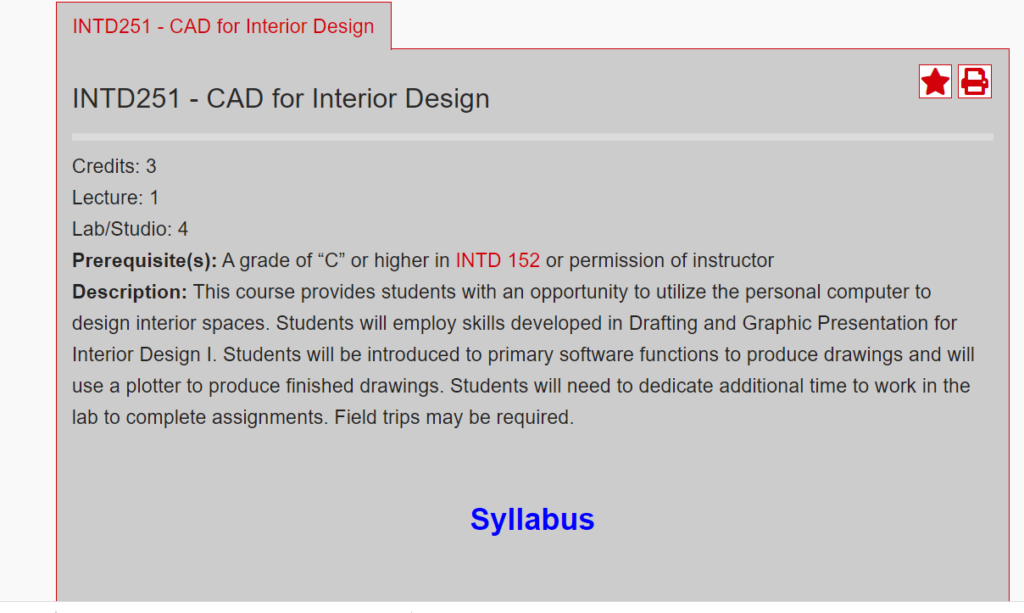 Of course, after the first actual class, I was in total despair. At least I knew how to print, and read architectural drawings, and place furniture so figuring out the first semester was largely achieved by getting an eye test and new glasses (so I could see what I was doing) and concentrating on the task at hand, but this, this attempting to make my computer make a legible plan was insane. I stunk.
I won't bore you with my trials and tribulations, but somehow, finally, I managed to figure it out. It wasn't easy but here are the results. This time my final project was to design a 3200 square foot interior design office. Along with the electrical and furniture plans and millwork…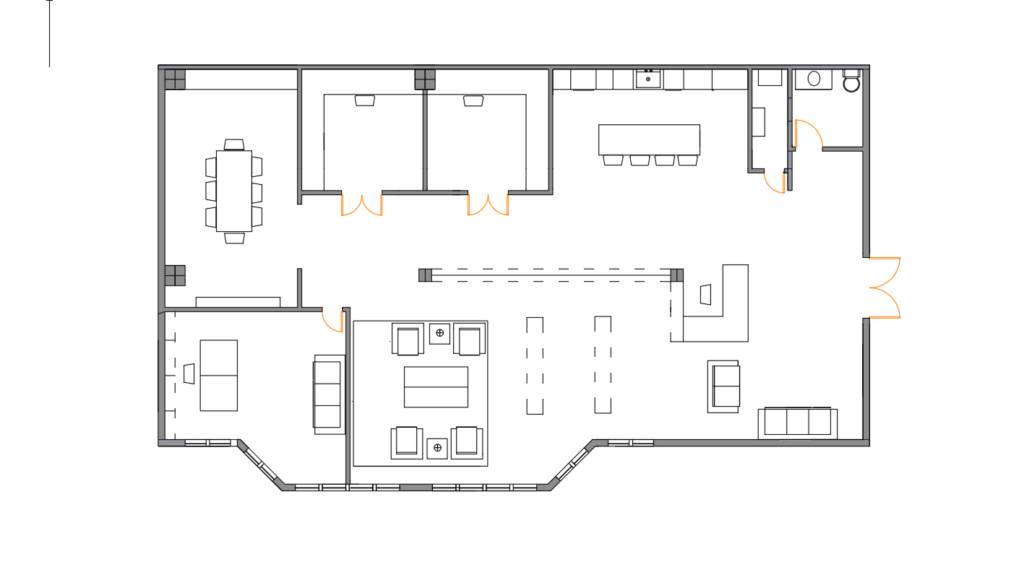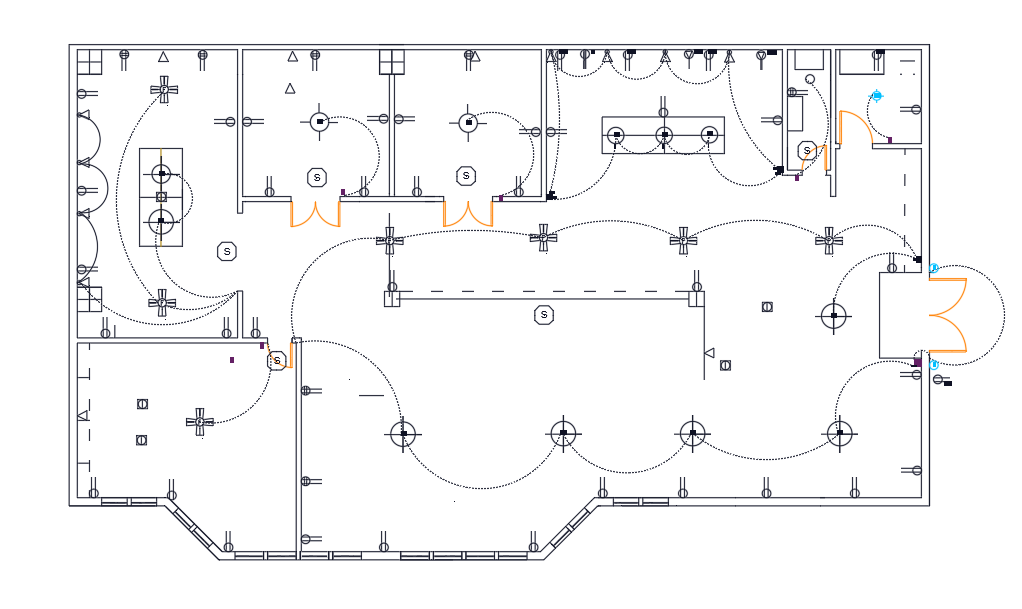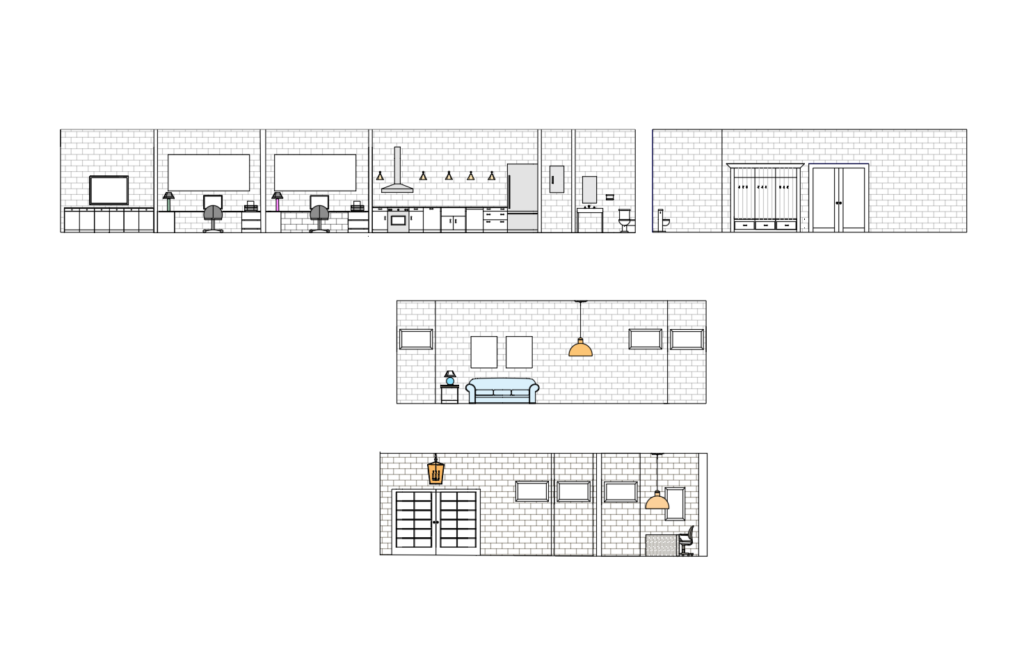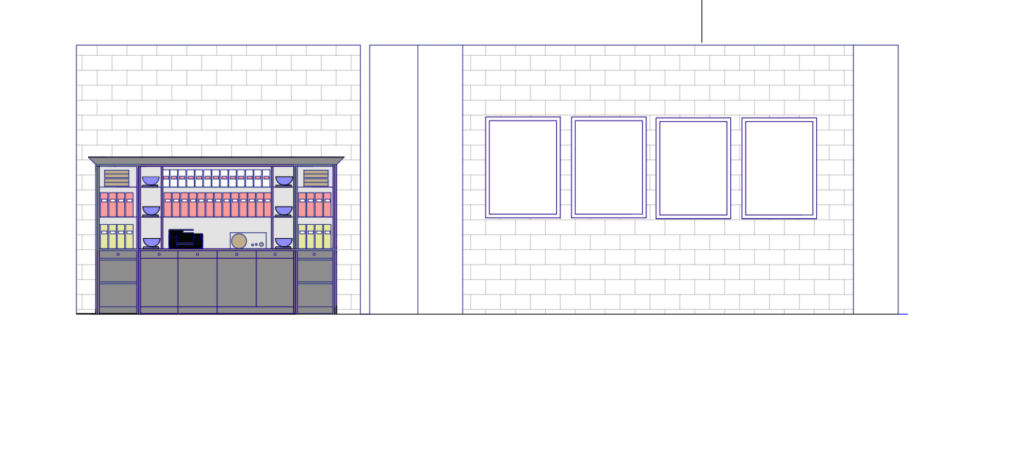 Then, the plans were uploaded into a laser printer and cardboard was cut into bits so the drawings created a scaled model, building, walls, floors, furniture, and all… Pretty cool huh?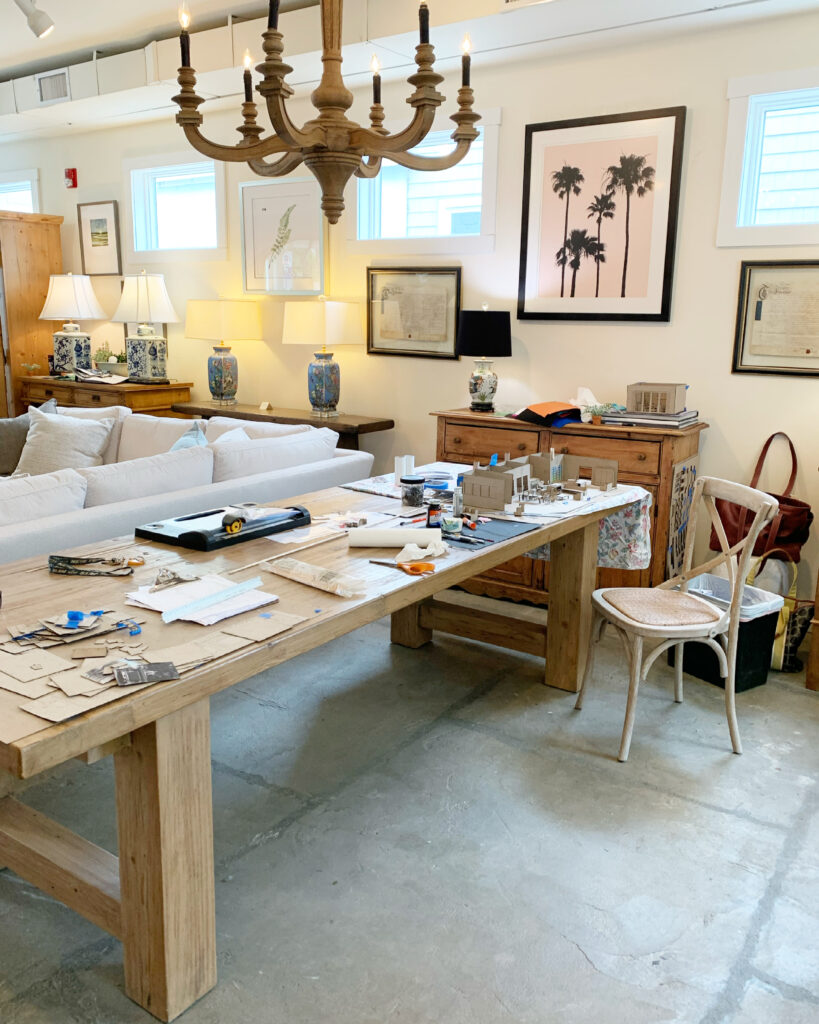 It was totally cool when it all came together exactly like I planned–amazing what a little technology and lots of Elmers Glue can do. I located my firm in a repurposed industrial building with 12′ ceilings, exposed brick walls and polished concrete floors. Not super huge at 3200 square feet, but spacious enough for three offices, conference room, complete kitchen and furniture showroom. Stay tuned…maybe I'll build it someday!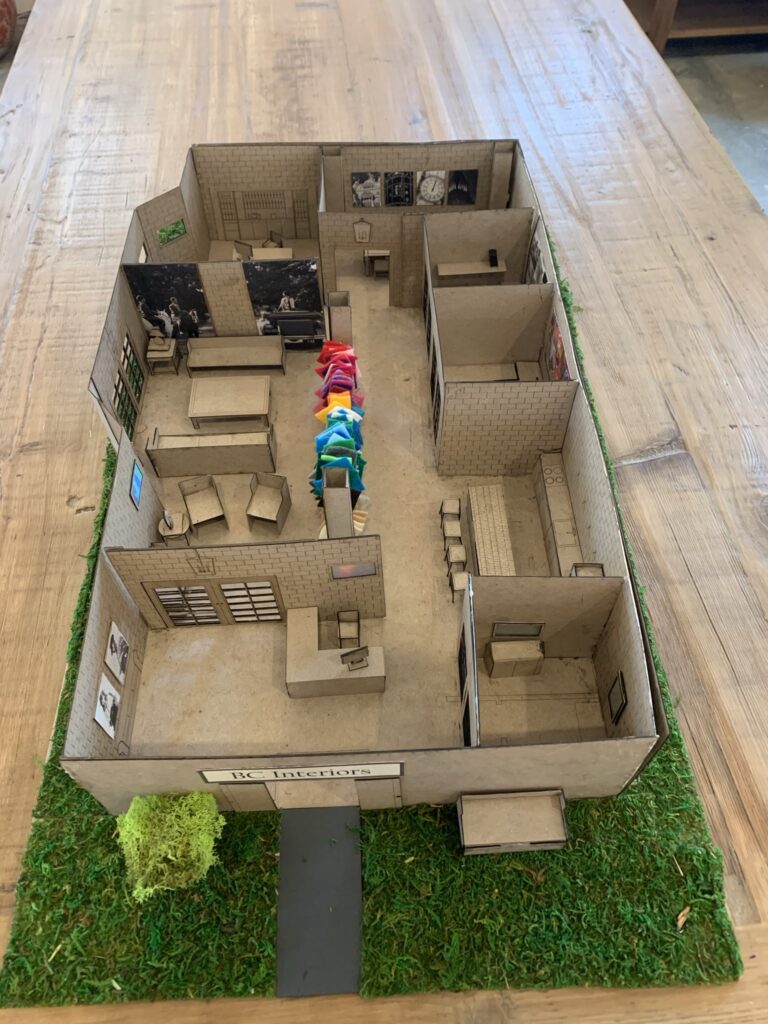 And now, here we are back to Mother's Day and that eternal question, what should we have for dinner? This year I am voting for lobster from Doug Douty's Lusty Lobster, and  Chocolate Mousse Pie, of course.