Italian Sausage and Peppers Recipe
June swept by me and now July promises to do the same. However, right now I have a quiet moment so I can get to a few updates.
Let's start at The Monmouth Museum – From June 1 to September 3 they have a timely exhibit for all of us home decor addicts. They are showing artwork with sofas and while the official stance is the art stands alone, the sofa is secondary, personally, I like it when it all matches. Here is what they paired with our British Cottage entry. Nice huh? Try to get there. The museum is in Lincroft on the Brookdale Community College Campus and there is a great children's wing so maybe pop in on a rainy day.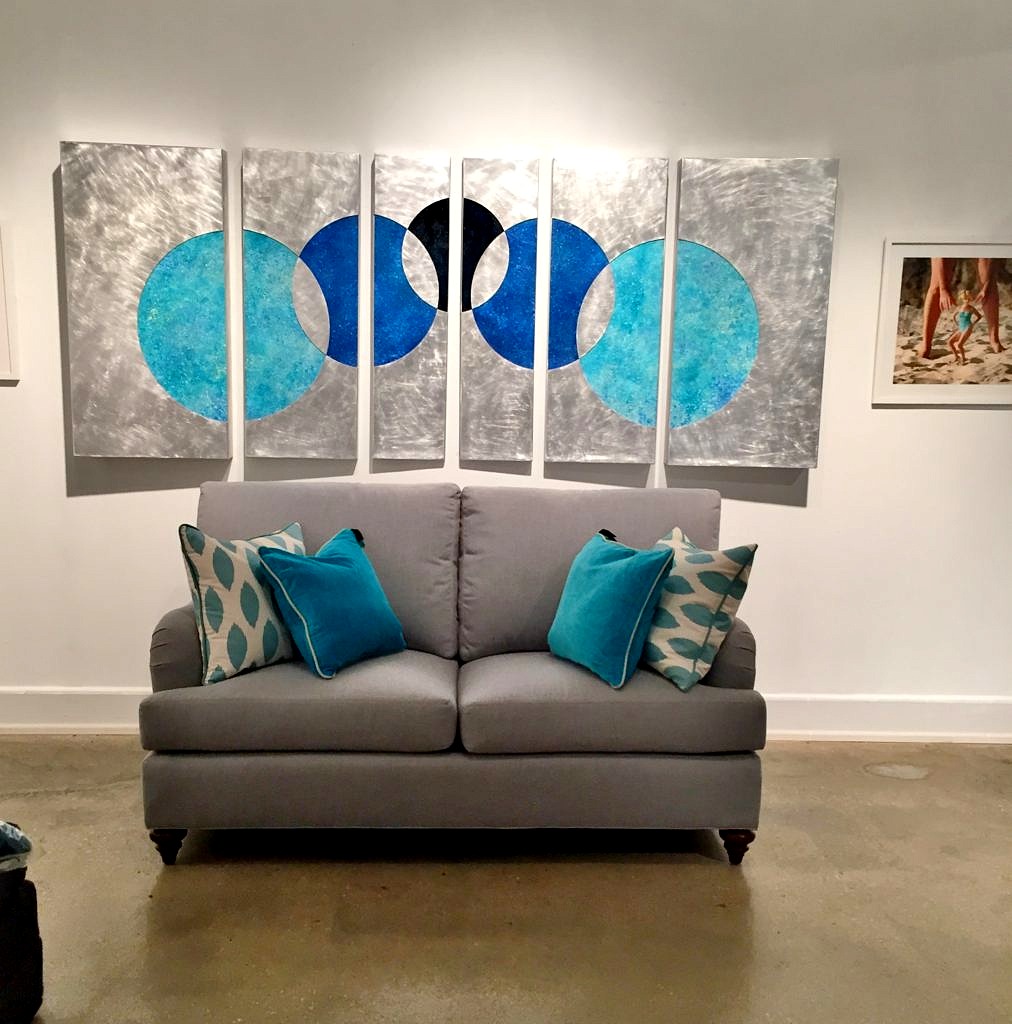 Meanwhile, we are assisting with a mixed bag of design projects that showcase the variety of living situations in our two rivers area. First, there is the Alderbrook update, where a very young at heart senior is curating a lifetime of possessions into a thoroughly up-to-date transitional interior.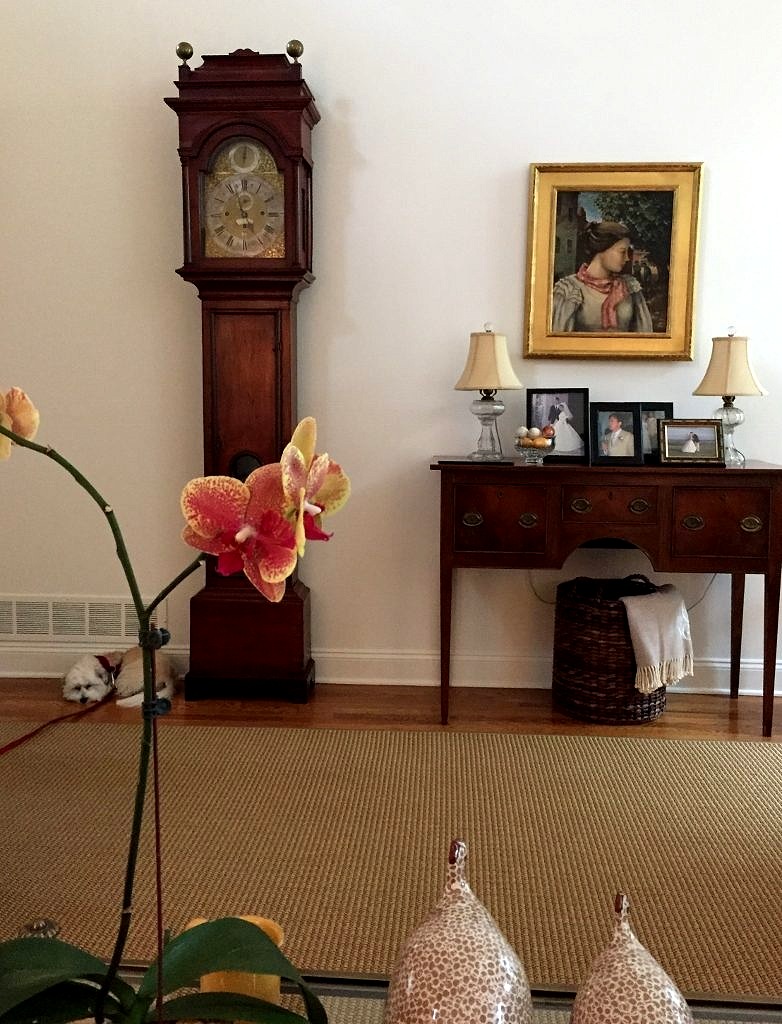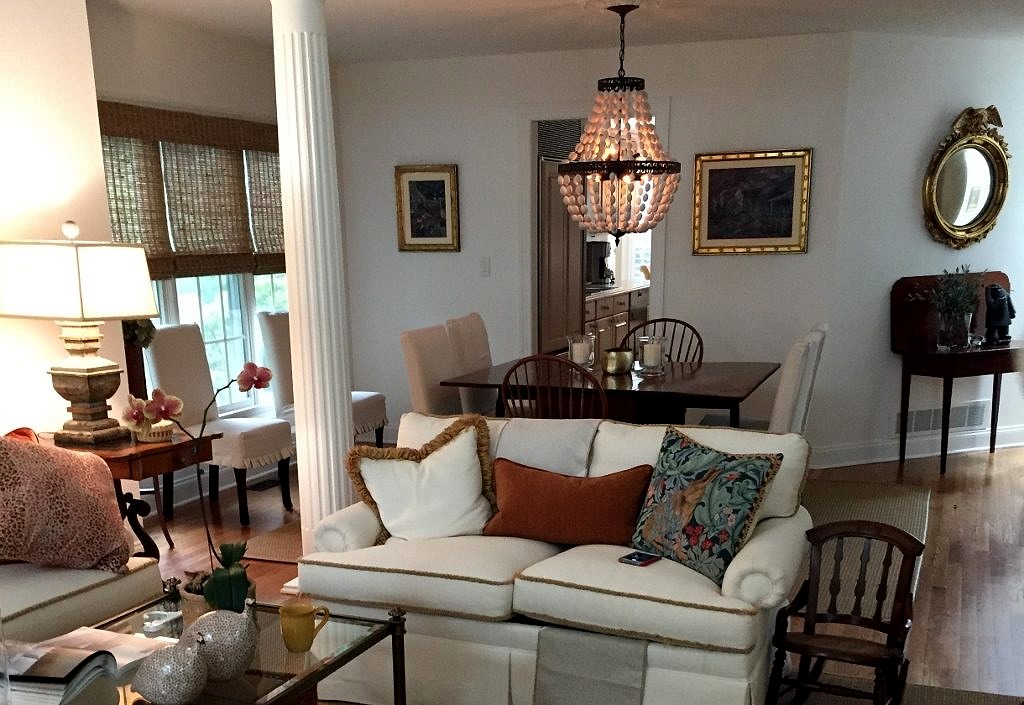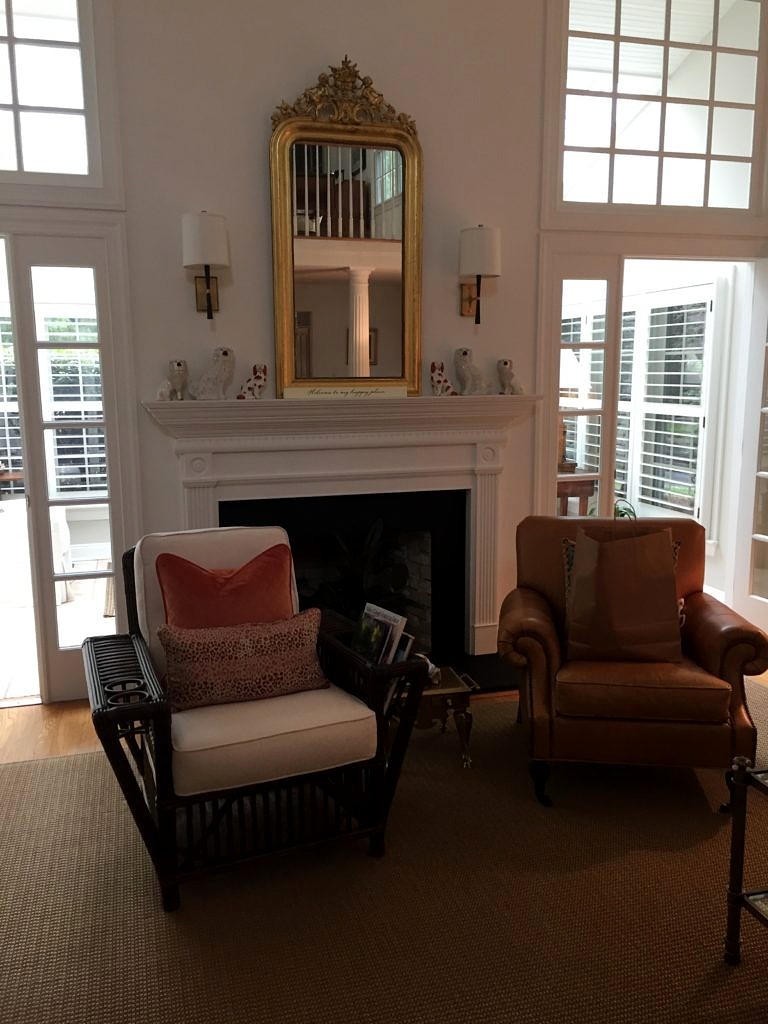 Then there is the Atlantic Highlands petite chateau where the owners have reclaimed their second story from their young son. And are in the process of transforming it from a playground into a sophisticated master bedroom suite and home office for the work at home most days professional mom.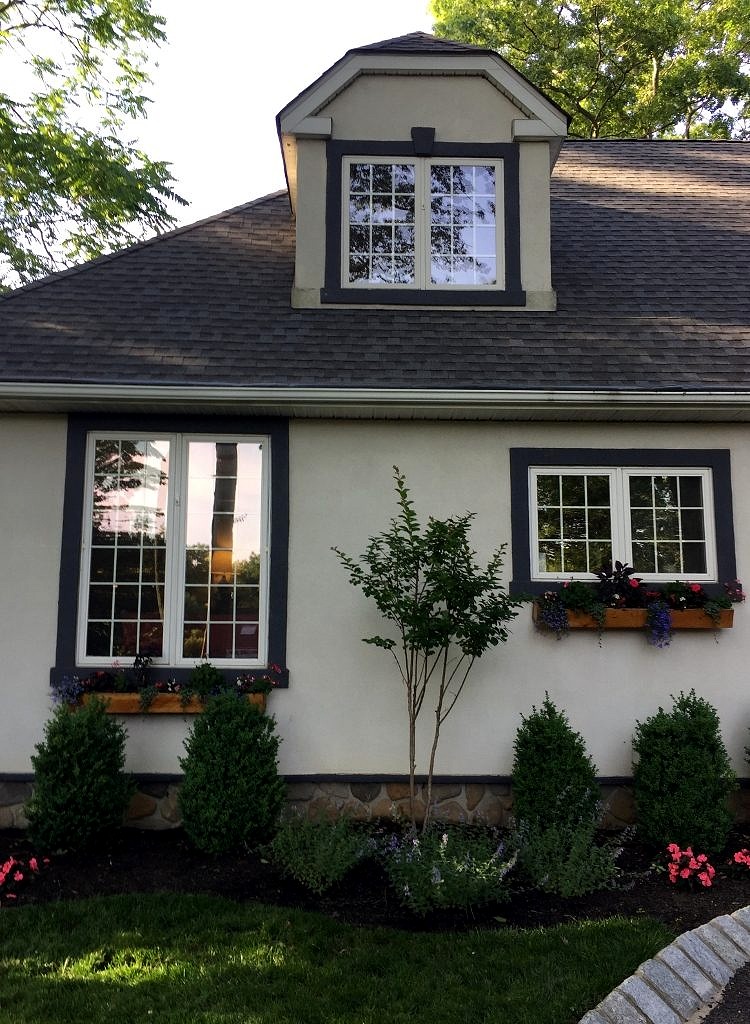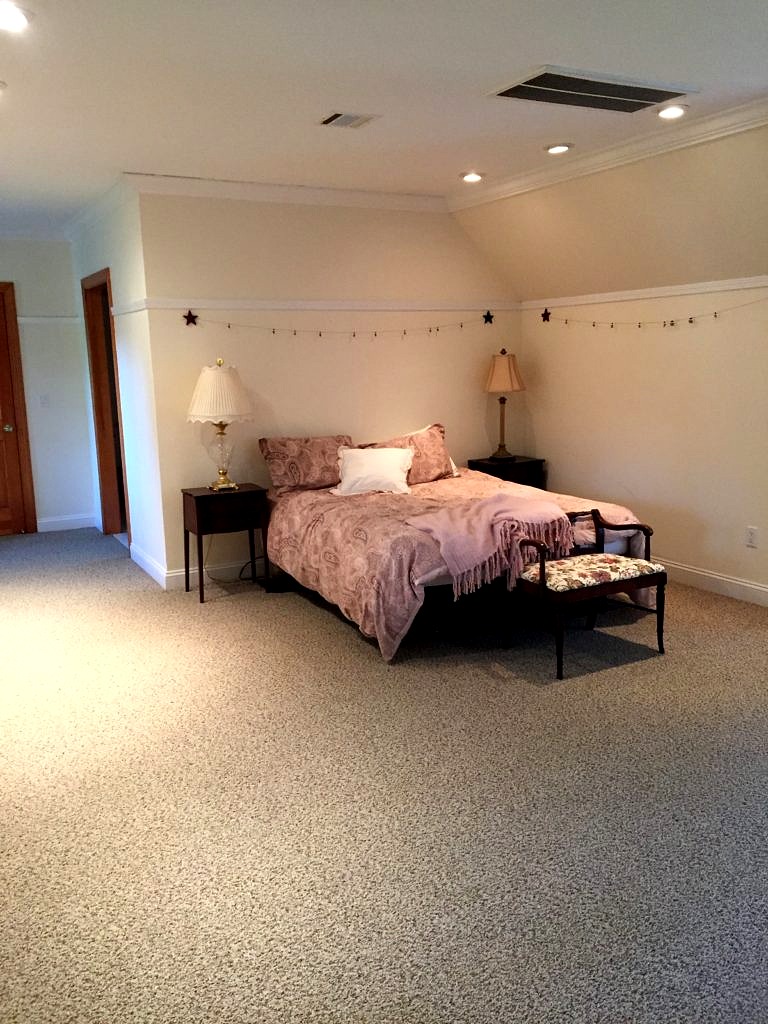 This is the before. You are not going to believe the after but because this is a work in progress we all have to wait for the wallpaper to arrive…
Keep your fingers crossed. We're counting on fabulous wallpaper from Thibaut and a to die for bed from Century to make this transformation a success.
Meanwhile who wouldn't welcome an excuse to hang out at this updated Shingle Style home in Fair Haven, literally steps away from the Navesink River, where almost empty nesters are creating a sophisticated coastal haven? Think the first-class berth on the QE2, no starfish and fishing nets here!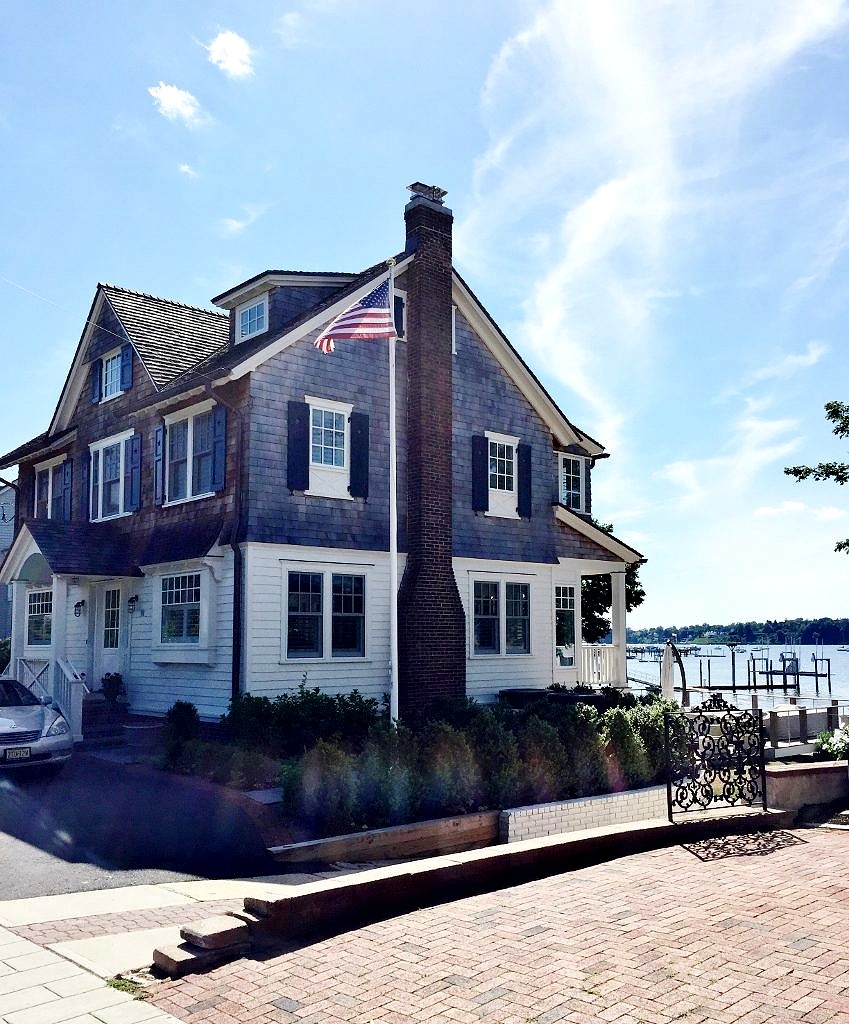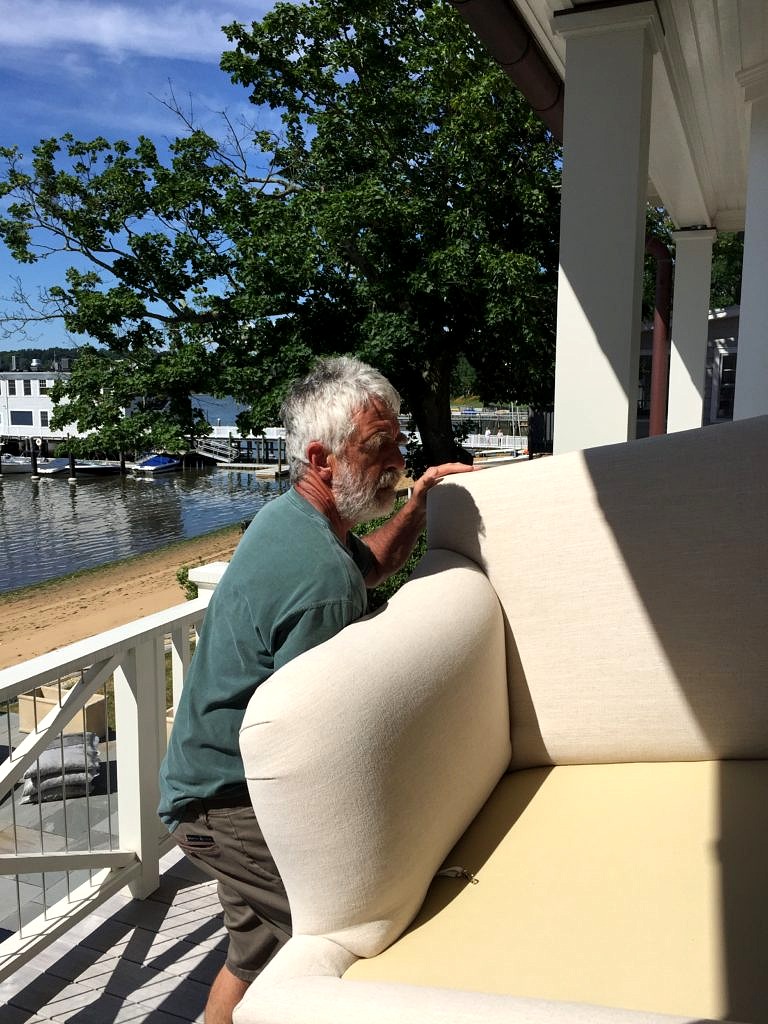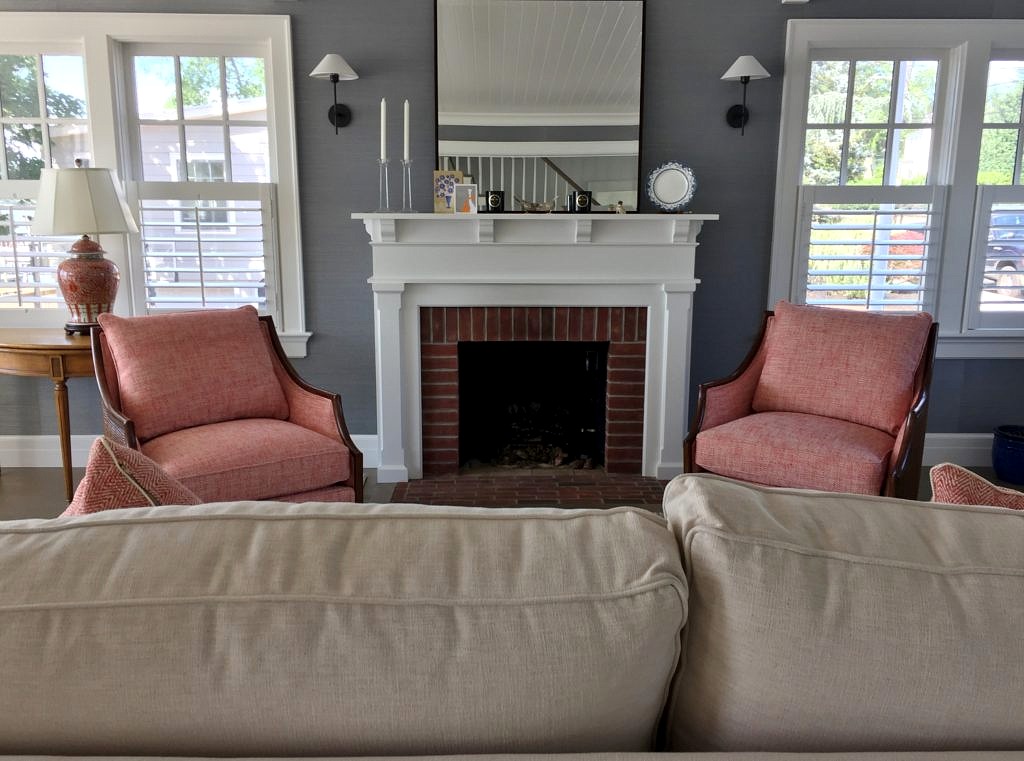 While we are not designers, after thirty years of shifting furniture around we've developed pretty good eyes and are usually happy to weigh in if asked. At the store we marry the new with the old, casual with chic, and farmhouse with modern every single day so we are well aware of the challenges you face. It is all about showing the things you love to their best advantage whether you are just starting out, or easing into retirement.

Speaking of taking things you love and mixing them up; try doing that with green, red. orange and yellow peppers. Add some hot Italian sausage and you have a fabulous, fresh dinner that tastes like summer.
The Wall Street Journal sometimes skews a little too right for my taste but their weekend features section is totally on the mark and my new recipe go to source. This is from their "Slow Food Fast" column.
Comfort-Food Classic: Italian Sausage and Peppers
(Recipe by Chef Mashama Bailey of the Grey, in Savannah, Ga.)
4 tablespoons olive oil
2 pounds sweet Italian sausages
2 pounds hot Italian sausages
6 bell peppers, a mix of red, yellow, orange and green, cored, seeded and julienned
1 yellow onion, thinly sliced
3 cloves garlic, minced
1 (14-ounce) can crushed tomatoes
2 tablespoons Sherry vinegar
Kosher salt
Crusty bread, for serving
1. Swirl 2 tablespoons olive oil into a heavy pot over medium heat. Add sausages, working in batches if necessary to avoid crowding, and cook until browned on all sides, about 4 minutes. Remove sausages from pot and set aside.
2. To the same pot, add peppers, onions and garlic. Sauté until vegetables soften, about 15 minutes. Stir in tomatoes, remaining oil and vinegar. Return sausages to pot and turn gently to coat. Braise until tomatoes reduce to a sauce that cloaks peppers, about 10 minutes, adding splashes of water if pot looks dry. Serve with crusty bread.