Possibly the most fascinating house I was in this year had hardly any furniture and nobody lived there.  It's where Christina Olson, immortalized forever by Andrew Wyeth's painting of her crawling up a windswept hill lived her entire life.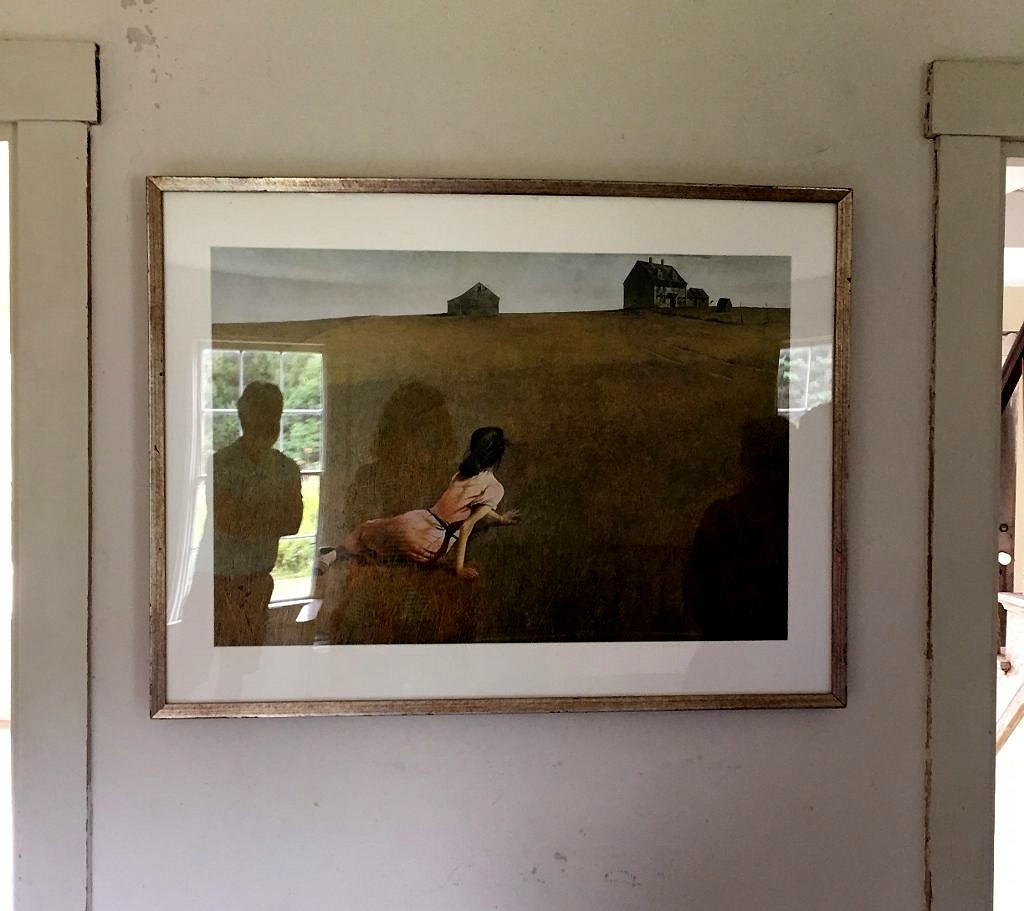 I never really liked the painting.  It always seemed creepy and sad but when you summer in coastal Maine it is hard to avoid the legendary Wyeth and I am bedazzled by many of his other works.  At least once a year I make a pilgrimage to The Farnsworth Museum in Rockland to soak up some Wyeth-ness and this year, for a few extra dollars purchased a ticket to visit The Olson House in nearby Cushing.
And boy, was I glad I did.  The house, along with the property it sits on, offers a breathtaking glimpse into the world of this iconic painter and his unlikely muse.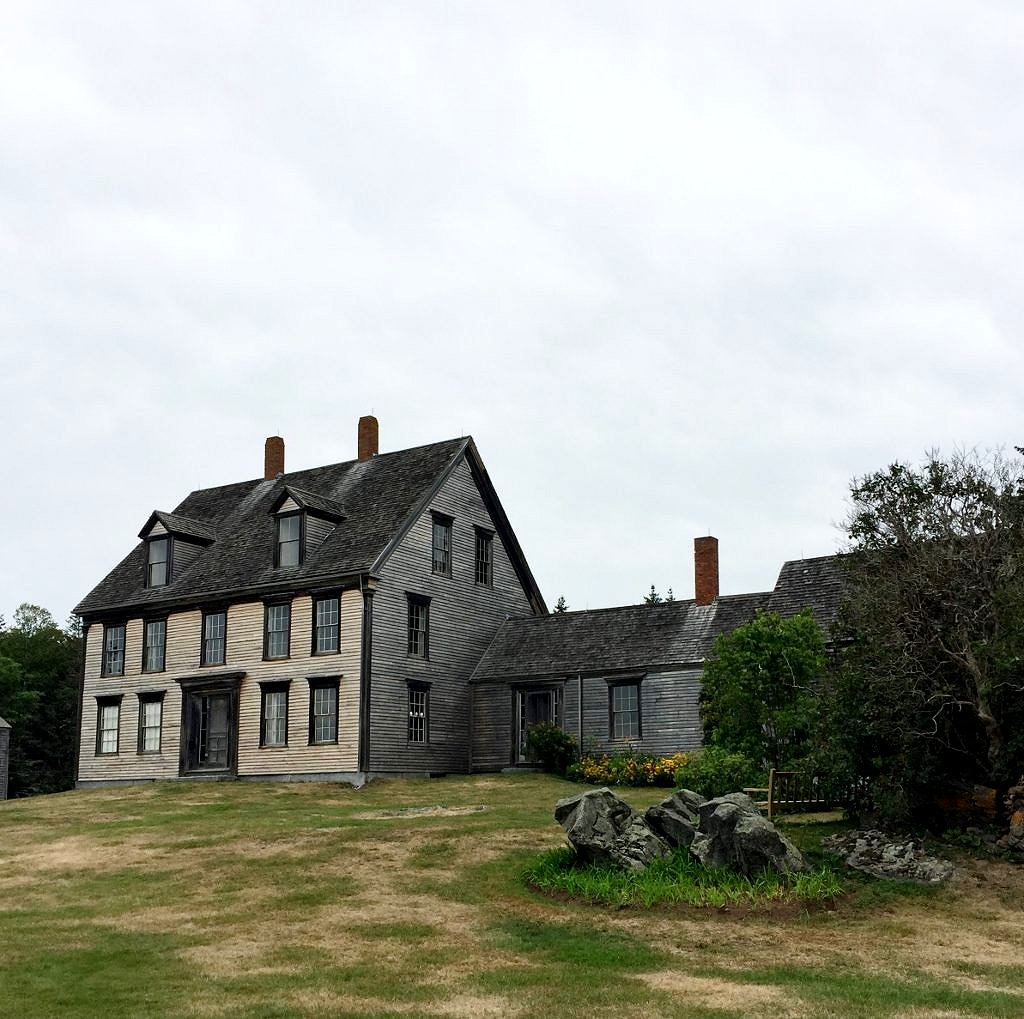 Everywhere you look; through the windows, at the walls, out the doors, there is a story ready to unfold.  The light streaming through the leaded glass windows reflects, and makes you reflect on the rooms and the lives of the people who lived there. Were they unbearably long and hard or was there joy here too?  For every dark shadow there appears a bright spot, much like an Andrew Wyeth painting.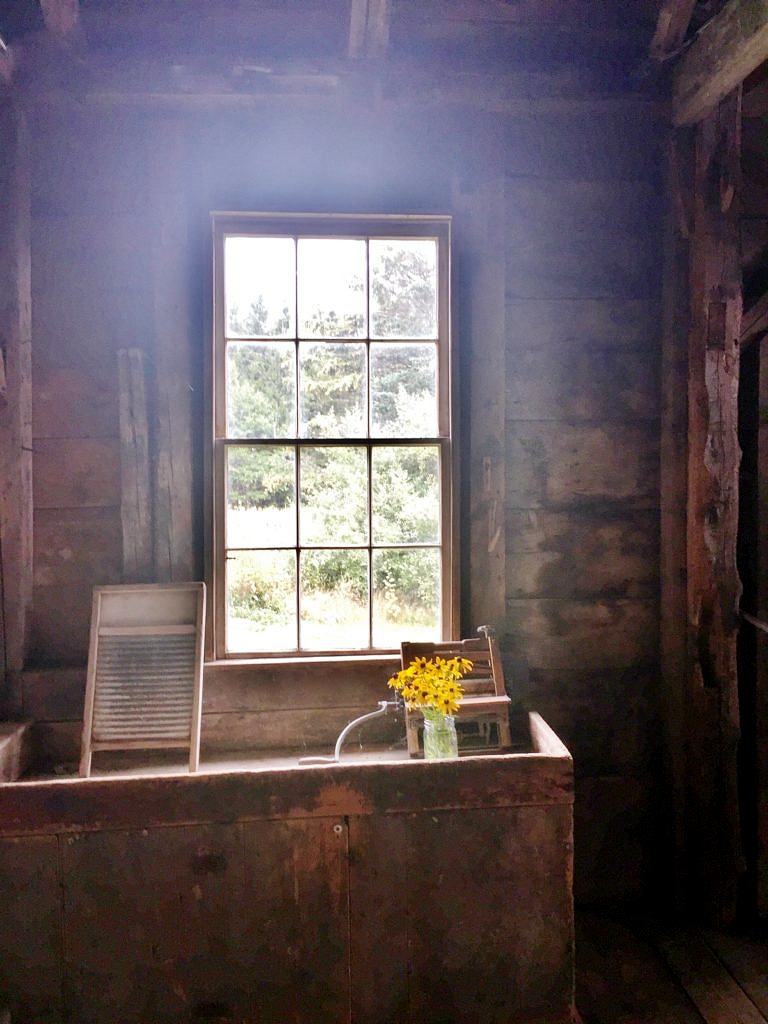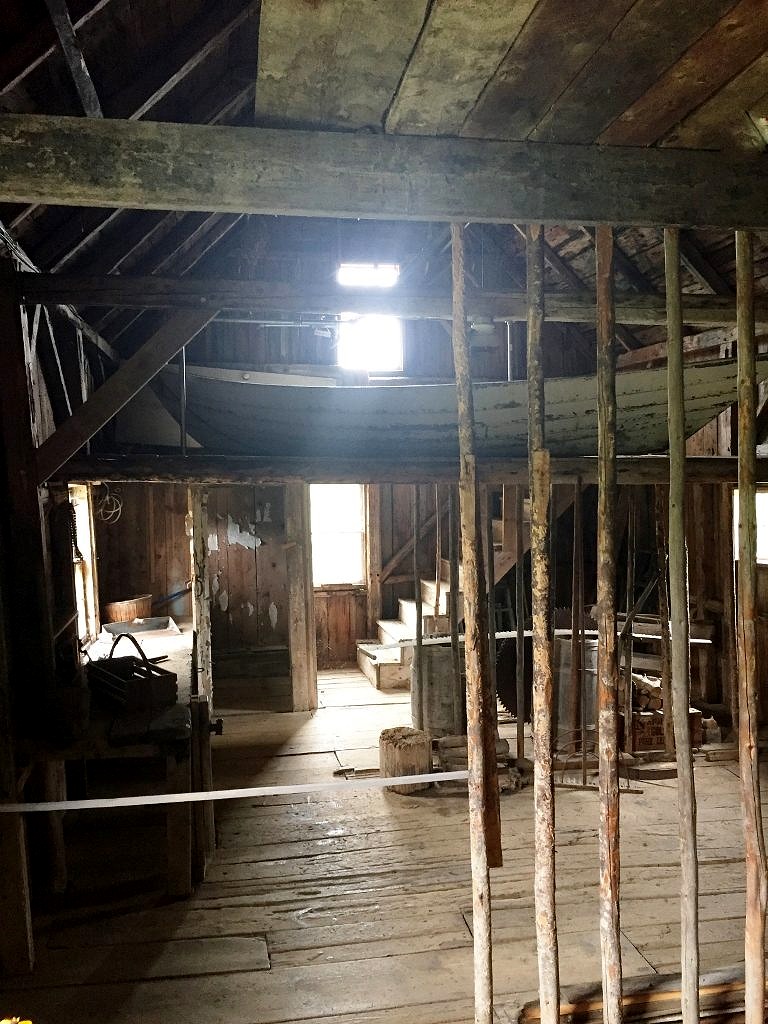 If you get a chance, go.  And go soon because it is only a matter of time before the house is cleaned up, and the public partitioned off.  Right now every room is accessible and virtually untouched from the days the Olsons lived there.  You can see the rooms as Andrew Wyeth saw them and know how terrible, and how wonderful Christina's world must have been.
Make sure to walk the grounds as well as tour the house.  We were early so we wandered through the field familiar to us from Christina's World. As we approached the riverbank we discovered a small graveyard and were surprised to see that Andrew Wyeth had joined the Olsons in perpetuity.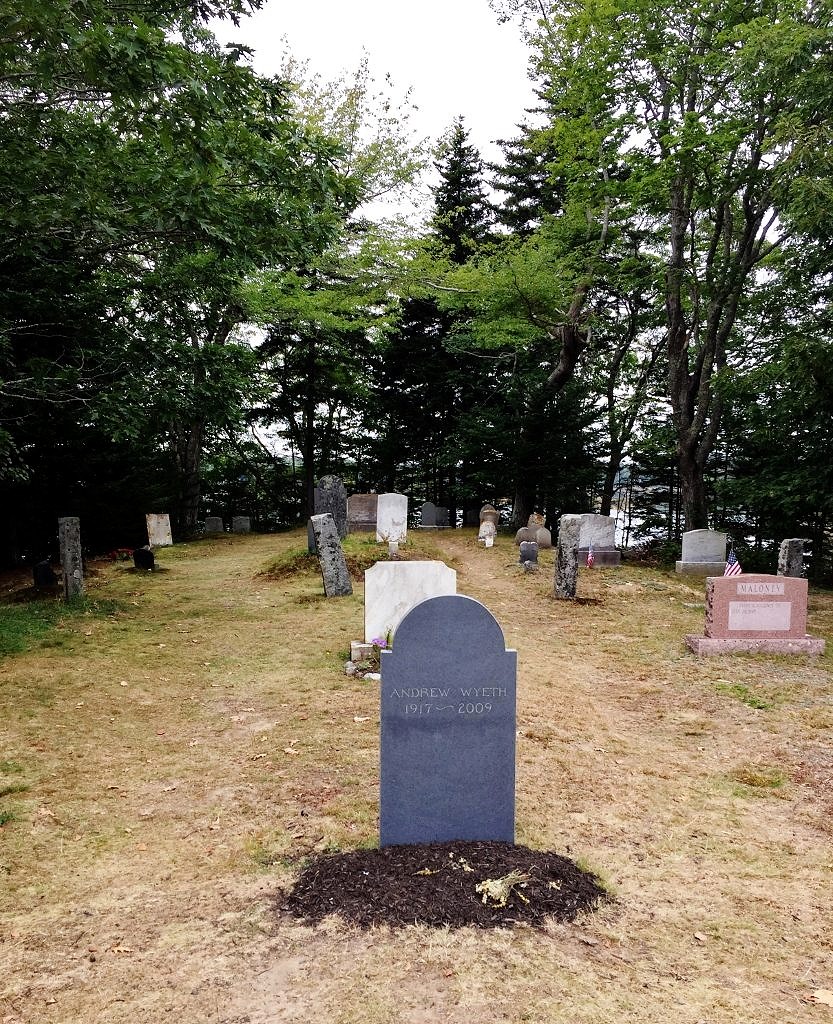 I didn't want to leave either.
However, it was past lunch time and those of us still of this world were getting hungry. The good news was we were only twenty or so minutes away from  McLoon's Lobster Shack.   In the isn't this a small world after all vein, McLoons is actually owned by a branch of the Douty family, as in our very own Lusty Lobster in Highlands and offer what Yankee Magazine reckons is the number one Lobster Roll in Maine.  Maybe.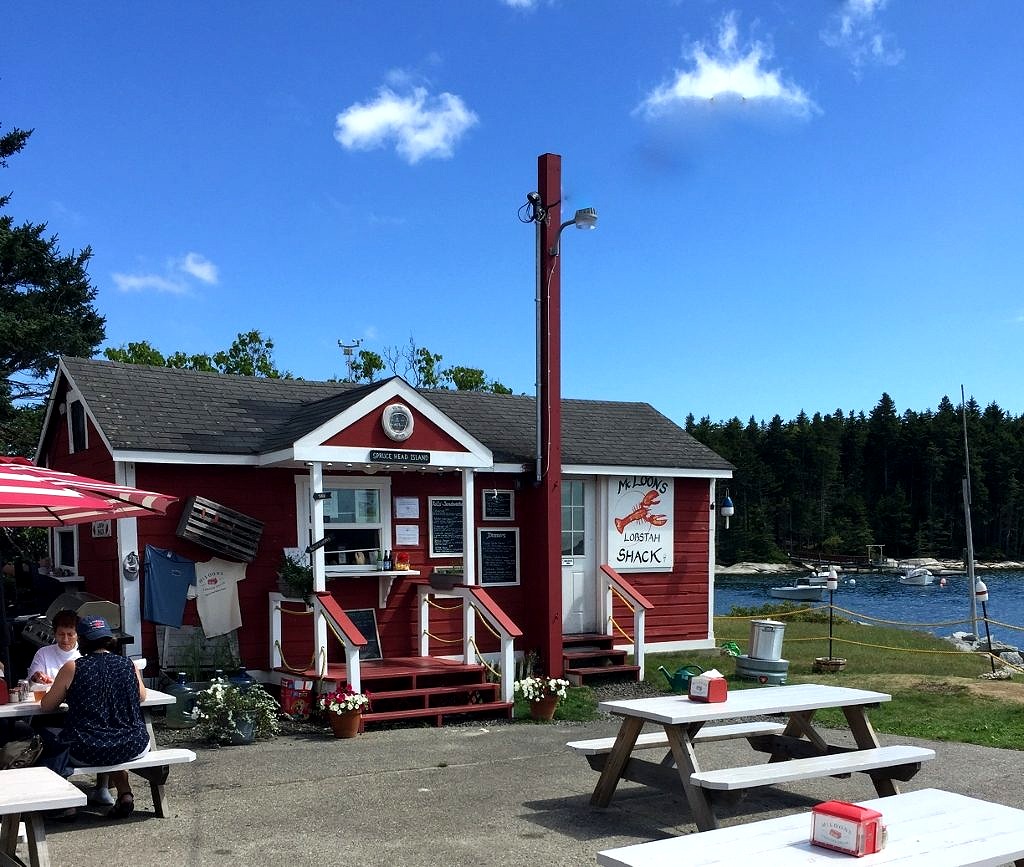 It was really good, but if you can't get to Maine anytime soon don't fret, my recipe may just be better.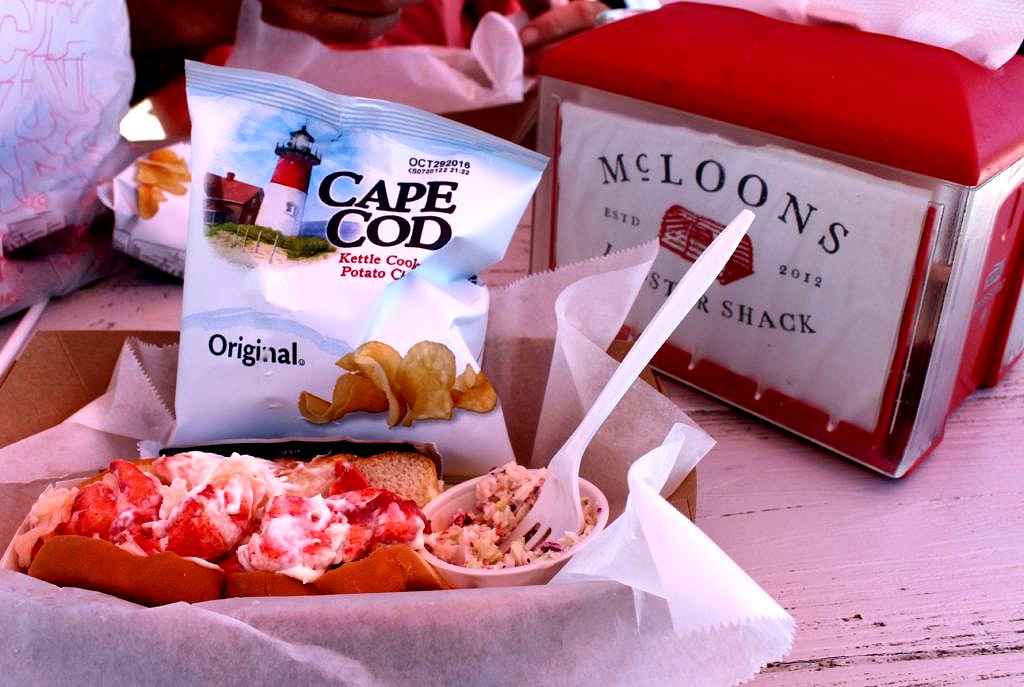 Best Lobster Roll Recipe
Lobster Rolls are a cinch to make–all you need are a few key ingredients.
Freshly cooked lobster.  When ever I put lobster on the menu I always get a few extra for lobster rolls the next day.  In Maine we use soft shells because they are easier to crack open, but probably hard shells will be the only option elsewhere.
Hellman's Mayonaise, yup, it has to be Hellman's.
Hot Dog Rolls.  And this gets tricky out of Maine because you want them sliced down the middle–not sideways.
Celery (optional)
Butter (essential)
First chop your lobster meat into bite sized chunks and finely chop up a small amount of celery.  (This is where I depart from The Yankee Magazine reviewer; this is how my mother from Rhode Island did it and I like the little bit of crunch–it breaks up the chewiness of the lobster).
Then melt some butter in a frying pan and cook your hot dog rolls inside and out until golden brown.
Add a dollop of Hellman's to your lobster and celery mixture and insert into your freshly toasted hot dog roll.
That's it.  Serve with your favorite potato chip.