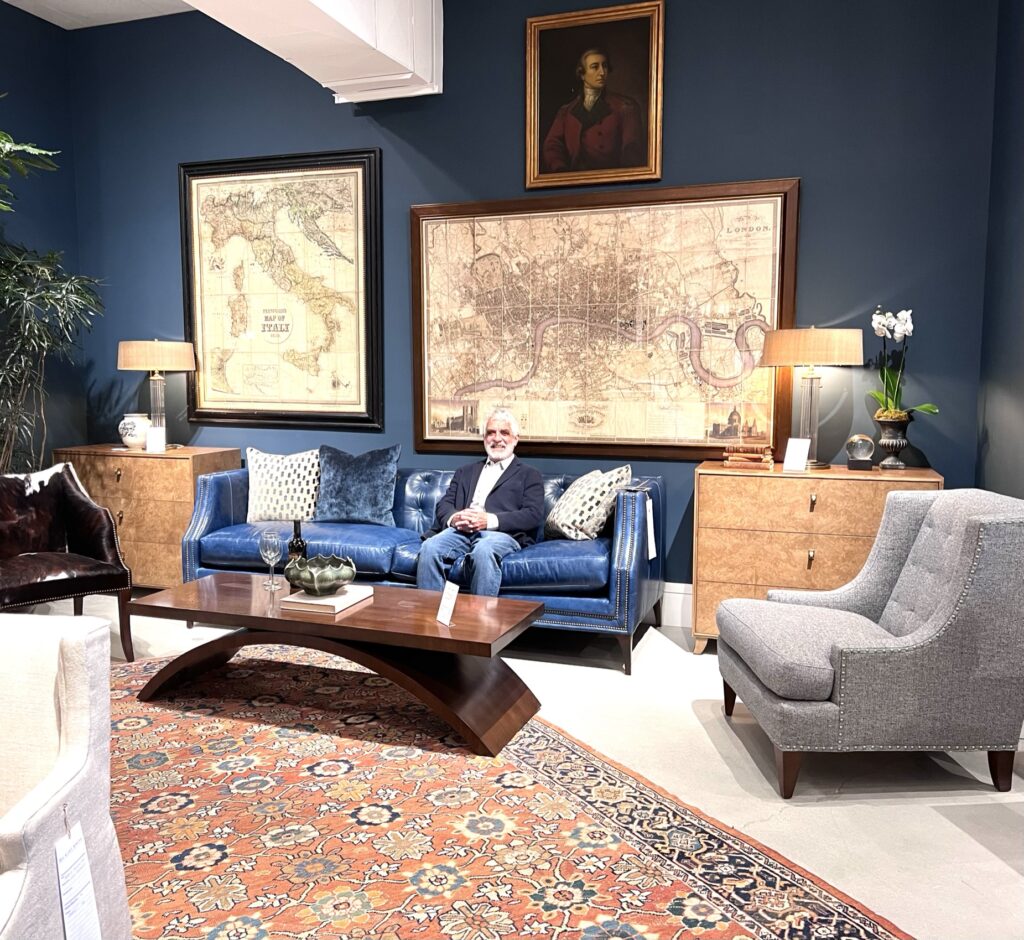 For the last decade Keith and I trek twice a year to the High Point Furniture Market in North Carolina and land arguably right into the heart of the United State's furniture industry. We wander through millions of square feet of showrooms forever trying to find the always elusive stand outs that speak to our creative (and commercial) visions.
This is a far cry from previous decades when we poked around the nooks and crannies of musty warehouses scattered throughout England searching for the antique stripped pine pieces that in some quirky twist of fate had become the heart of the American Country look.

Now antiques are only a small part of our business. At some point we realized we can only sell one pine dining table per family in a lifetime, but that same family will buy multiple upholstered sofas and chairs. Luckily we were able to secure accounts at two of the finest manufacturers of American-made furniture, Sherrill and Century.
And while all this upholstery is custom–we–or you choose the fabric and style, the great thing about High Point Furniture Market is buying the showroom samples. Like this fabulous room setting by the internationally known designer, Phoebe Howard who, along with her husband Jim, is the mastermind behind the Mr. and Mrs. Howard for Sherrill Furniture Collection. Over the years, Phoebe's knack for creating stylish spaces has evolved into her own brand of decorating which I really like–traditional sure, but with a fresh and pretty spin.
I'm a hopeless Buffalo Check fan and I totally fell in love with this upholstered chair. And I thought the green would be a nice addition to the store which tends to skew a bit blue.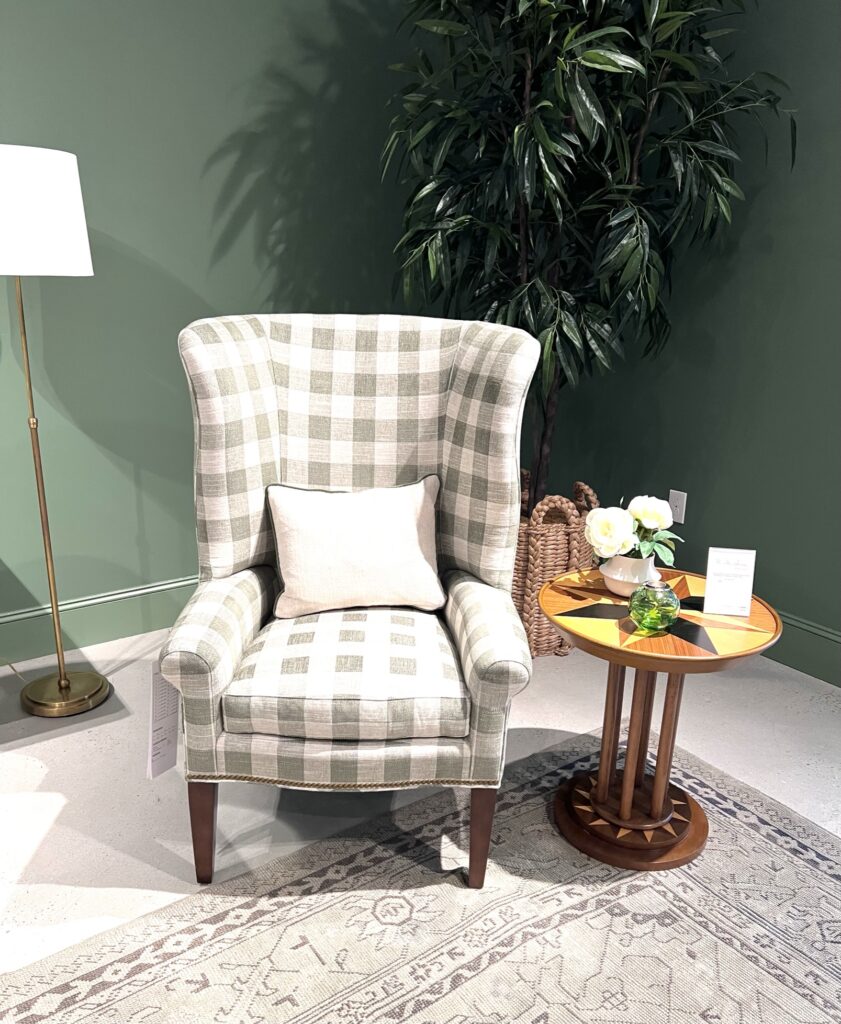 And it was so much fun to go downstairs to the Sherrill showroom, meant to be more nuts and bolts, but you would never know to look at this setting incorporating that beautiful floral print along with a gorgeous boucle on the sofas. (You will be able to see for yourselves in a month or two, reader we bought them all!)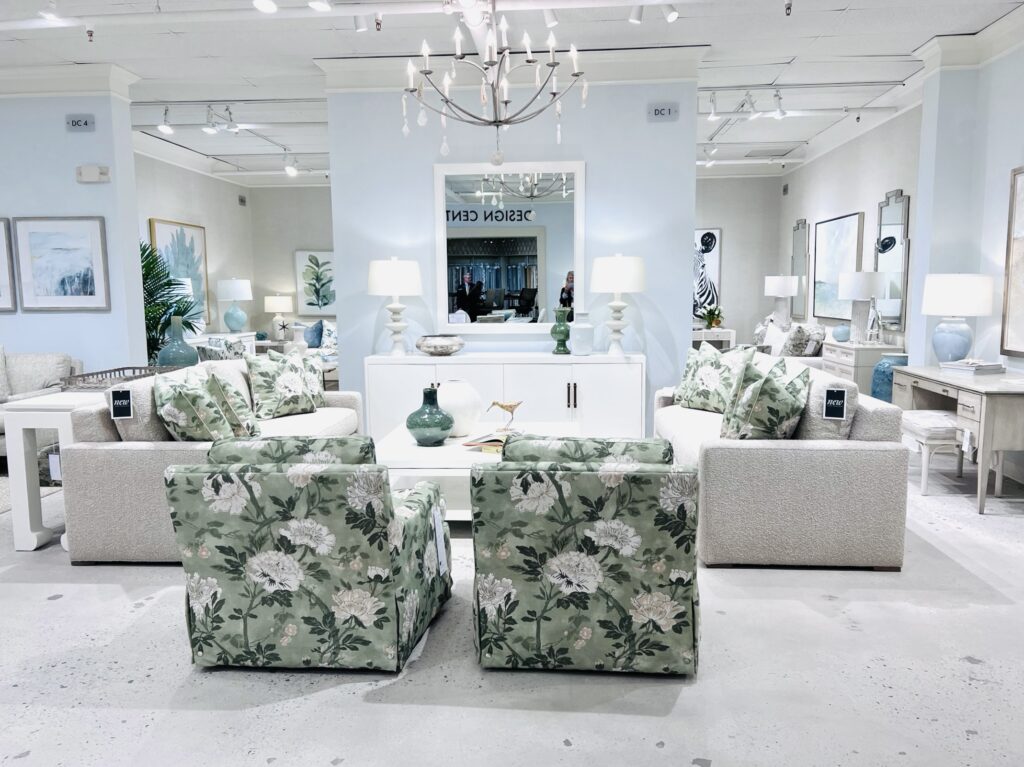 And the Howards aren't the only stars in the Sherrill Universe. Hickory White is another design-driven division and we bought a number of room settings there.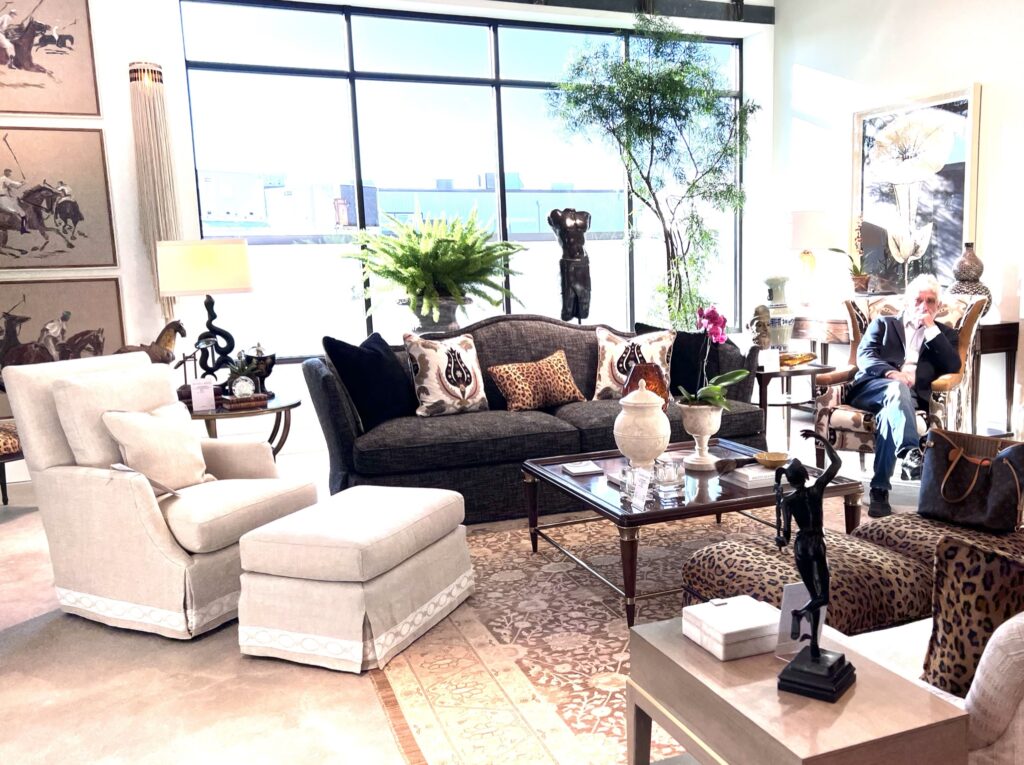 We could not leave without purchasing this sofa. It was gorgeous in a tweedy grey menswear fabric, but what really sang to me was the accompanying upholstered armchair in a grade Z30 (that means fabulous–and expensive) fabric, with suede insets on the sleeves….be still my heart. I may have to do some editing at home so it can live chez moi!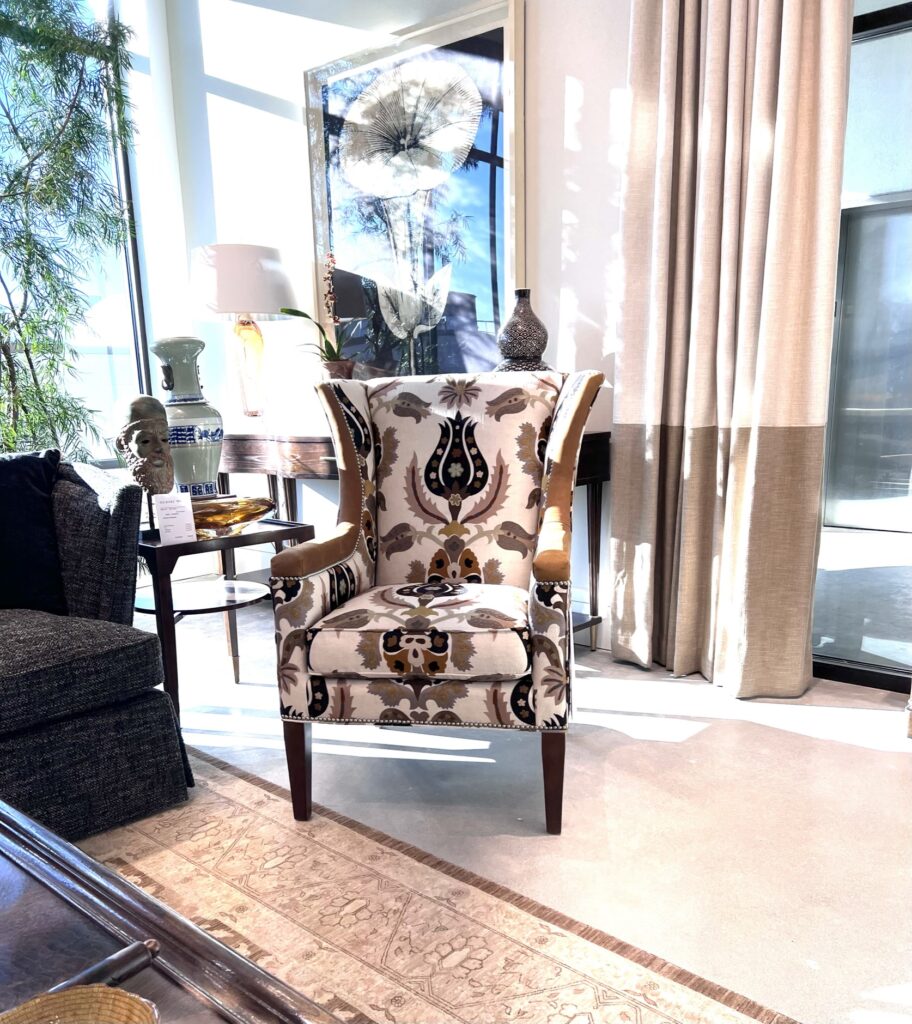 Unsurprisingly we were bowled over by this furniture version of a rhapsody in blue.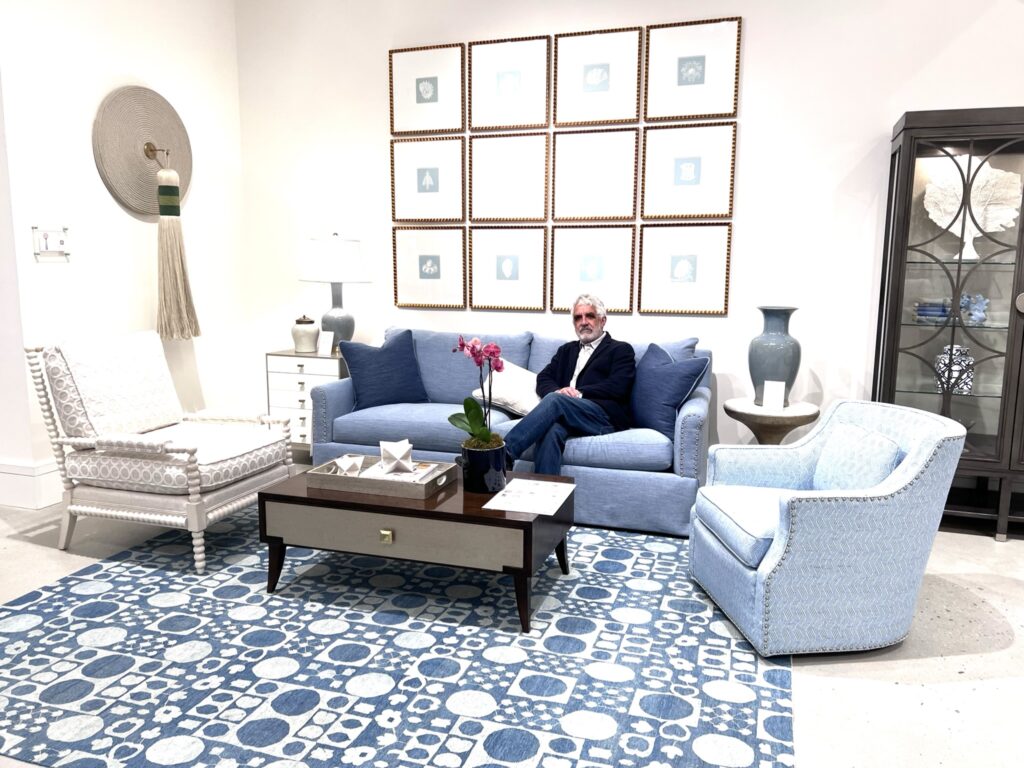 I mean how could we pass this up? Blue. Check. Bobbin chair. Check. Coordinating swivel? Check.
Unfortunately in the photo below the desk is partially obscuring the two leather wing chairs we bought but you get the idea. (And you can see how each vignette is more lovely than the next.) I'm not a huge fan of saturated color anywhere but this makes me want to go home and paint all my walls blue.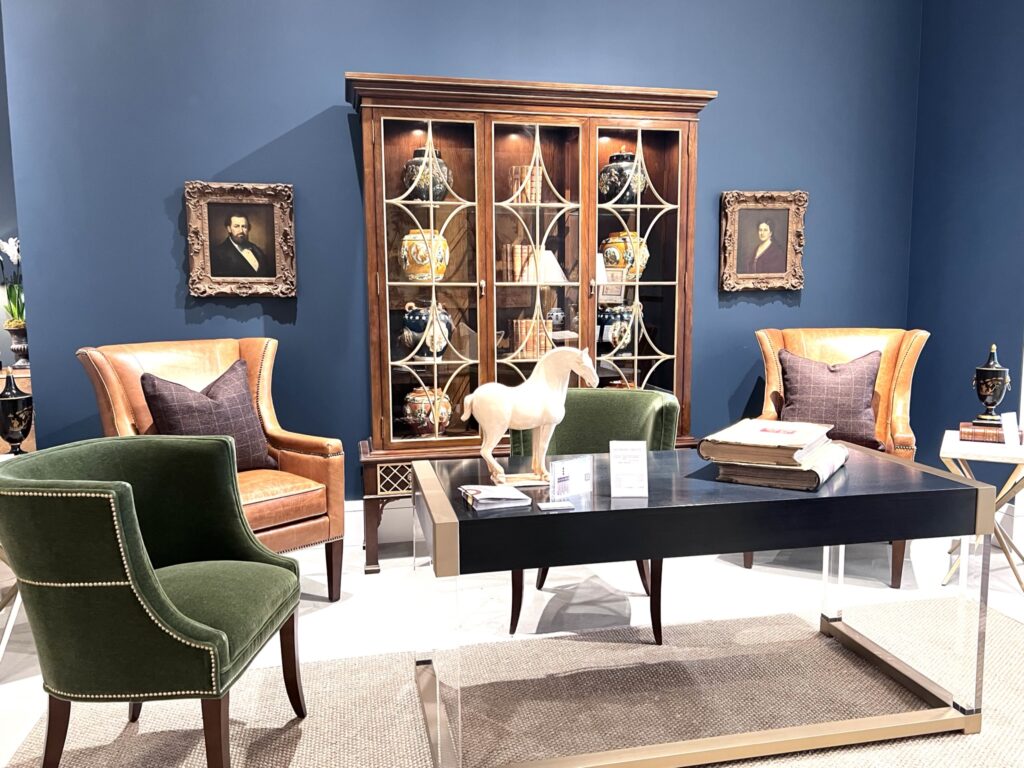 Yet another designer division of Sherrill is Lillian August for Hickory White. In the northeast when we hear the Lillian August name we tend to think of all the stores in New York and Connecticut that were owned and operated by her two sons (which I think may all be out of business now). But Lillian, like Phoebe Howard, is an extremely talented designer with a striking and unique affinity for color, texture and pattern. We bought her room setting below because we liked its interpretation of modern casual cool.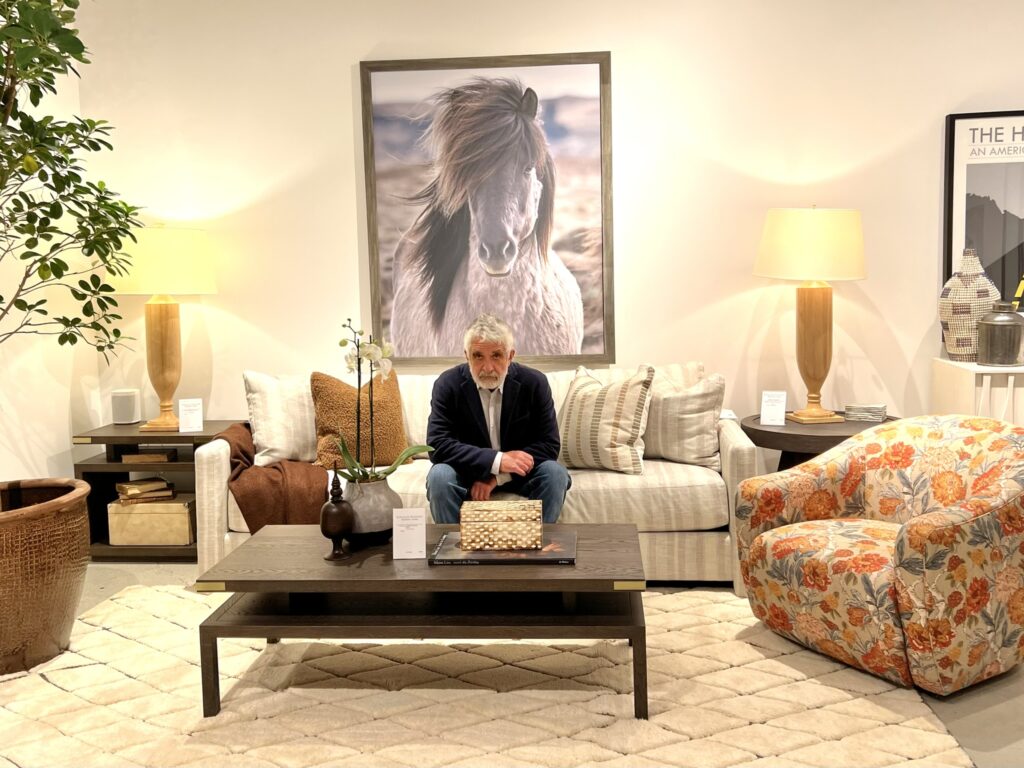 Century Furniture was our next stop and while equally as put together not quite as much fun because very few of their showroom samples were available for purchase. However we did manage to persuade them to part with this sofa in a textured white performance fabric–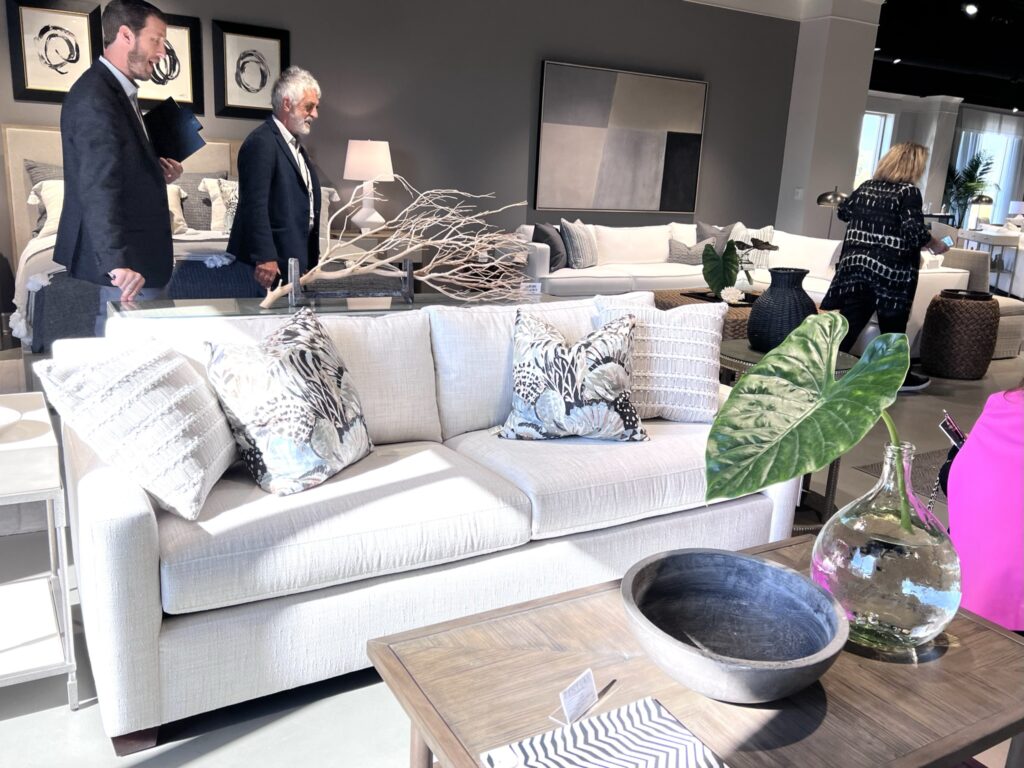 Along with two swivel chairs in a bold Sunbrella print that will be perfect inside or out.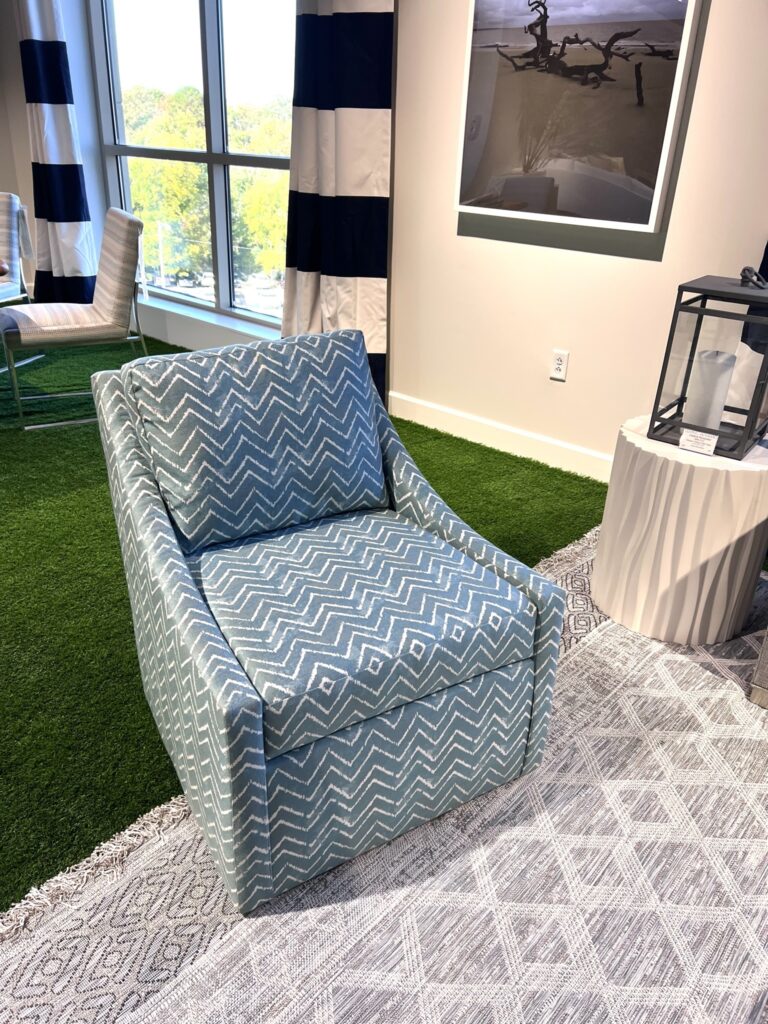 We also too made a quick detour to Thibaut.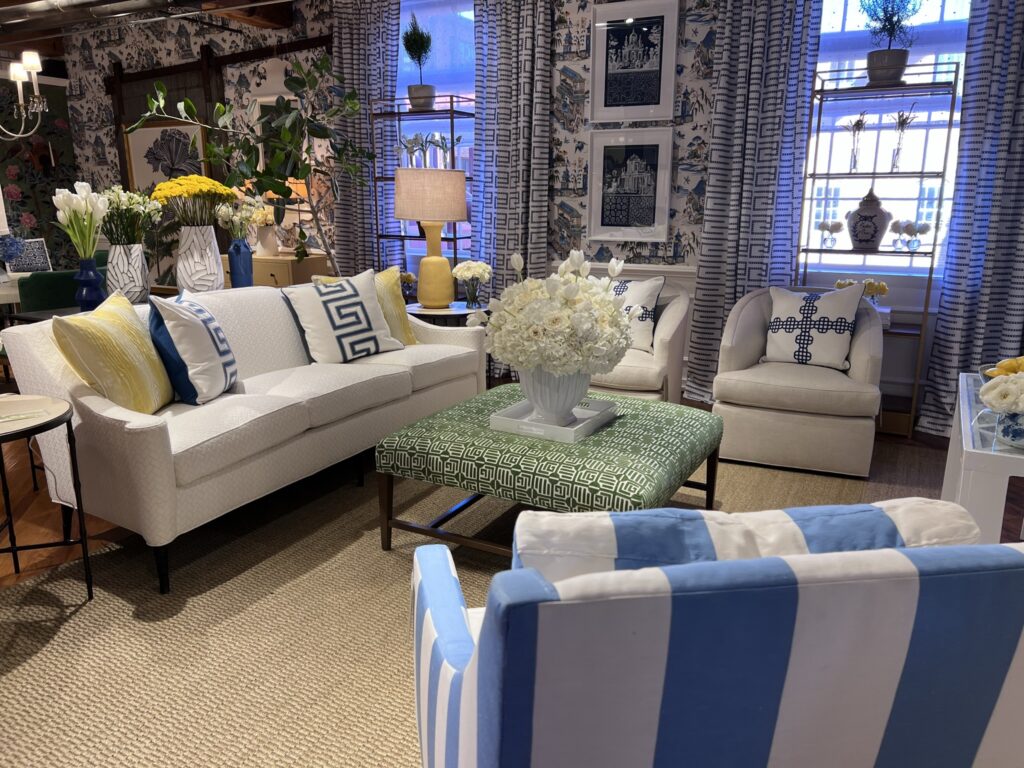 Thibaut, headquartered in our very own New Jersey makes some of the world's most glorious wallpapers and fabrics and are noted for their beautiful traditional and transitional designs in signature color palettes. We knew they made their own custom upholstered furniture, but we did not know that they are offering a 12 week turn-around on a select group of upholstered pieces. And just six weeks on a select group of frames and fabrics! All this was very exciting to hear–we have fabric swatches if you are interested. It costs a little more but if you ordered now your things could be here for this Christmas–not next!!
All in all it was all good fun. Not quite the same as trawling through the English countryside but maybe 2023 will be the year to renew our relationships across the pond. Now it is time to think about dinner. Can you stand one more chicken recipe? This comes from Bon Appetit and Laird made it for us when we were visiting Lake Chelan for my nephew Kye's wedding. While I was tempted to mess with the recipe Laird put her foot down and made it exactly as written and it was really, really good.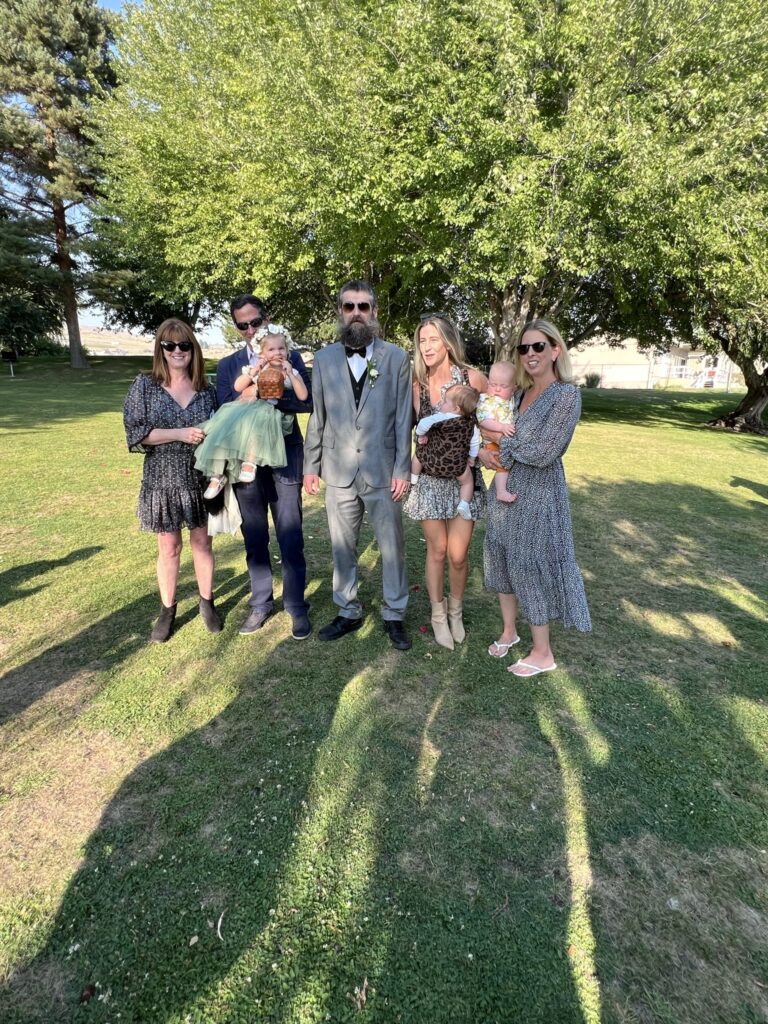 Broken Meatball Lasagna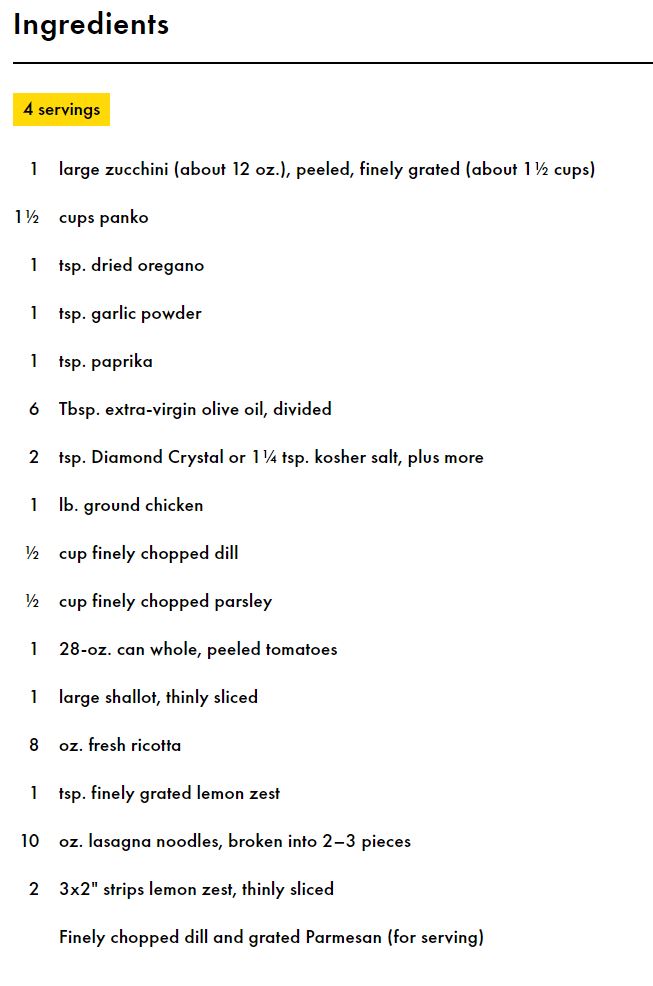 Broken Meatball Lasagna
Step 1 Using a sturdy wooden spoon or rubber spatula, vigorously stir 1 large zucchini (about 12 oz.), peeled, finely grated (about 1½ cups), 1½ cups panko, 1 tsp. dried oregano, 1 tsp. garlic powder, 1 tsp. paprika, 1 Tbsp. extra-virgin olive oil, and 2 tsp. Diamond Crystal or 1¼ tsp. kosher salt in a large bowl until combined and nearly paste-like. Add 1 lb. ground chicken, ½ cup finely chopped dill, and ½ cup finely chopped parsley and mix until fully incorporated (you don't need to worry about overmixing here; mixture will be soft).
Step 2 Heat 1 Tbsp. extra-virgin olive oil in a large Dutch oven or other heavy pot over medium-high. Using a #16 cookie scoop (about ¼ cup), portion out half of meat mixture (meatballs don't need to be perfectly round; rustic-looking is good) and add directly to pot. Cook, undisturbed, until well browned underneath, 5–8 minutes. Carefully turn meatballs over and cook until second side is golden brown, 5–8 minutes (it's okay if meatballs still look misshapen). Using a slotted spoon, transfer to a large plate. Pour 1 Tbsp. extra-virgin olive oil into pot and repeat process with remaining meat mixture.
Step 3 Return all meatballs to pot, then add one 28-oz. can whole, peeled tomatoes, lightly crushing with your hands as you go, 1 large shallot, thinly sliced, and remaining 3 Tbsp. extra-virgin olive oil; season with salt. Reduce heat to medium, cover pot, and cook meatballs and sauce, gently stirring occasionally (it's okay if meatballs start to fall apart), until sauce is slightly thickened, 15–20 minutes.
Step 4 Meanwhile, whisk together 8 oz. fresh ricotta, 1 tsp. finely grated lemon zest, and a large pinch of salt in small bowl until smooth; set lemony ricotta aside.
Step 5 Cook 10 oz. lasagna noodles, broken into 2–3 pieces, in large pot of boiling salted water, stirring occasionally, until just shy of al dente.
Step 6 Using tongs, drop noodles into pot with sauce and cook, stirring gently, until sauce coats pasta.
Step 7 Divide pasta among shallow bowls and spoon dollops of reserved lemony ricotta over each. Top with two 3×2″ strips lemon zest, thinly sliced, finely chopped dill, and grated Parmesan.