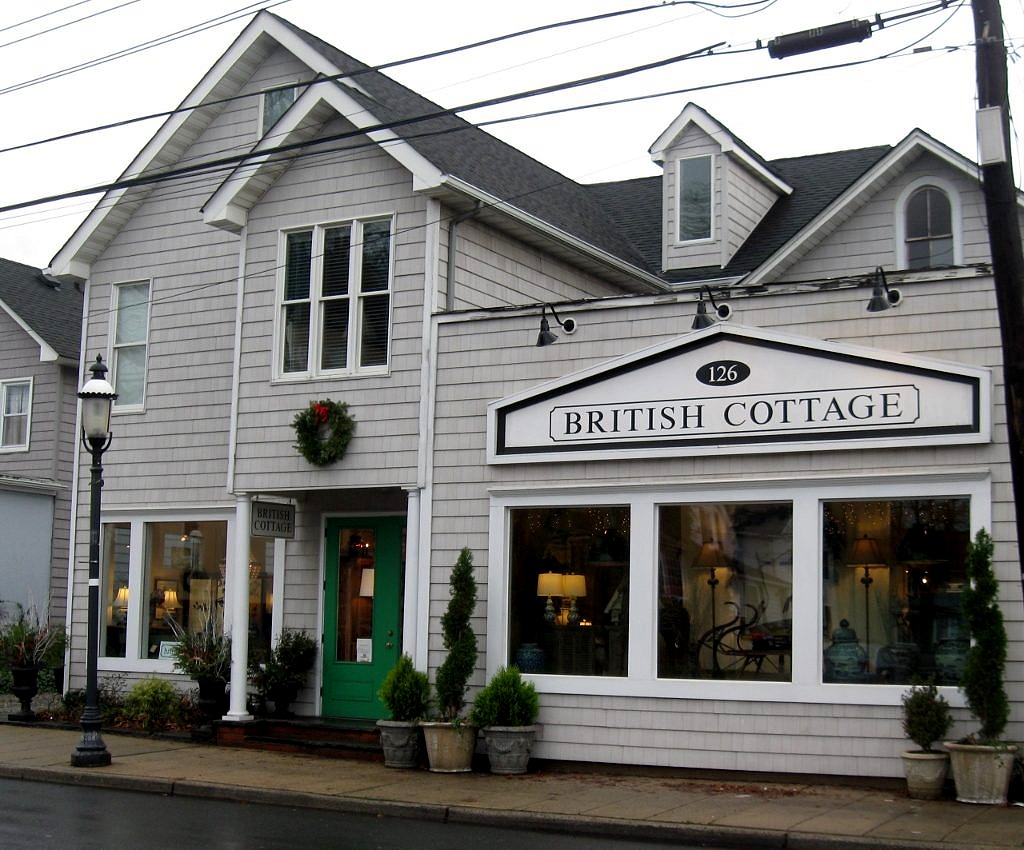 For a while Keith and I have been asking ourselves, "What is the future of retail?"  Last year 23 huge stores went bankrupt—everything from Abercrombie and Fitch to Toys R Us. That same year Wayfair, the internet retail giant grossed 3 billion  dollars!
When we opened British Cottage 32 years ago,  people would get in their cars and drive to Red Bank to shop. Now they pour themselves a glass of wine and get out their mobile devices.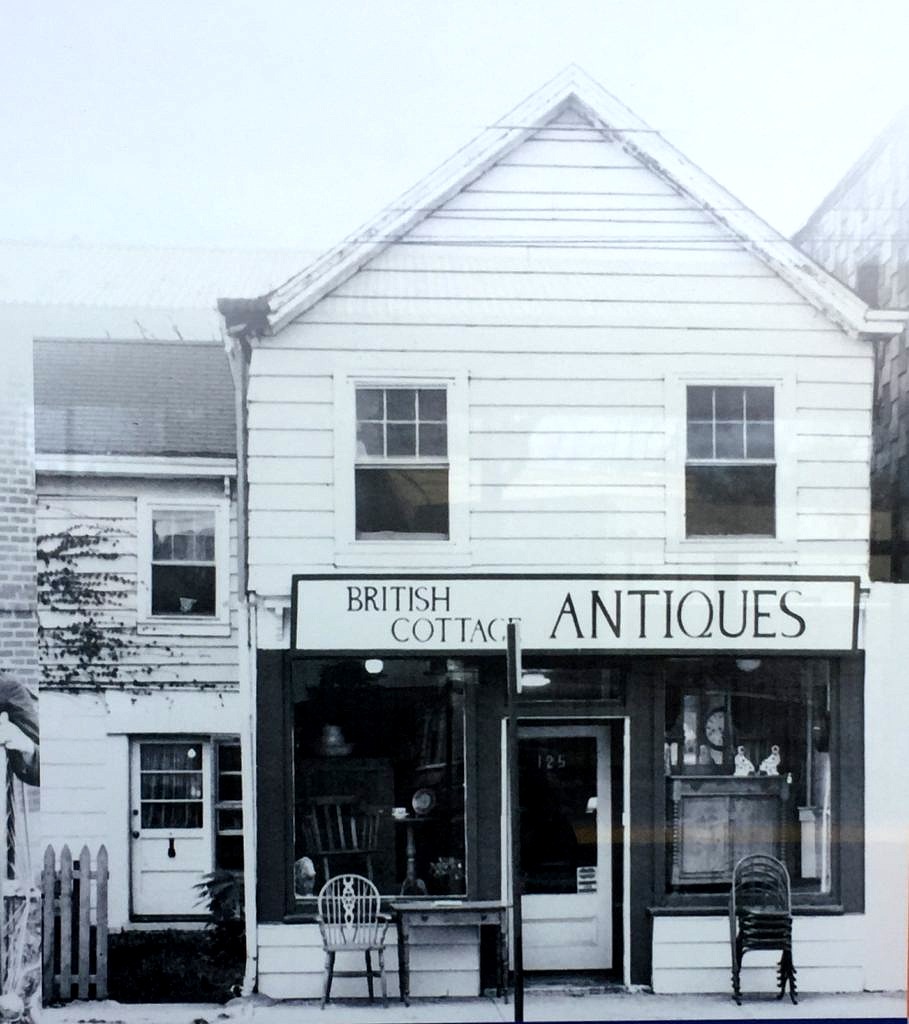 We thought long and hard about what we should do. We needed to figure out how, as a mom and pop, brick and mortar store, to stay competitive as we entered our fourth decade in business. In the end,  we decided to go for that tried and true antidote to aging–a face lift!
We spoke to our neighbor, architect Matt Cronin, and he designed a stunning new façade for our store, along with a new addition with more, and better display space. This way we can place products in actual room settings, and feature items like couches and chairs and artwork–things that really need to be seen or touched before buying–something you can't ever do on the internet.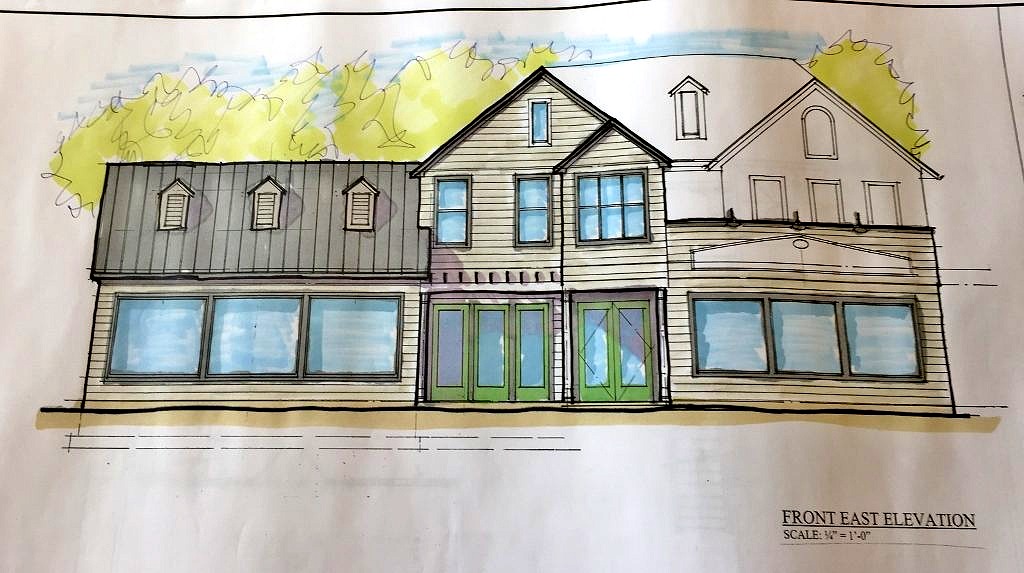 Of course nothing happens overnight, but on Monday our plans were approved by the Red Bank Planning Board. At the same time we got Mayor Menna's blessing; he said this is exactly the direction the powers that be want Shrewsbury Avenue to go.  Hopefully our customers agree!
But right now it is a cold, rainy March day and our new governor has declared a state of emergency in anticipation of heavy snowfall later.  However, there's still time to dash to the store and grab the ingredients for this simply satisfying, totally delicious one pot meal. Trust me you won't be sorry!
Read more about the British Cottage expansion on Red Bank Green:

Rishia Zimmern's Chicken With Shallots
(Courtesy of Sam Sifton of the New York Times)
INGREDIENTS
8

 

bone-in chicken thighs

2

 

tablespoons flour

1

 

tablespoon kosher salt

1

 

tablespoon ground black pepper

2

 

tablespoons unsalted butter

12 to 15

 

whole medium shallots, peeled

2

 

cups white wine

2

 

tablespoons Dijon mustard

2

 

sprigs tarragon

2

 

cups cherry tomatoes, cut in half.
PREPARATION
Rinse chicken thighs in water, and pat them very dry with paper towels. Sprinkle over them the flour, salt and pepper.
Melt the butter in a large, heavy-bottomed pot or skillet set over medium-high heat. When the butter foams, cook the chicken, in batches if necessary, until well browned and crisp on all sides. Set aside.
Add the whole shallots to the pot and sauté them in the butter and chicken fat until they begin to soften and caramelize, approximately 10 to 12 minutes. Add the wine to deglaze the pot, stir with a large spoon, then add the mustard and tarragon, then the chicken thighs. Cover the pot, turn the heat to low and simmer for 30 minutes.
Remove the lid, and allow the sauce to reduce and thicken, 15 to 20 minutes.
Add the cherry tomatoes to the pot, stir lightly to combine and serve immediately.
I like to serve this over egg noodles; Sam recommends crusty bread to sop up the sauce–you couldn't go wrong doing both.