Chicken Thighs With Tomatoes and Feta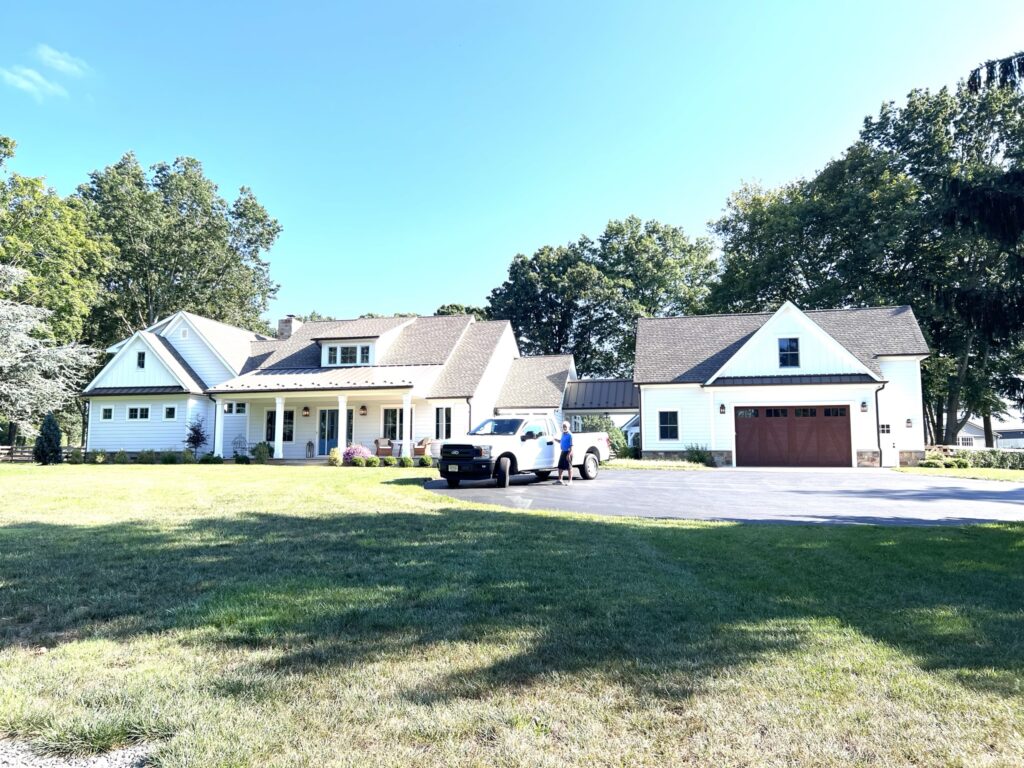 Just before I was born (sixty-plus years ago) my parents moved to Rumson. They'd met at the University of Rhode Island and moved to North Jersey where there was a family business to support their ever-increasing brood. By the time I came along (number three) they were done with apartment living, and because they loved all things involving beaches and boating, they followed the newly built Garden State Parkway fifty miles south to the Rumson peninsula which was, if not the actual start of the Jersey Shore, pretty darn close.
While we were definitely water babies (three more followed moi) it always made sense to me growing up that New Jersey was known as the Garden State. Everything west of us was farming–from the next town over, across the whole of Monmouth County, straight through the rest of the state all the way to Pennsylvania.
But in the ensuing years, hundreds of those farms were turned into malls, Monmouth and Freehold, shopping centers, The Grove, townhomes, (that's what happened to Sickles Farm), plus huge communities designed for senior living. And houses, thousands of houses were built, from modest capes to those dreadful McMansions–to accommodate the soaring population.
Which is a long-winded way of saying it was refreshing to visit a newly built home in Colts Neck on twenty-plus acres of farmland that was staying a farm. The house on the property had seen better days so it made more sense to build anew rather than attempt a renovation. While I hesitate to use the term modern farmhouse here because in these days of HGTV-inspired decor it has been over-used and abused, this house is most certainly a functional and aesthetically pleasing home on a farm that is modern in outlook whilst happily employing elements that smartly reference its farming vernacular.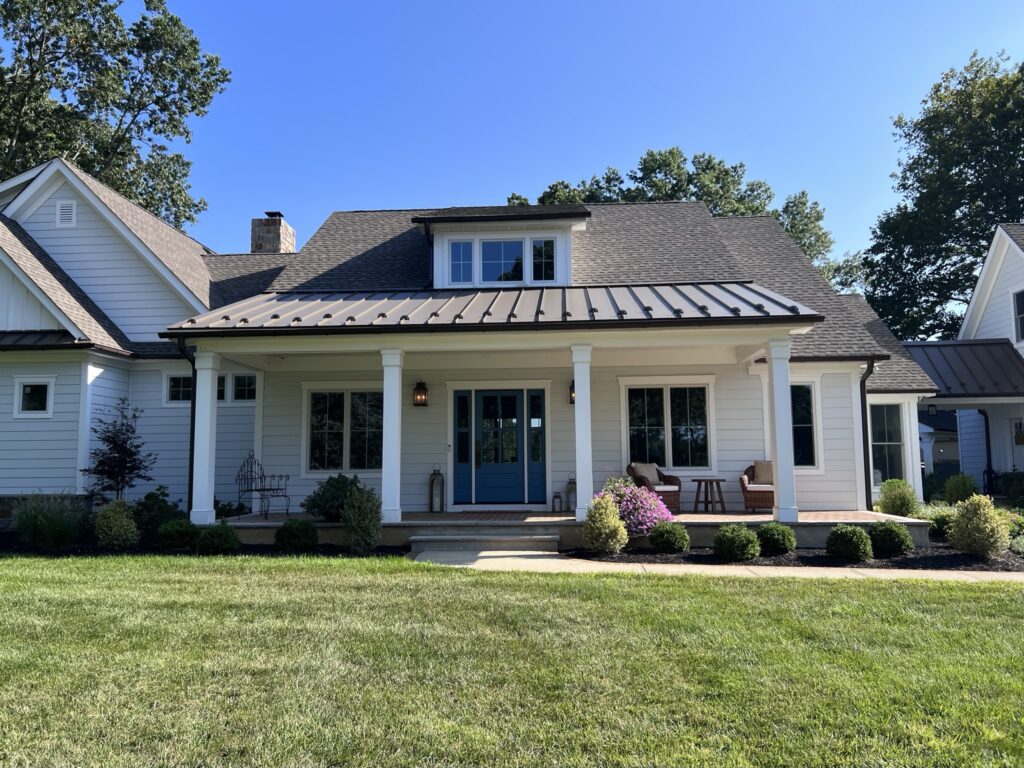 It's set back from the road with a long driveway and a great lawn flanked by huge trees that must be hundreds of years old.  While the house itself is not massive, it sits squarely on the property, long and low, with attached buildings and detached barns like multiple wings spreading hither and yon. And best of all, it has one of my favorite things, a welcoming front porch. 
I could have stayed there all afternoon chewing the breeze while watching the grass grow but I was on a mission. It was time to check out how the bits and bobs, the furniture and accessories the new owner with her daughter as wingman had purchased over the last year or two fit into their new home. Straight away, for the win, I loved how this antique pine cabinet looked like it was made for this nook in the welcoming foyer.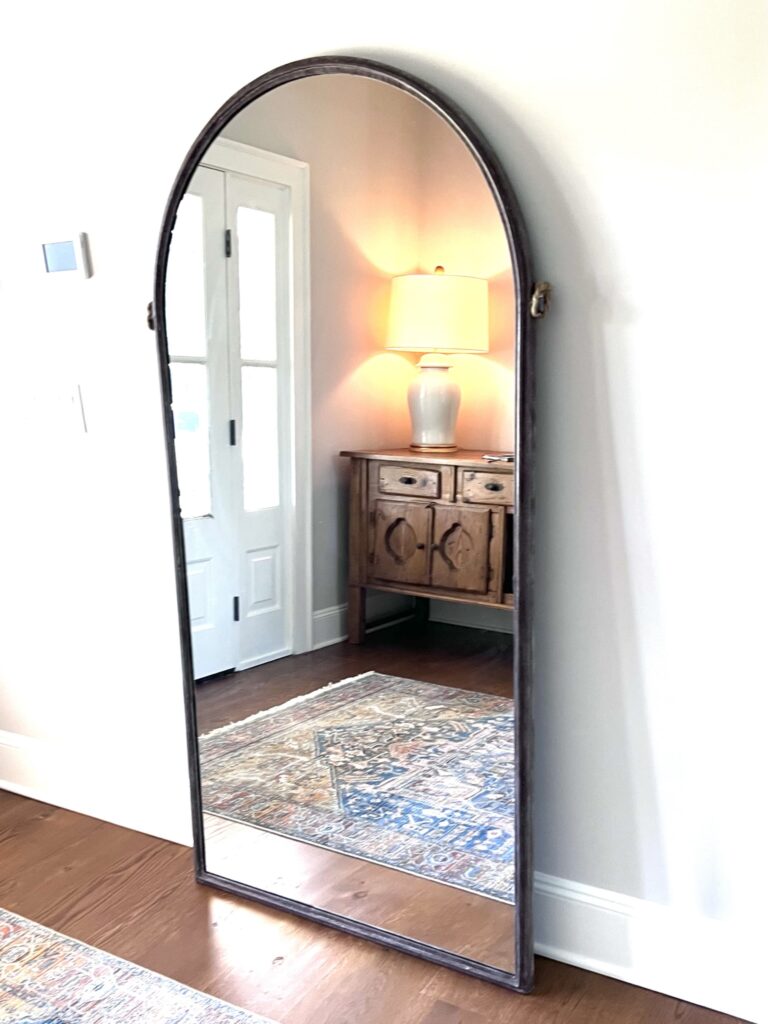 Next thing you know you're in the great room which runs from one end of the house to the other and encompasses the kitchen, dining, and living areas. Usually, I write a lot in my blogs but in this case, I think the pictures really tell the story best. Note the shaker-style simplicity of the space punctuated by massive wooden beams with their barn-like appeal, the texture, and grandeur of the massive stone fireplace, the centrally located gathering table, and the open plan kitchen.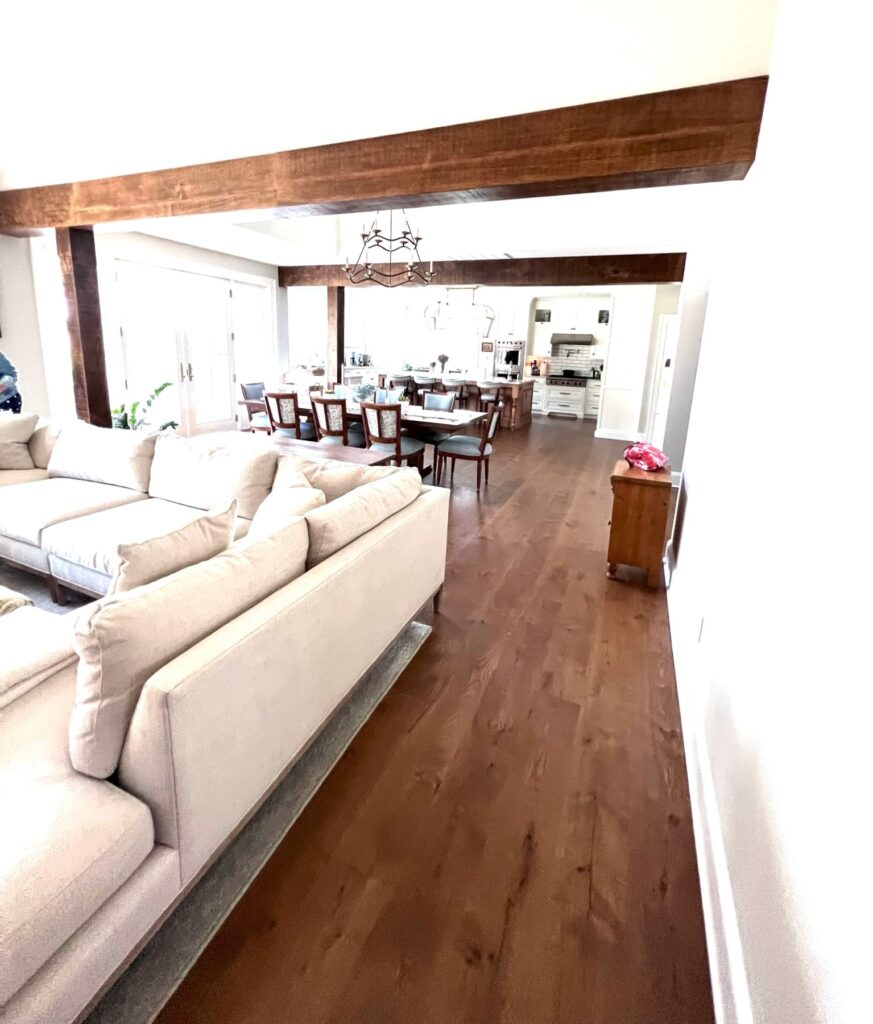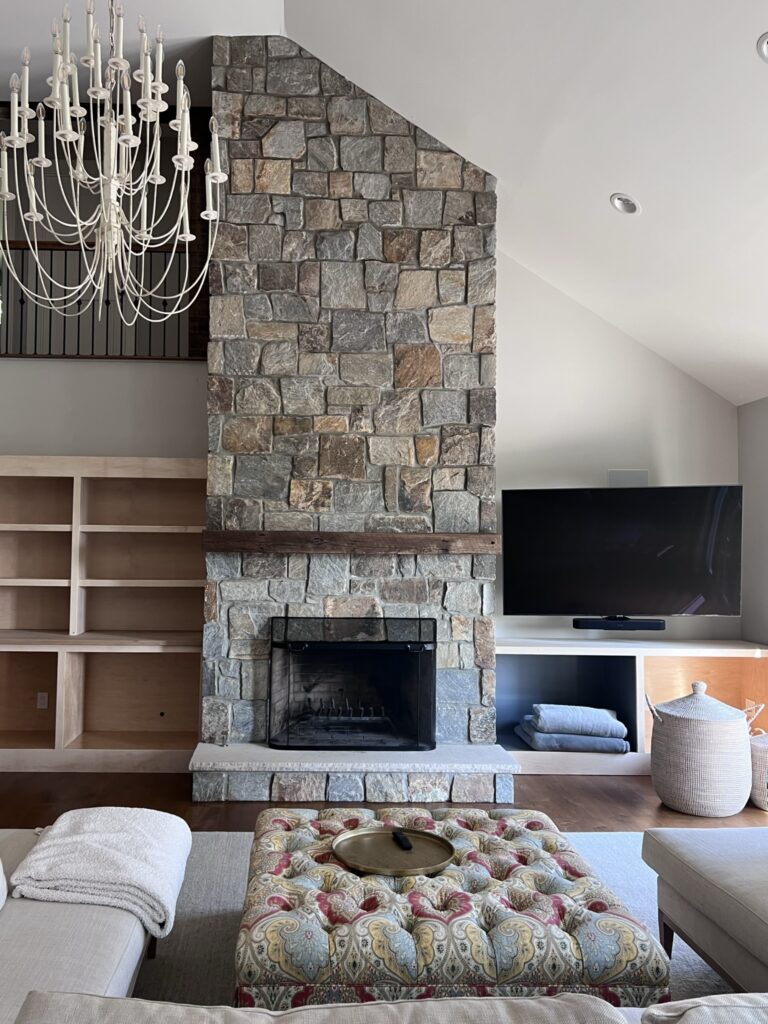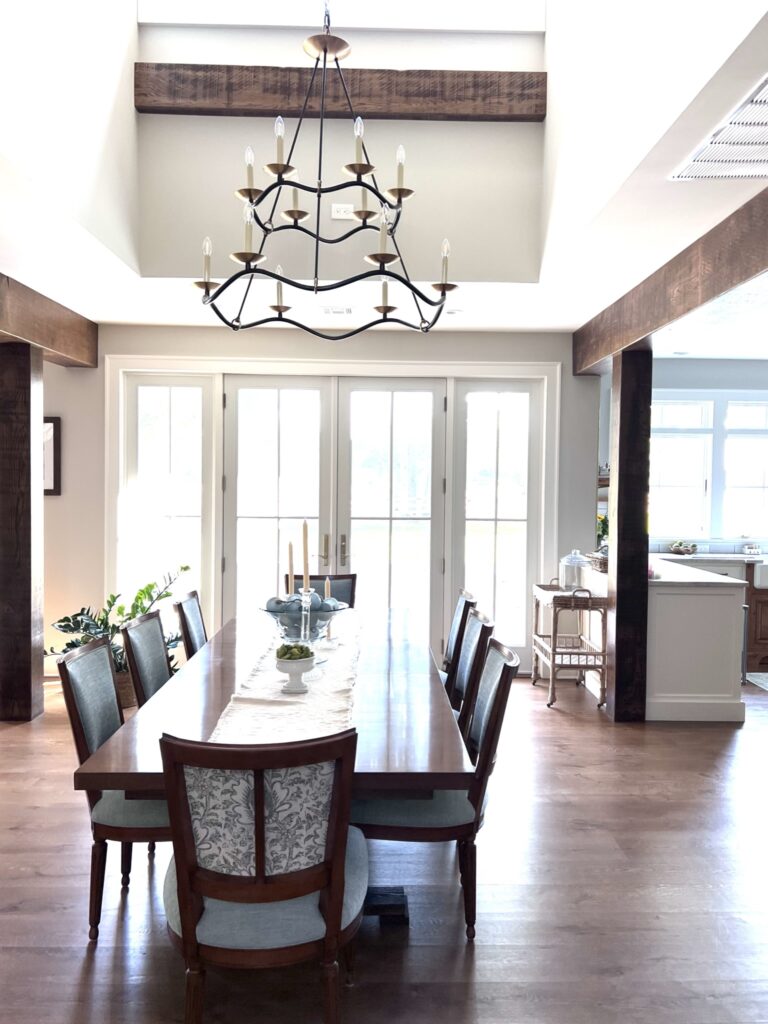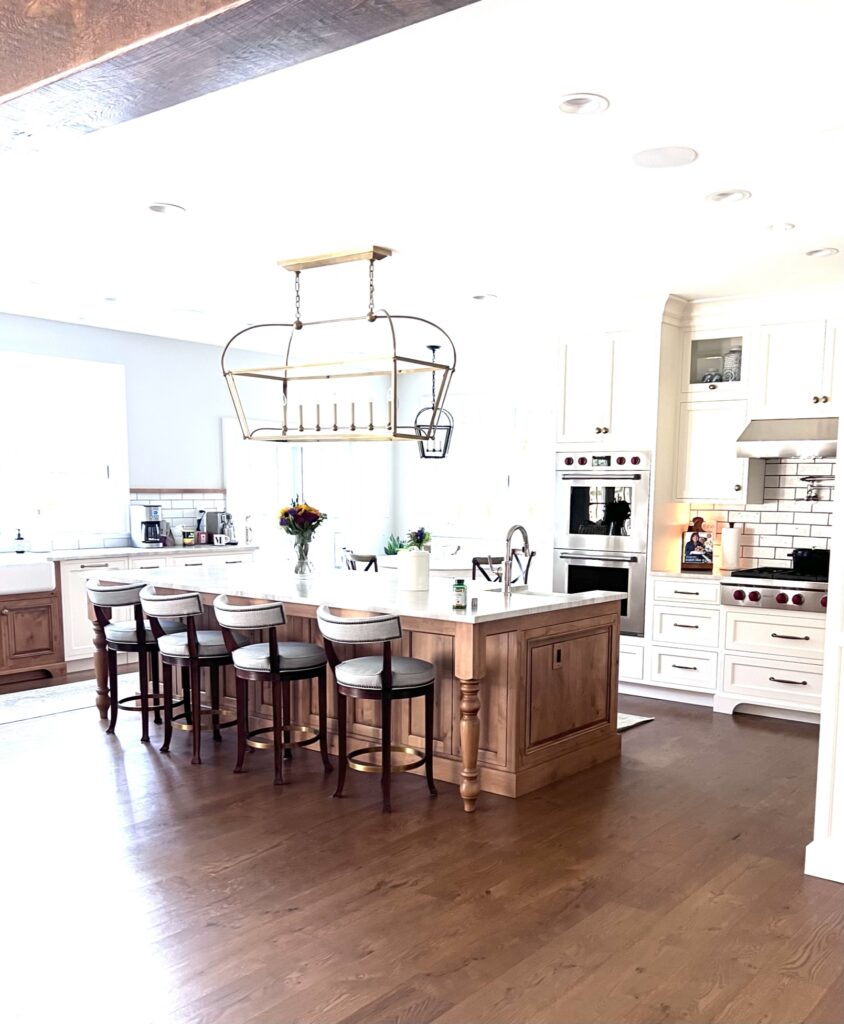 That kitchen features custom-made cabinetry by Town and Country (located just blocks from our store) and not only looks terrific but works well for a family that loves to cook. The large wooden island topped with Taj Mahal quartzite — a beautiful natural stone–sits center stage under a large chandelier in an antique brass finish that matches the hardware on the cabinets. (For even more details check out this article in DesignNJ magazine).
It is a good rule of thumb that no matter how big your island might be it is always nice to have a kitchen table nearby. (Table under the tv and chairs are from British Cottage).
Another room I really loved was the primary bedroom. I mean just because you live on a farm doesn't mean you can't have a little sophistication and elegance does it? This fabulous bed by Century Furniture (via yours truly) sets the stage for a stunning retreat–and note how great the lavender tones look with that grey paint on the walls.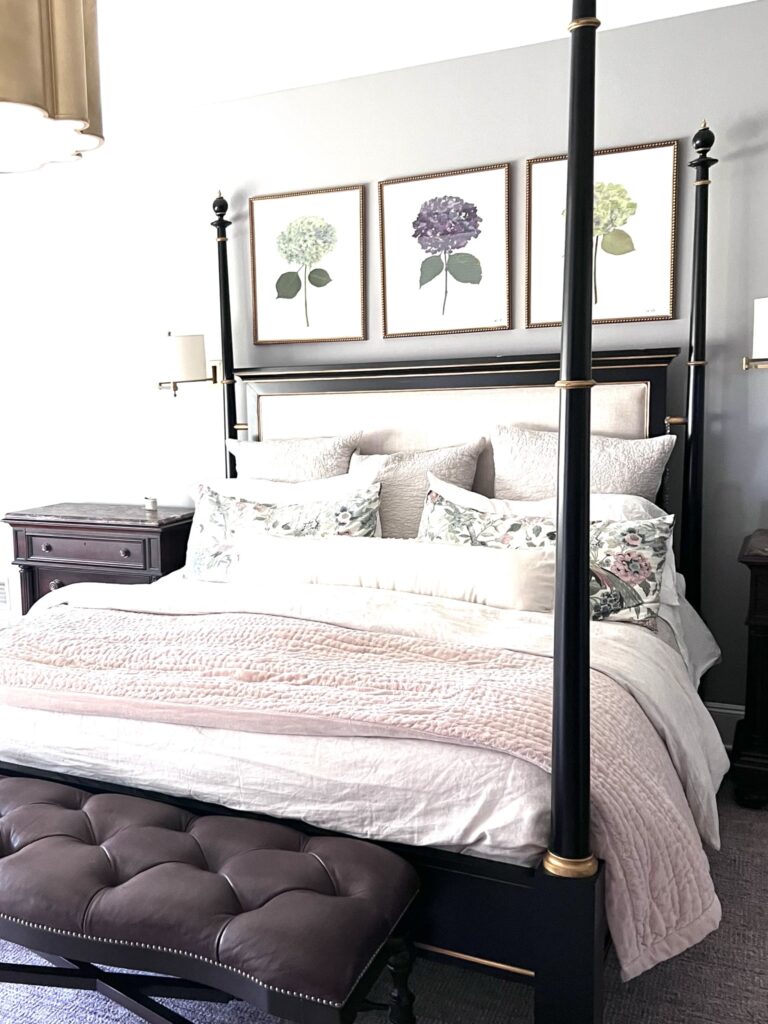 A little more casual, but no less cool is this bedroom with our classic British Cottage pine bed.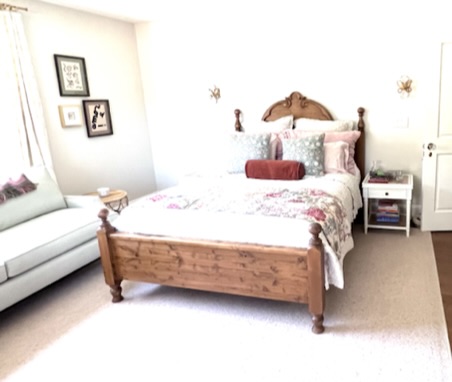 And when partnered with an oversized antique pine chest of drawers and a streamlined sofa by Century, it makes it feel like a studio apartment sort of– the perfect hang-out space.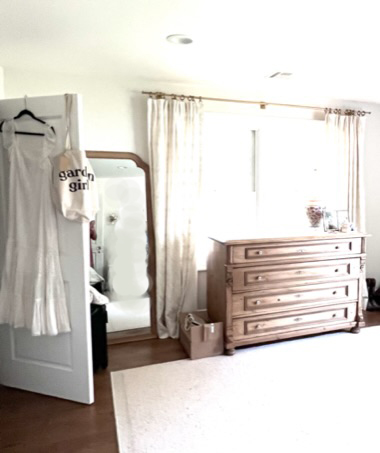 There are also tons of fun nooks and crannies in the house. Like this sunny spot in the mud room where a small bench from British Cottage is the perfect perch for changing out of muddy boots–or window gazing.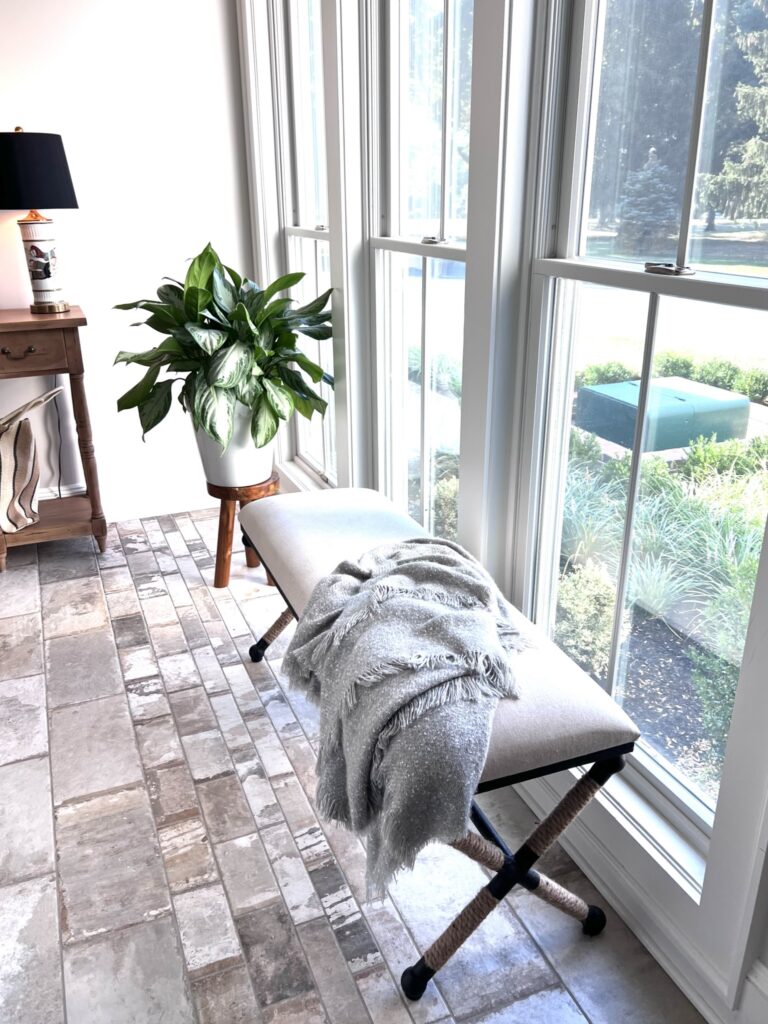 And I can't not mention the guest suite over the mostly detached garage, which features a loveseat from Century (and British Cottage) along with our reclaimed pine coffee table.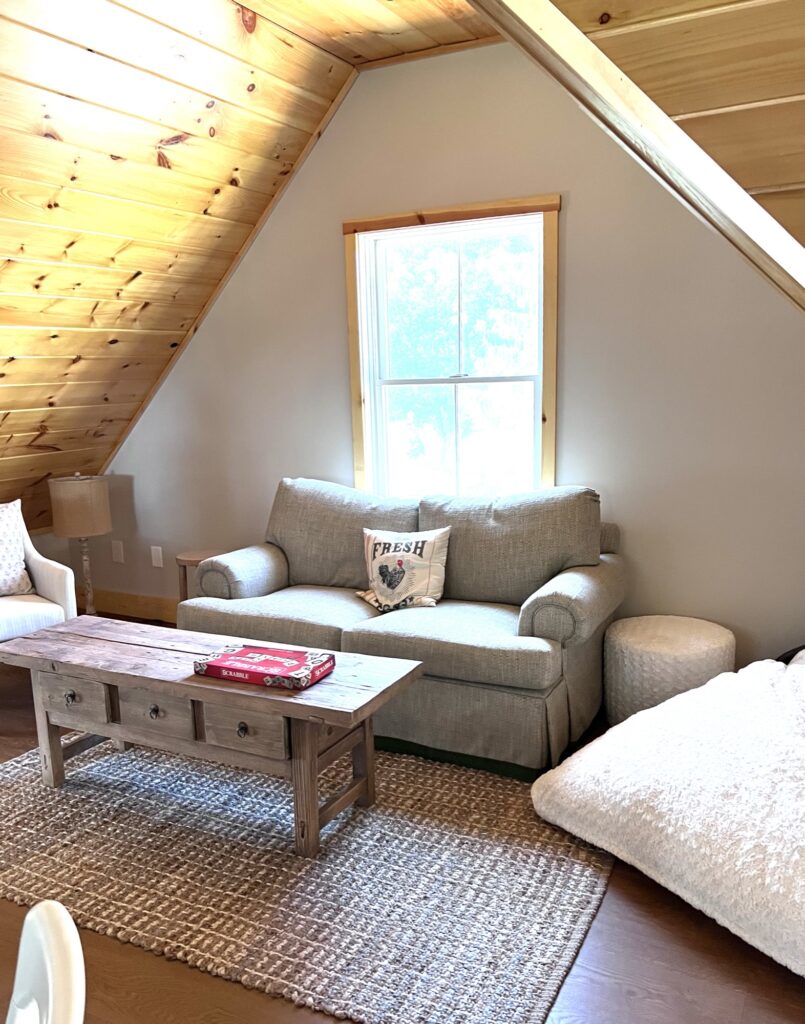 Perhaps my favorite thing up there is the Smeg refrigerator which I can't take any credit for but I love how it looks and really want one of my own someday.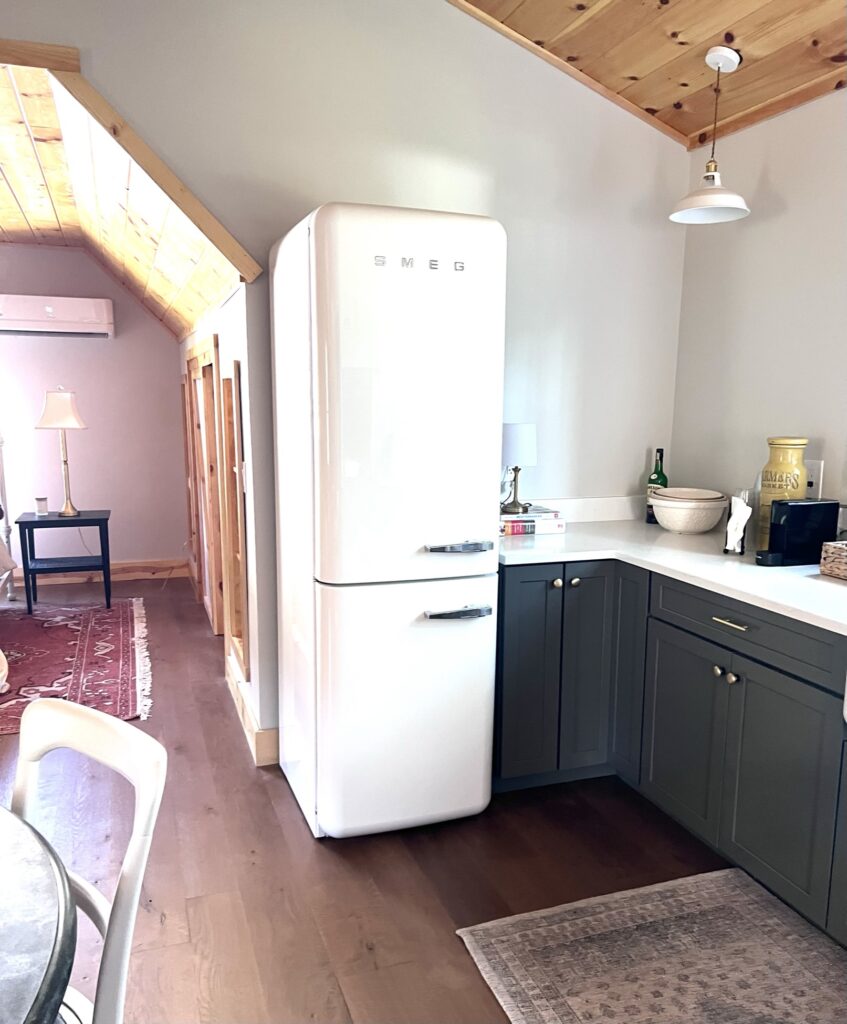 But it is growing late. And I plan to go home now and make this dish the homeowners (did I say they were fabulous cooks?) shared with me. They really like it with shrimp too but I think I'll start with chicken. The weather has finally cooled down–we're actually on our fourth day of rain–and this one-skillet recipe looks like just the thing to take the chill off. Brrrr!
Chicken Thighs With Tomatoes and Feta – Epicurious