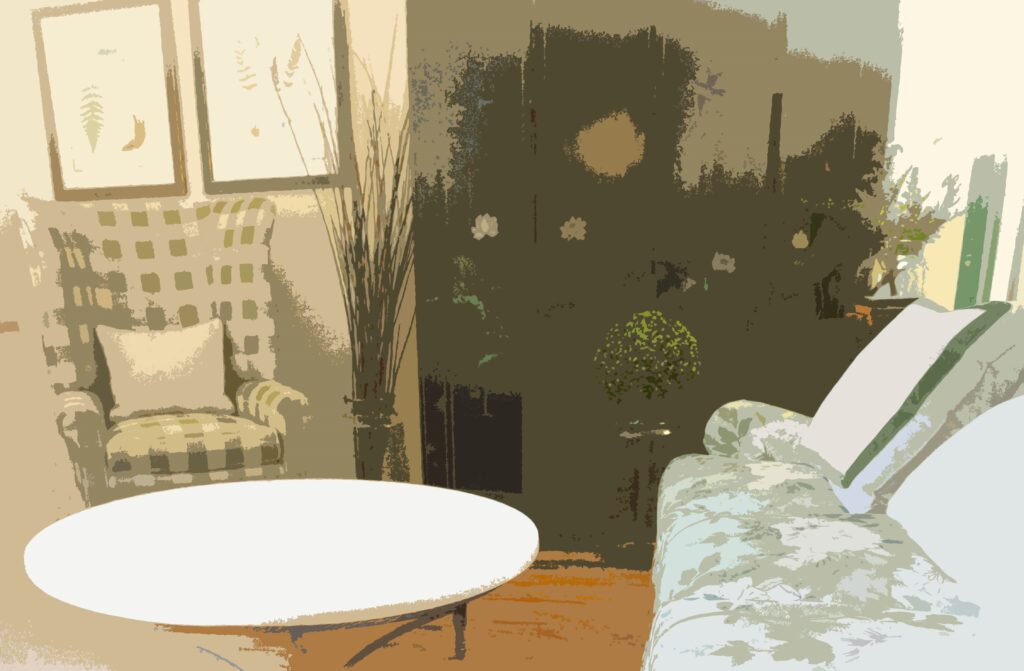 As many of you know for years and years, decades in fact, Keith and I only sold antiques we imported from Europe. But eventually we ventured into the world of normal, regular, new ? furniture. I am not sure what the word is exactly, but over time we transitioned into an all around, home furnishings store.
It helped that we happened upon Hickory White, the designer upholstery division of the mighty Sherrill Furniture Company and Al Melchiano, an old school won't take any nonsense furniture rep who convinced us that it just made sense to add some sofas and armchairs to our mix.
It was in their showroom that we happened upon a whole collection designed by Jim and Phoebe Howard, Mr. & Mrs. Howard for Sherrill Furniture that was totally gorgeous. But getting the line meant a large purchase, and we did not have the funds at that time.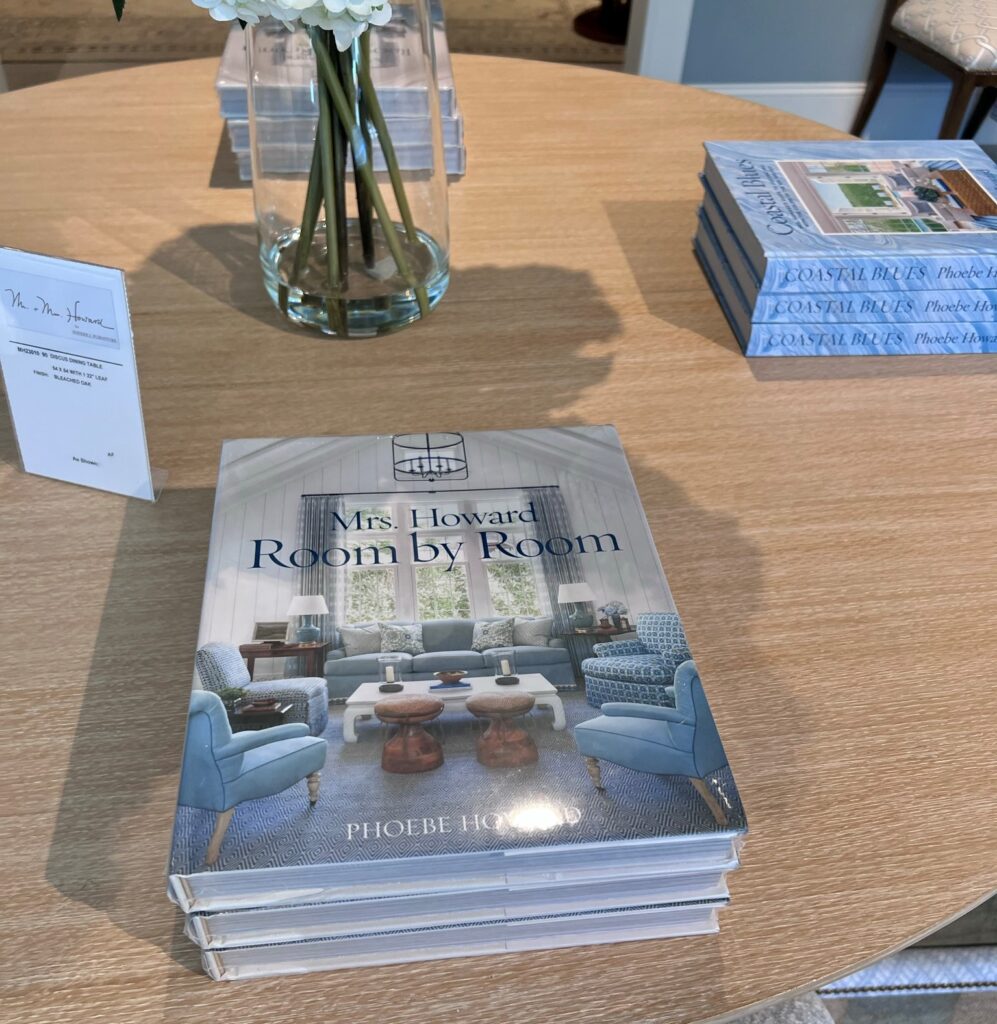 Anyway this year we finally bought in and could not be happier. Probably, if you are at all design savvy you've come across Phoebe Howard before–she's been featured in all the major design magazines as well as authored a number of books relaying her design strategies. In a nutshell she offers a blend of traditional and current, adores saturated color, especially shades of blue and is not afraid to lean into her feminine side. I love this bedroom!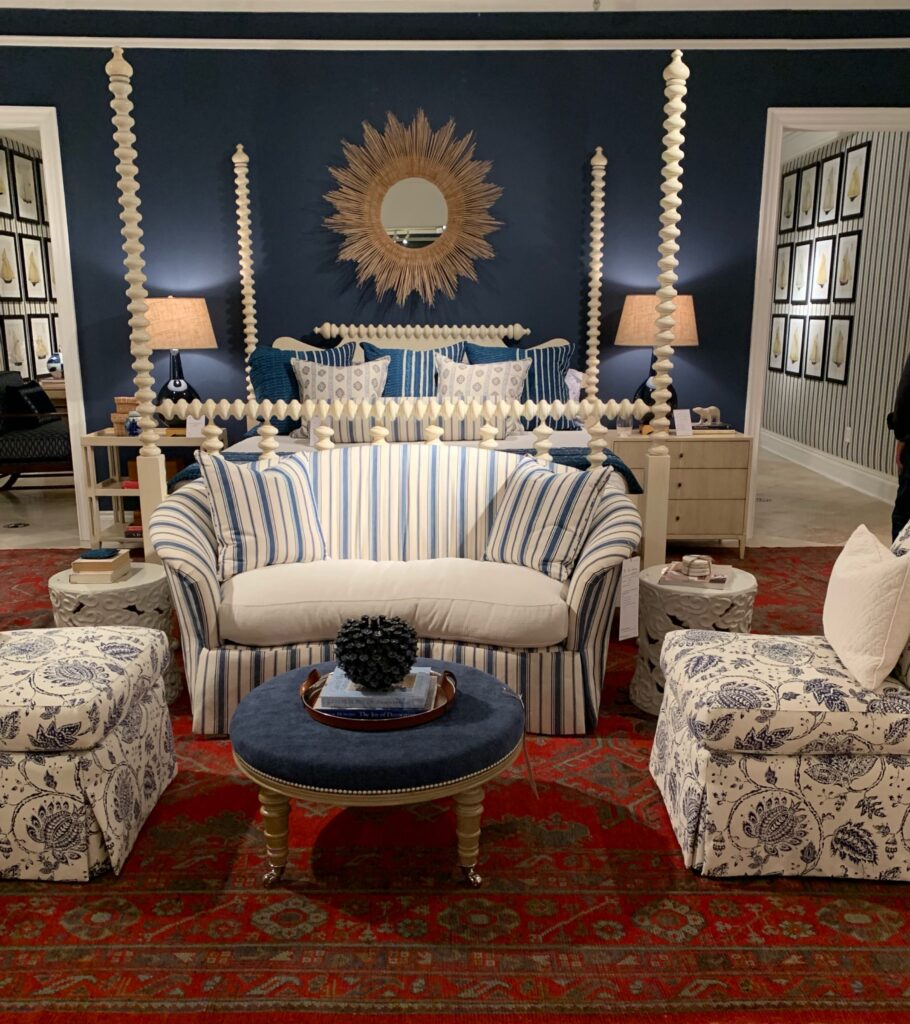 So if you are a fan come to the store and see for yourself. We basically bought this whole room in the photo below and many of the key pieces are still here.  And note nary a bit of blue, which is a bit of a change for us–but how can you not love how fresh and polished everything looks? It is easy being green!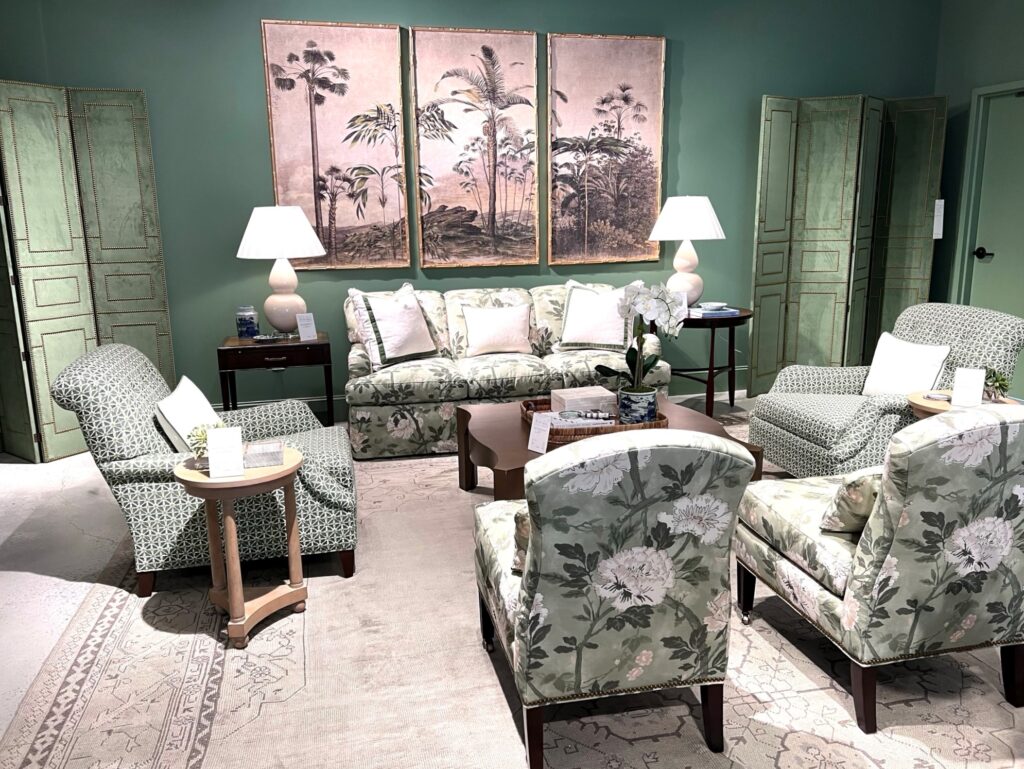 Meanwhile Father's Day is coming up and I'll be doing the cooking. We're not eating much red meat these days so I think we'll go with a classic menu that everyone loves–Barbecued Chicken, homemade potato salad, and cole slaw. Maybe I'll even bake an apple pie!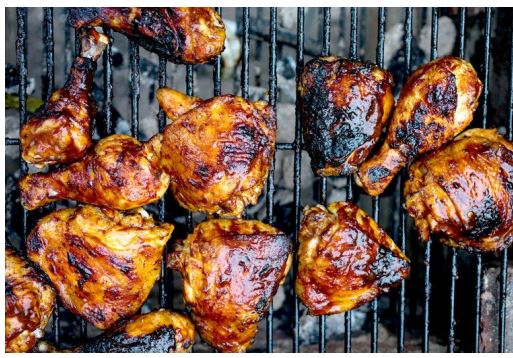 Easy Barbecued Chicken
2/3 cup ketchup
1/4 cup red vinegar
¼ cup maple syrup
2 tablespoons soy sauce
1 teaspoon freshly cracked black pepper
1/4 teaspoon cayenne pepper
Put in a sauce pan and simmer over medium heat for 5 minutes.
This is seriously easy and very, very tasty. You don't need to make your own barbecue sauce–but it does taste better if you do. Like it spicy? Add some more. Bourbon flavored? Go for it. I tend to use chicken thighs and legs but breasts work–just pay attention so they don't dry out.
Put the chicken skin-side down on a rimmed baking sheet. Pour half the barbecue sauce over the chicken and cover with foil. Bake about 25 minutes in a 400 degree oven. Remove the foil and turn the chicken skin-side up, add remaining barbecue sauce and bake until golden and browned in spots, about 25 minutes more.
If you want a bit more char, you can always toss the chicken on the grill or give it a turn under your broiler. But you need to keep an eye on it because a little char goes a long way.
Serve with potato salad, fresh cole slaw and a local IPA and trust me, someone will be having a Happy Father's Day!