Redirect to Parker's Fish And Chips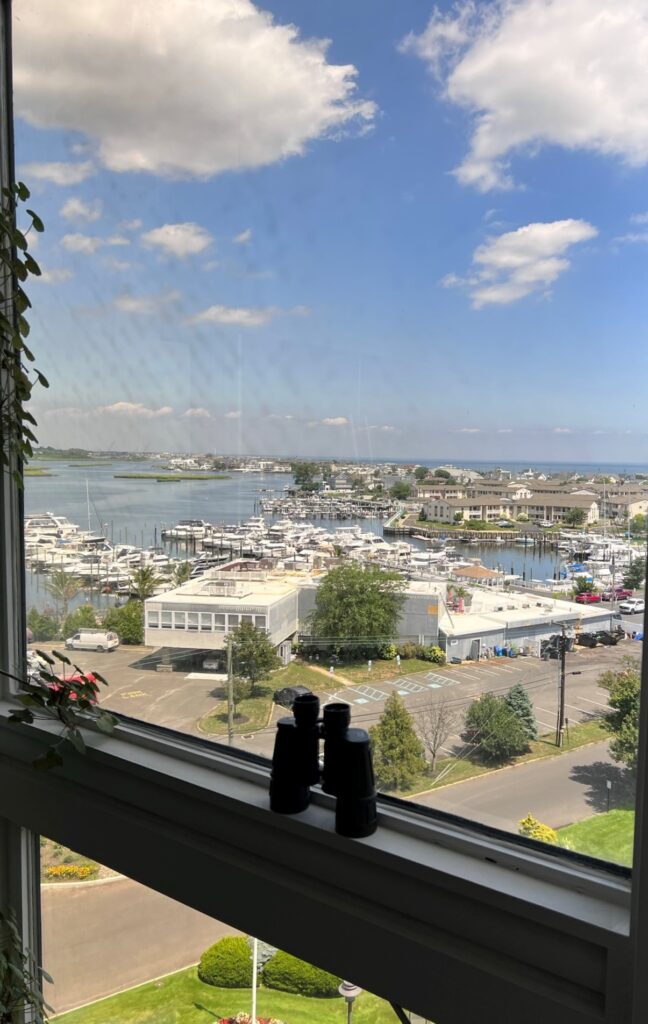 Unlike the infamous Cat in the Hat, I wasn't frustrated because it was too wet and cold to go out and play–it was just too darn hot to even think about making a move out of the A/C. The beach was baking, the pool jammed with little kids and my garden felt like a steam bath.
Fortunately I have friends in cool places, like The Channel Club Tower, the chic-esque high rise in the exclusive waterfront community of Monmouth Beach, so off I tootled. On the northeast corner of the eighth floor, my friends, empty nesters, had landed themselves an aerie with incomparable views atop luxurious accoutrements–valet parking, heated pool, state of the art gym facilities and meticulously landscaped grounds.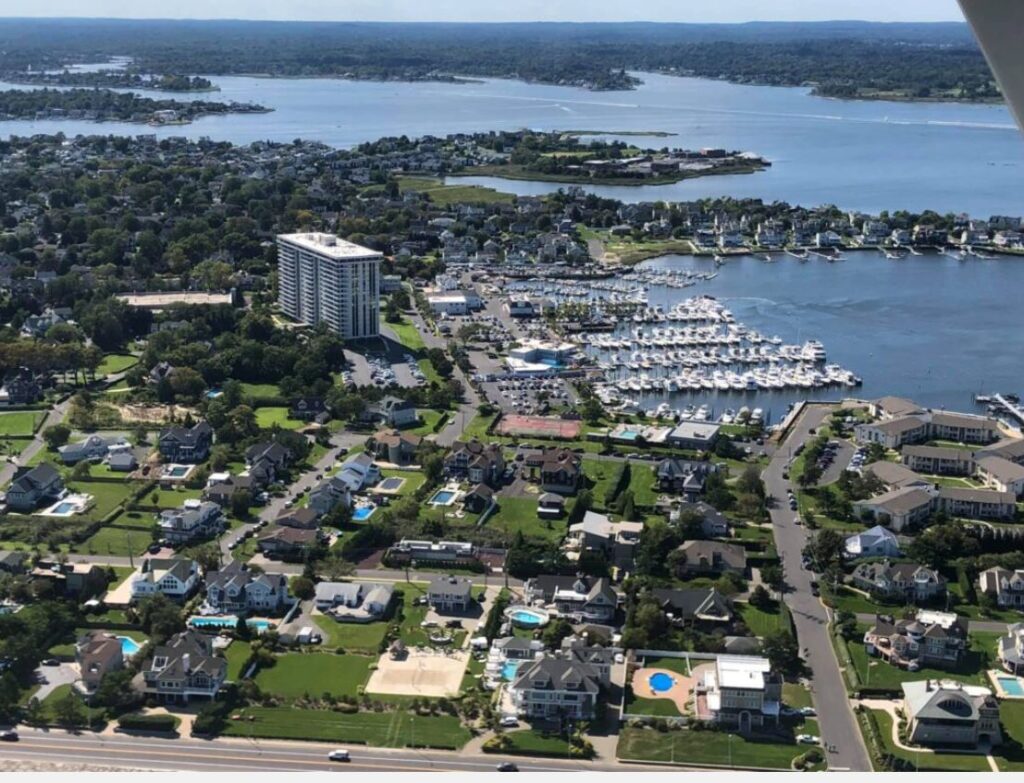 Although they are renters, they are renters with sensibilities so it was a bit of a shock to move into a big white box in the sky–a far cry from their Colts Neck spread with its lush landscaping , wrap around porches and rooms galore, but hey sometimes you just gotta move on down the road or in this case–across the river.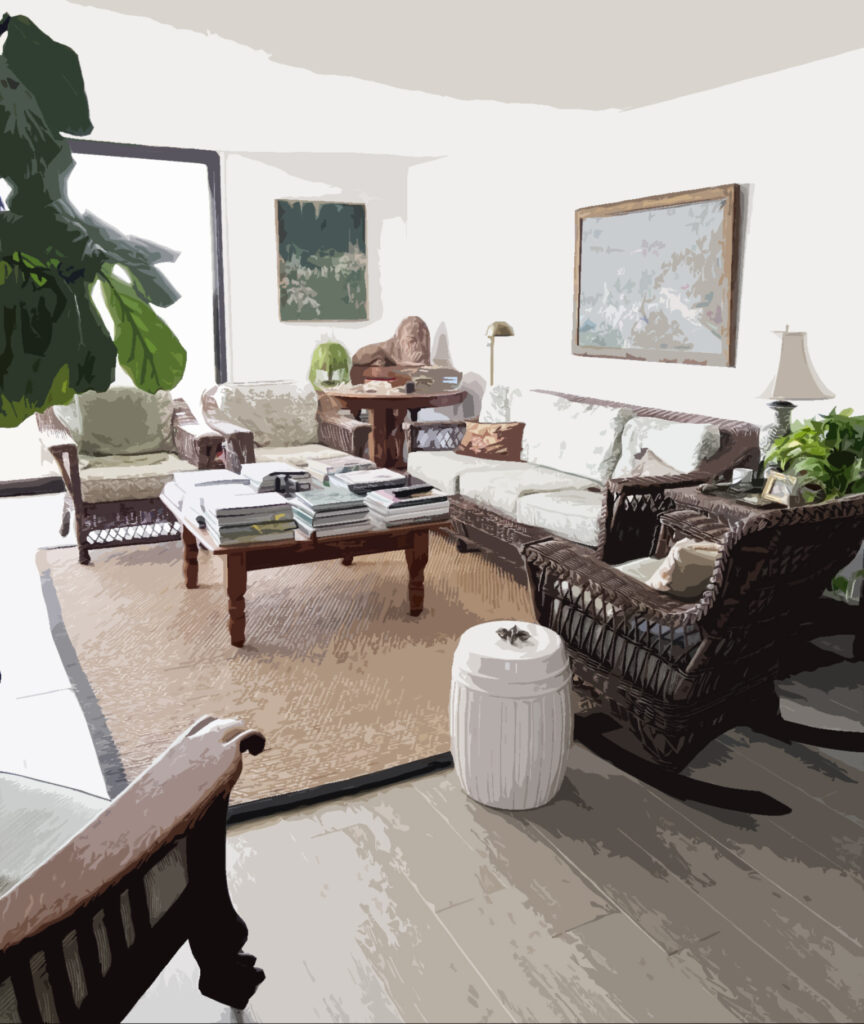 The floors throughout their new digs are in an engineered neutral hardwood that they left mostly bare, and they furnished with bits and bobs from their Colts Neck manse that give the space a Sister Parrish oh my gosh are we at the island house in Maine aura. (Full disclosure there is another house fully furnished Downeast but that is for another blog).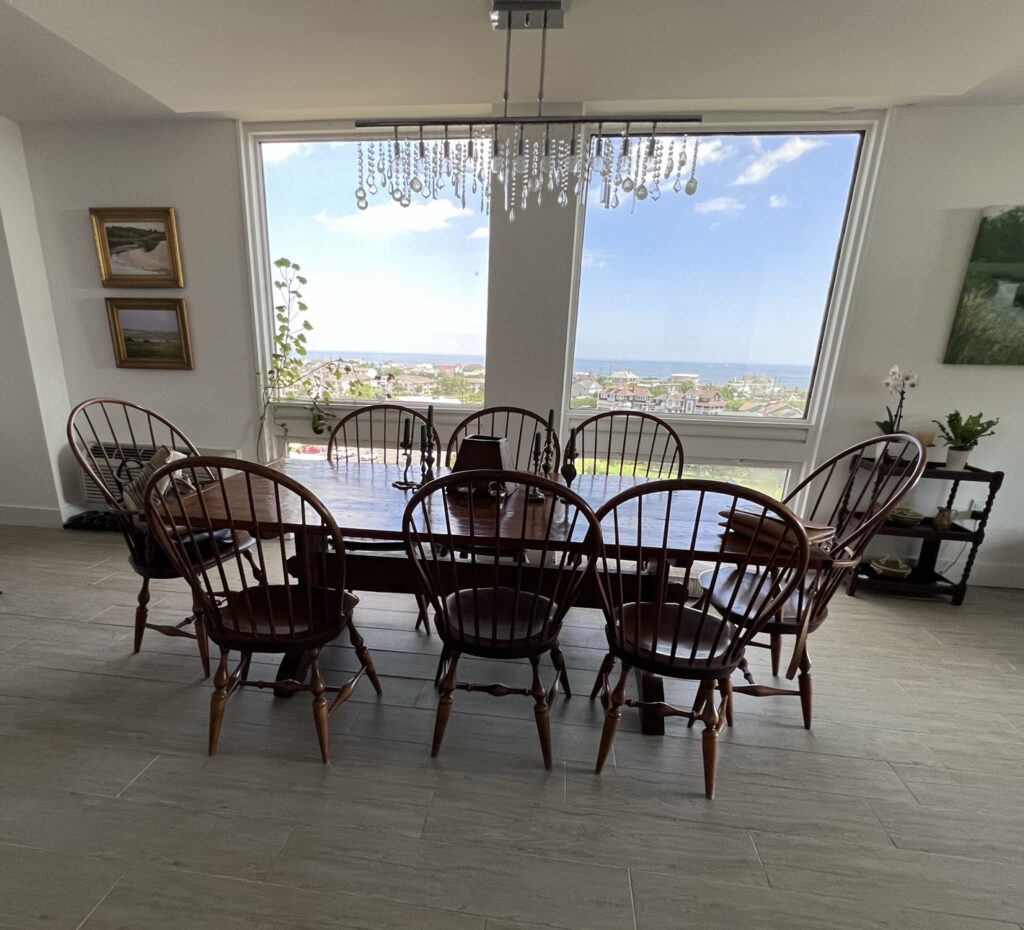 Although this was clearly a downsize there is still ample room for their looks antique but made of antique wood 96″ farmhouse table and 8 gorgeous Windsor chairs from West Barnstable Tables on the Cape.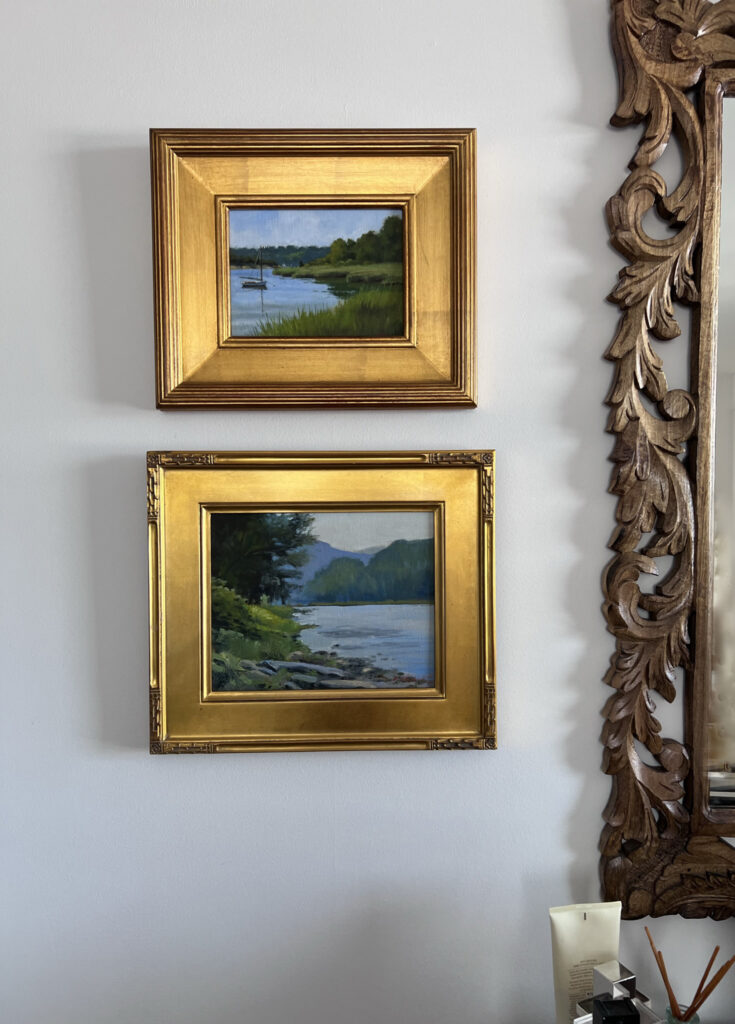 And you know how they say every picture tells a story? Well there is no shortage of raconteurs  here, each wall has something delightful to say.  Garage sale finds cavort with listed artists to make an engaging mix.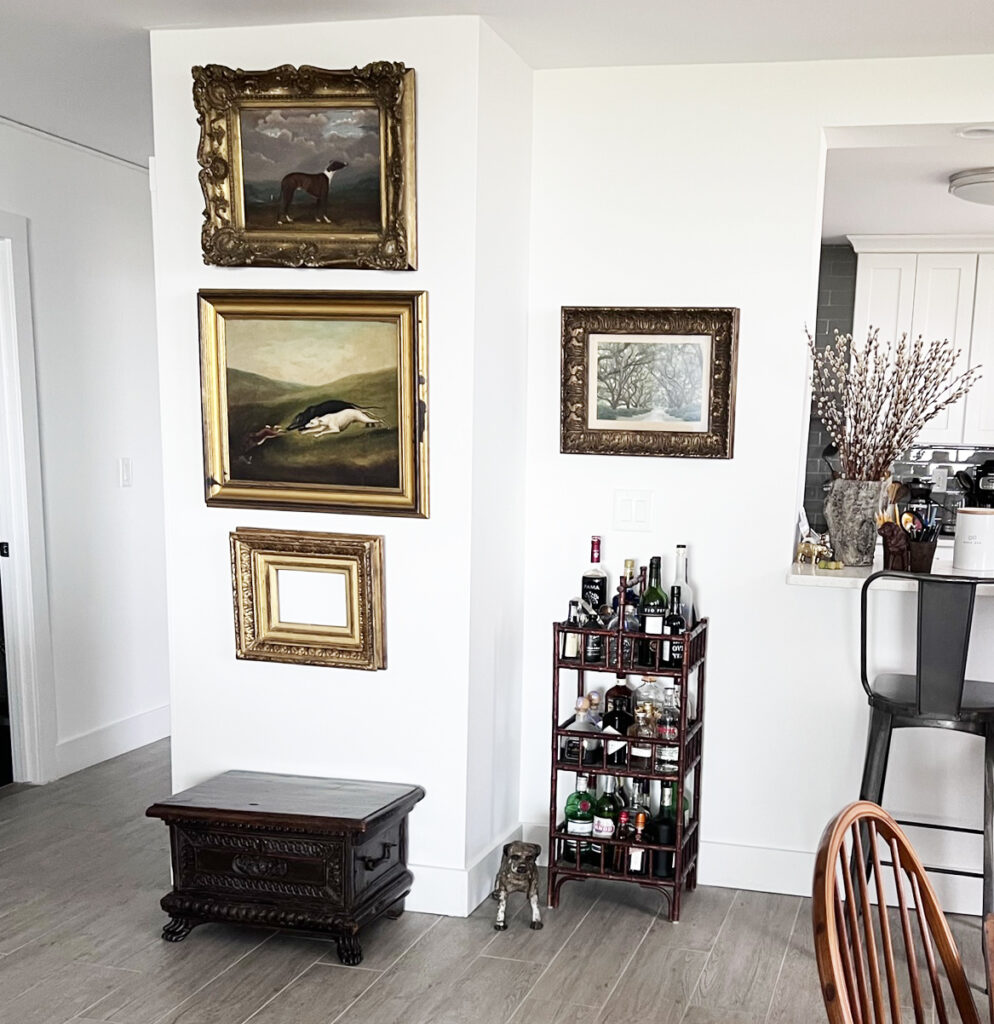 But what does British Cottage have to do with all this? Well, there is the table in the foyer and then this robust chest of drawers from our factory in Hungary. Along with the blue and white ginger jars, a classic way to accessorize just about anything for the last 4 or 5 centuries at least, and look another wall is won. And that shell on the pedestal? Oh my!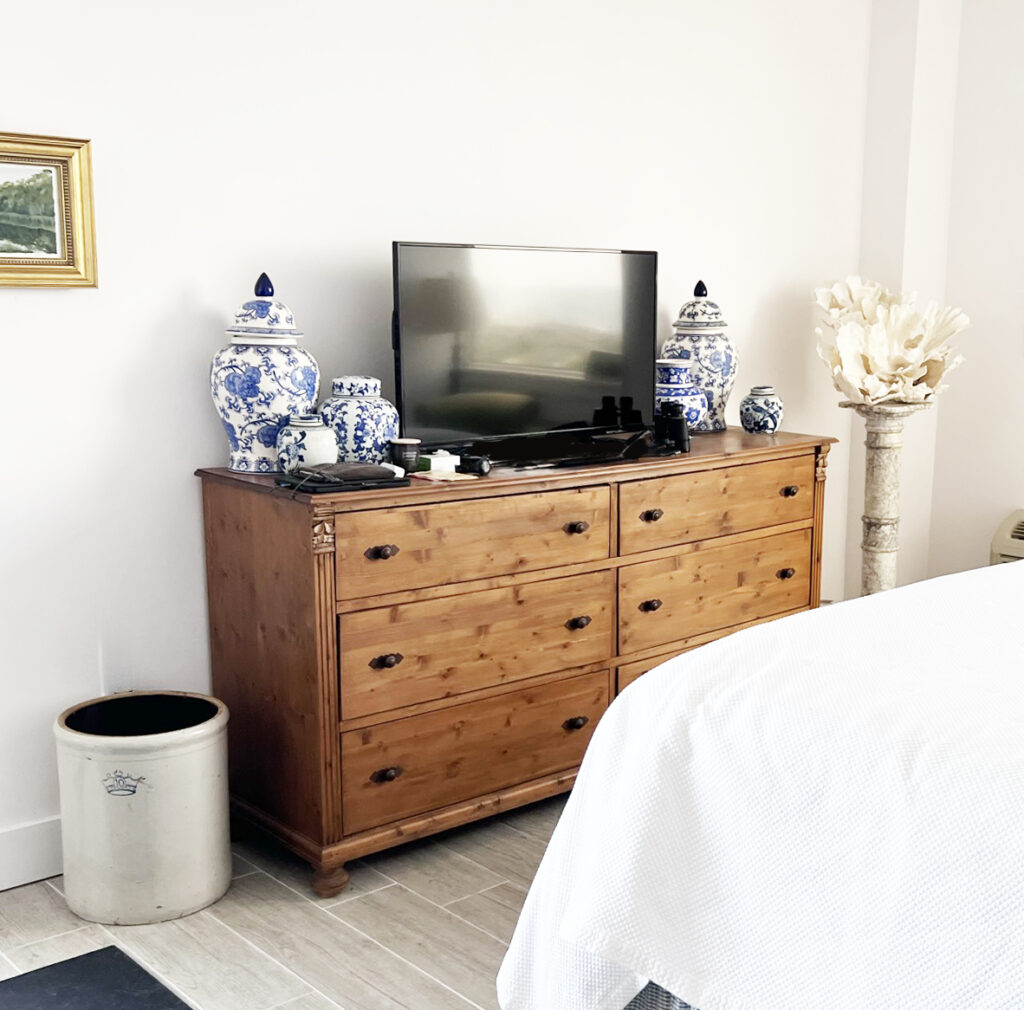 Mostly it's fun to know someone who loves stuff as much as I do. In this minimalist moment in interior design, when people own neither hutches nor breakfronts, bookcases or credenzas, it's awesome to see someone else care about the art of antiquing and the joys of tablescaping. I mean take a look at this grouping. Love it. Love it. Love it.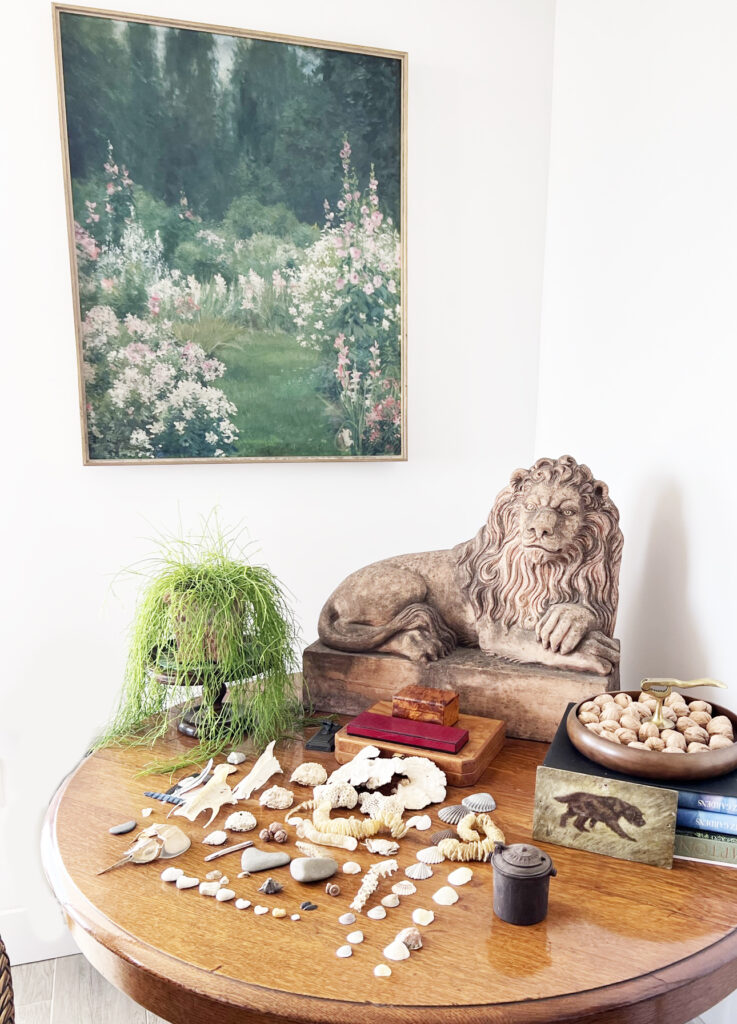 And what about this carefully curated vignette in the kitchen? In anyone else's home this is where the coffee maker would sit.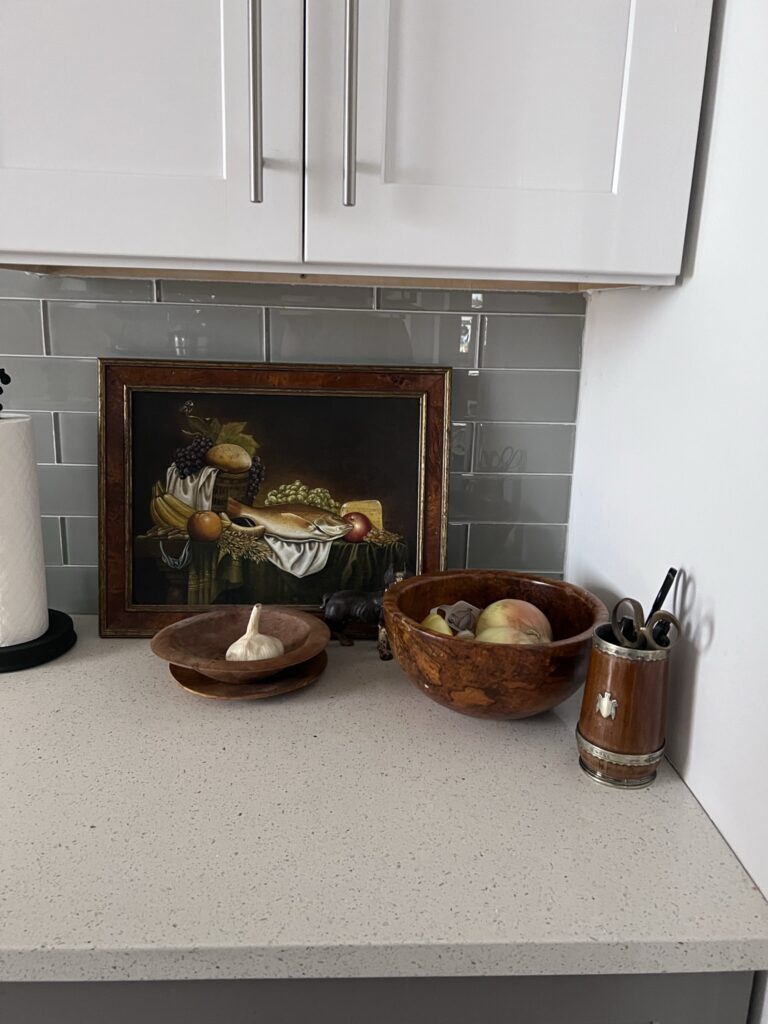 But time was going by fast and I was getting more and more peckish so we ambled over to the riverside restaurant just across the street. In my day, many years ago, it was The Haul Out–a fun bar and burger joint on a dock–now it is The Beach Tavern, still dock side but much more Palm Beach than Jersey Shore.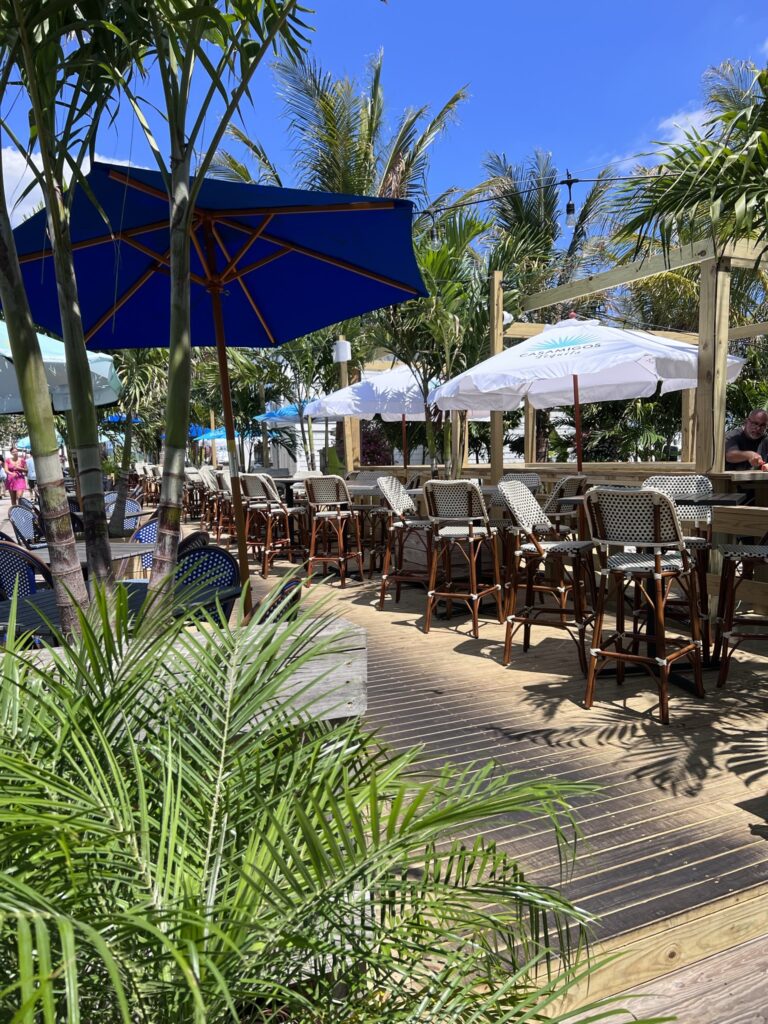 My friend had the steamers and said they were delicious but if I'm eating steamers I need at least two dozen, maybe more.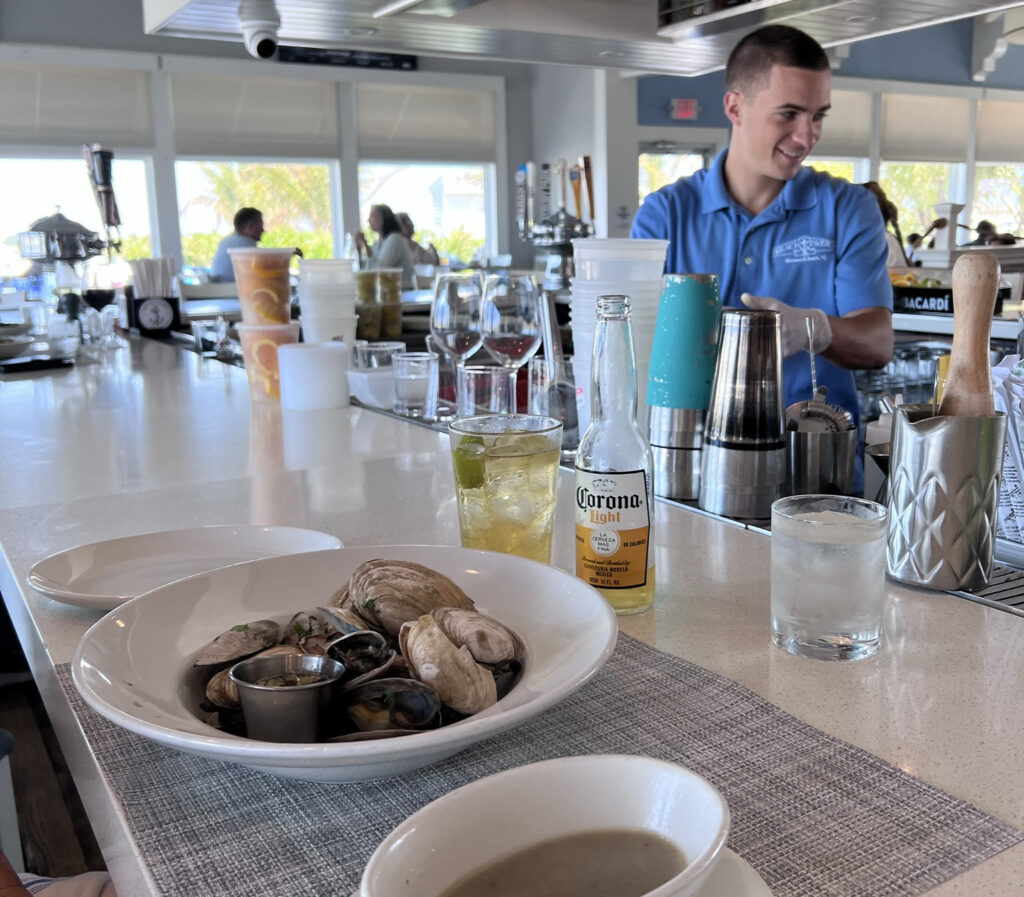 And steamers are a breeze to cook, just get a mess of clams from Lusty Lobster, toss them into an inch or so of boiling water, cover and they are done in a few minutes. (Just make sure to rinse them first if they are at all gritty).
I had the Fish Sandwich which was good, and another thing you can easily make at home if you are in the mood for a classic shore meal. Try this recipe for Fish and Chips that Keith makes all the time.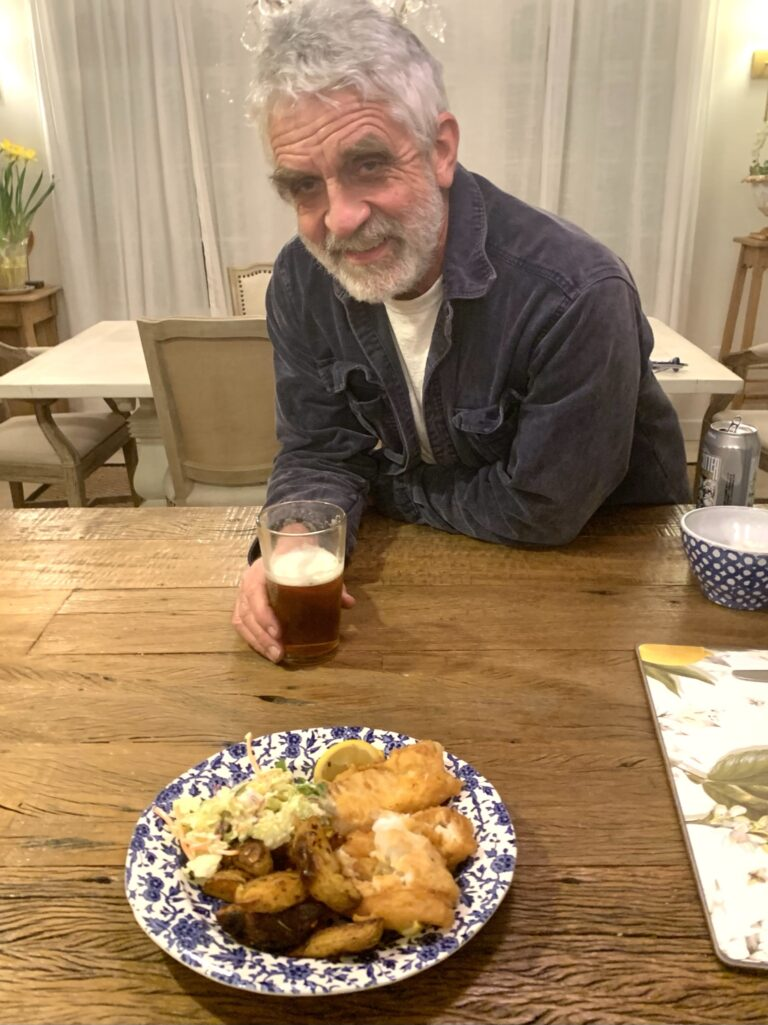 Meanwhile, my friend has promised to send over her recipe for Stuffed Mushrooms–something I LOVE and never make. TBC