Tomato, Mozzarella, Basil Lunch Recipe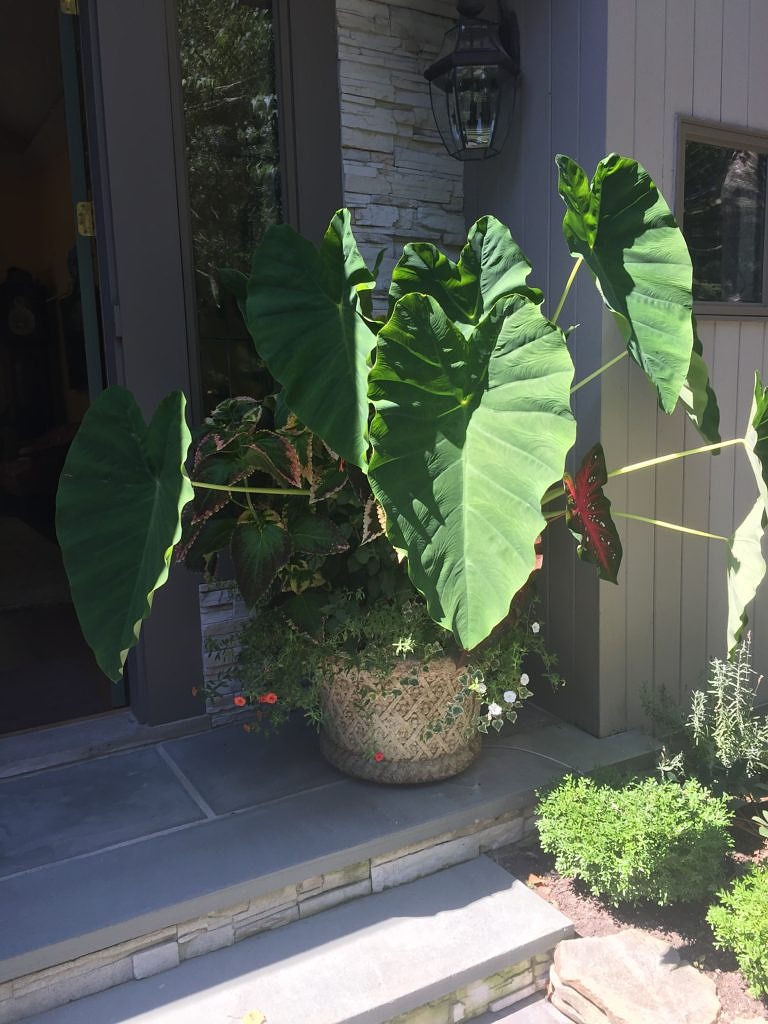 Our furniture goes to the most lovely homes but rarely do I get to see them in person.  Keith makes the  deliveries and usually I merrily send him about his way.  But Sunday I joined him on a jaunt to Quoque, a town, that to me, is all about the best Long Island living can offer.  Sure there are multiple monstrosities masquerading as homes but there are also many terrific looking, normal sized houses that offer families fresh air and sunshine just sixty miles outside Manhattan.
The house we delivered to probably started life as a smallish ranch.  But with the breezeway now a foyer and the former two car garage a den and the roof line altered to cathedral height it is certainly something else entirely today.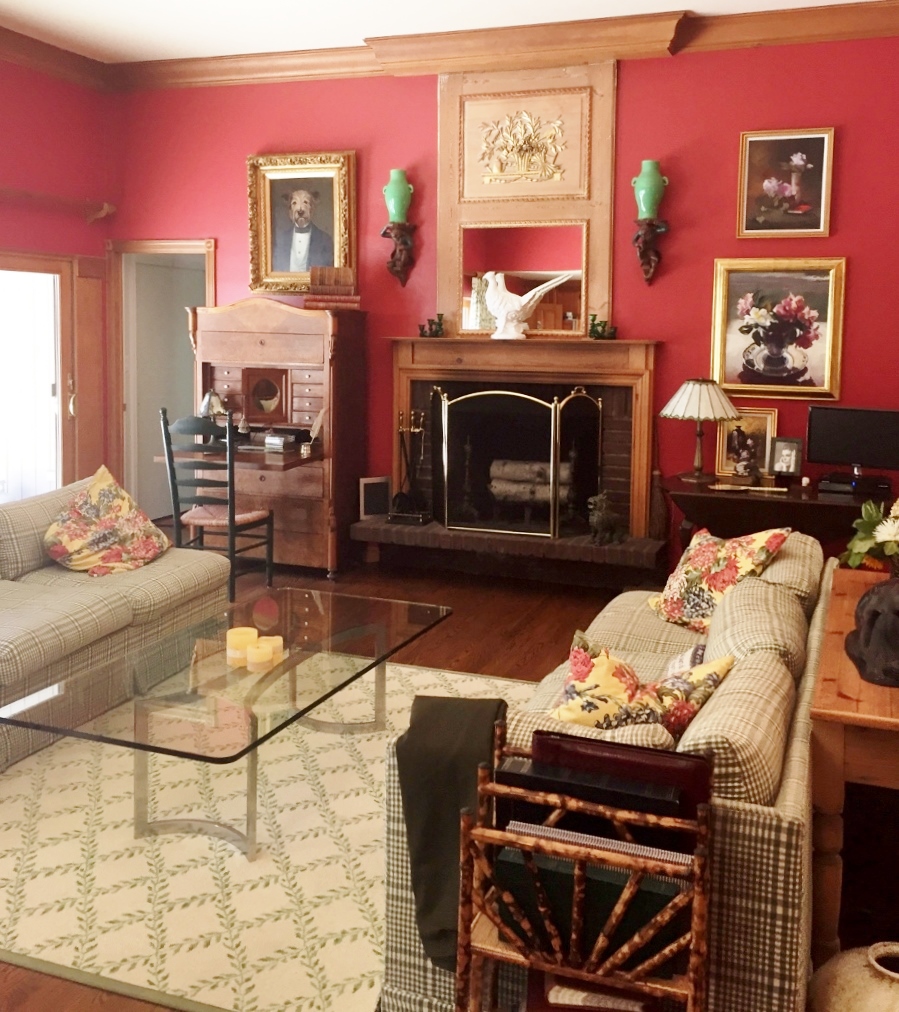 My first advice to any novice interested in my decorating opinions is always to stay clear of jewel tones.  Clearly this delightful great room proves me wrong.  I love how the bold color adds definition to the space and provides a framework for all the diverse objects in this room.  But also note how the glass coffee table, light rug and furniture keep the mood happy.  As does Uncle Bowwow's portrait to the left of the fireplace!
Next to the sitting area is a large farmhouse table made of old pine barnwood and next to that is a massive island separating the galley style kitchen from the rest of the room.  It looks like it works fine for two–or what happens sometimes I am sure when you have a house in Quogue–twenty!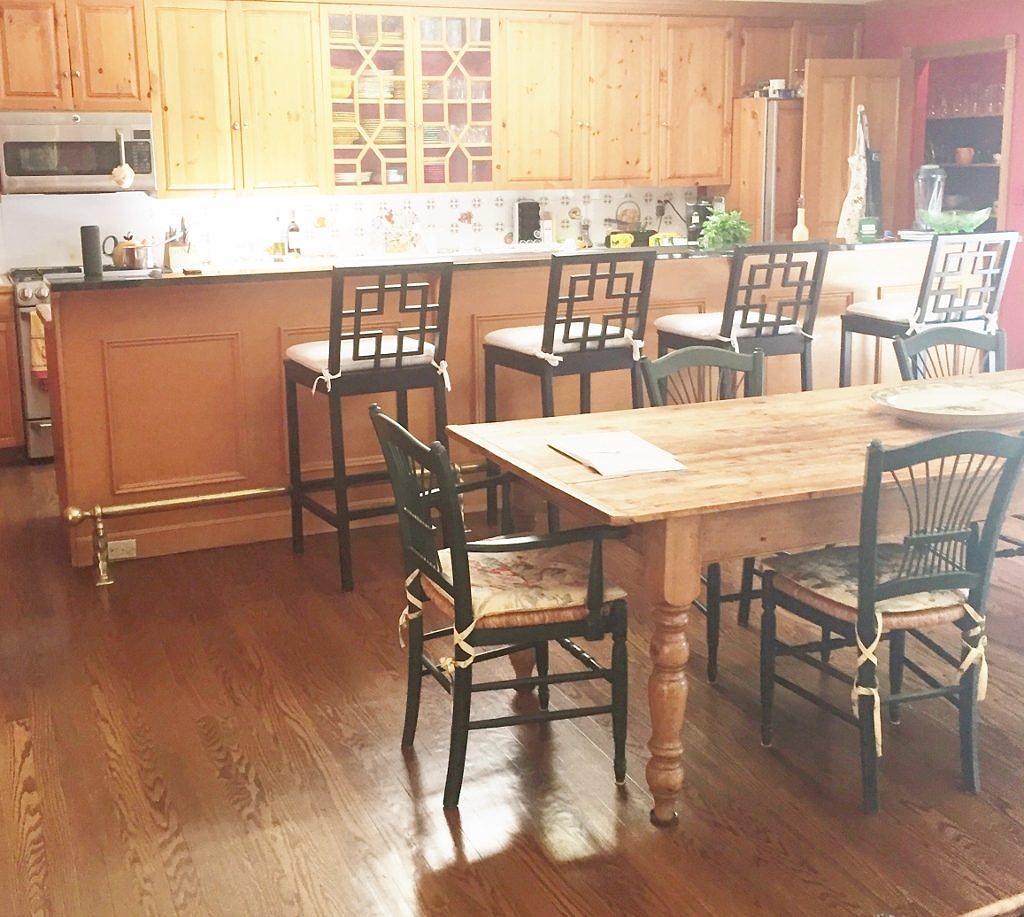 But the whole point of a summer house is not the interior is it?  Sure there are rainy days and evenings spent playing scrabble, but really you want to be outdoors.   And what makes this house so terrific is the fabulous swimming pool just steps from the kitchen.  Who needs the beach?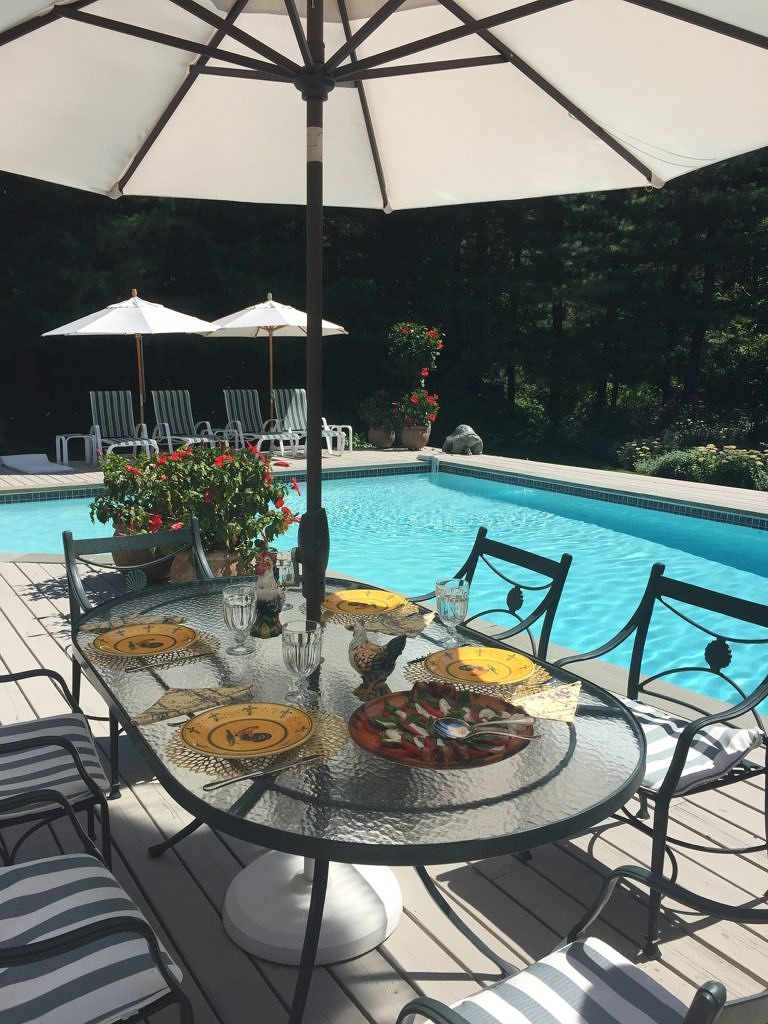 And as if the gorgeous pool wasn't enough, the landscaping then is the icing on the proverbial cake.  With both sun and a shade perennial gardens there is always something blooming magnificently.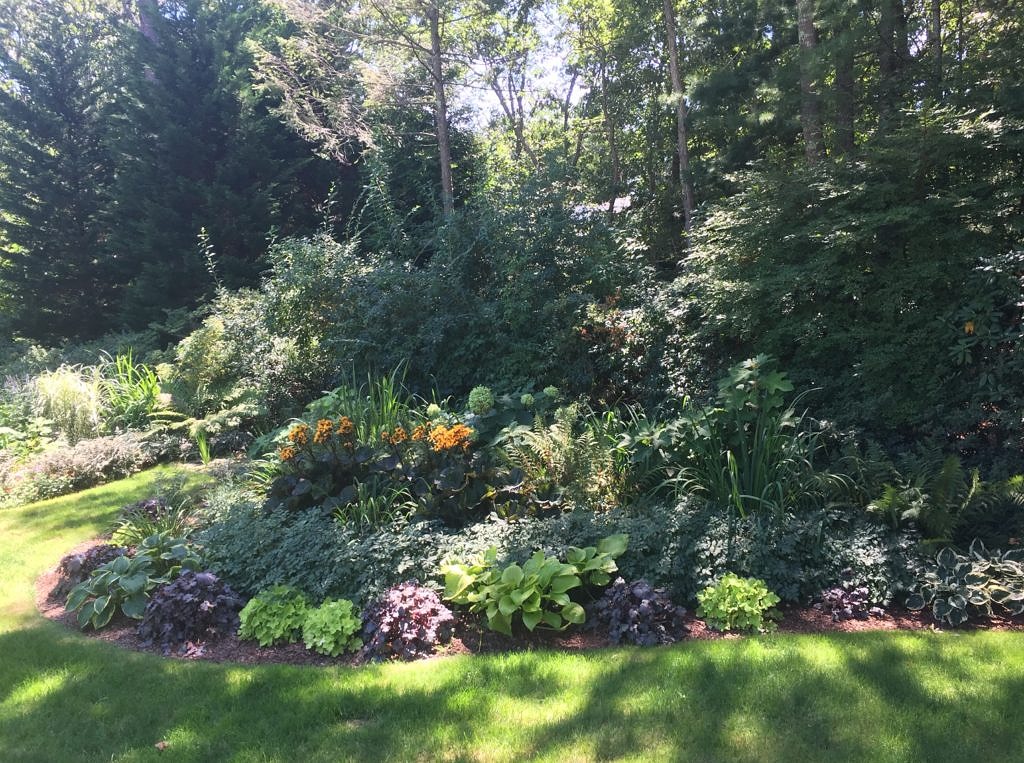 Recipe for a Perfect Summer Lunch
Go to the farmer's market in August and buy the freshest tomatoes, slice and layer with some fresh mozzarella and lots of fresh basil leaves–and I mean fresh when I say it three times. This will not work with tired tomatoes or droopy basil or supermarket cheese.
Top with home made vinaigrette or just use some of Marie's Original Salad Dressing.  Serve with a loaf of french bread and a nice chunk of good butter.
Because lunch is light dessert (for once) is acceptable;   slice strawberries and toss with chunks of cantaloupe.  Serve with a plate of good store bought or homemade Toll House cookies.
Clearly I am on for the next delivery!