All it Takes is Time–and then–More Time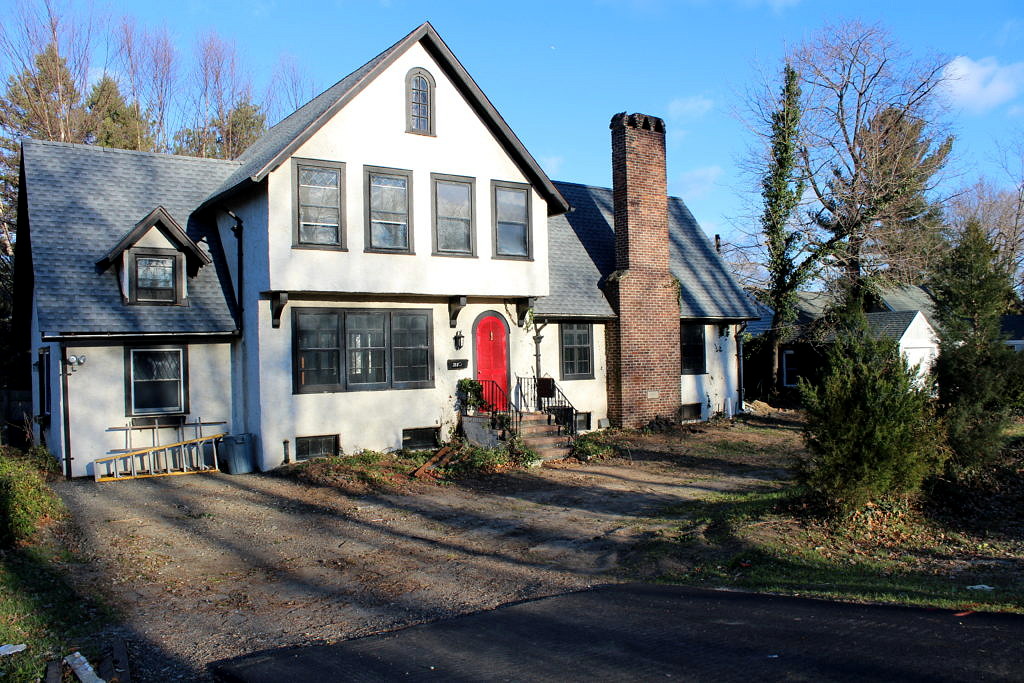 After two months we have accomplished nearly all of what Chip and Joanna Gaines do in the first five minutes of their TV show Fixer Upper. What you don't see on television but face in a real-life renovation is mountains of paperwork and red tape. Nothing happens in the town of Fair Haven New Jersey that does not require an application, an inspection, a fee–and, in all probability, another inspection.
We started with the tree growing through the basement wall. In order to remove it we had to submit a request to Bill Brooks, the Town Arborist,  and once that was approved, get his okay on the required replacement. (Bill is practically a walking encyclopedia when it comes to trees and an absolute delight to talk to.) After Bill came the permit for non-structural demo–all that old sheetrock and cabinetry tossed in the dumpster had to be accounted for.
Next, because our cottage lies in Fair Haven's designated historical district, came the application to replace the rotting windows upstairs.  That was most involved, requiring an actual in the flesh presentation to the board members of the Historic Preservation Commission so they could make sure we were not wreaking havoc upon the unique character of the neighborhood.
While you really have to admire their efforts, the selfless donation of time and energy in order to preserve what little is left of New Jersey's unique past, it was still a wee bit frustrating to add another week–or two–to our project. The good news is our new windows passed muster and are on order–and should come in–in three to four weeks…darn.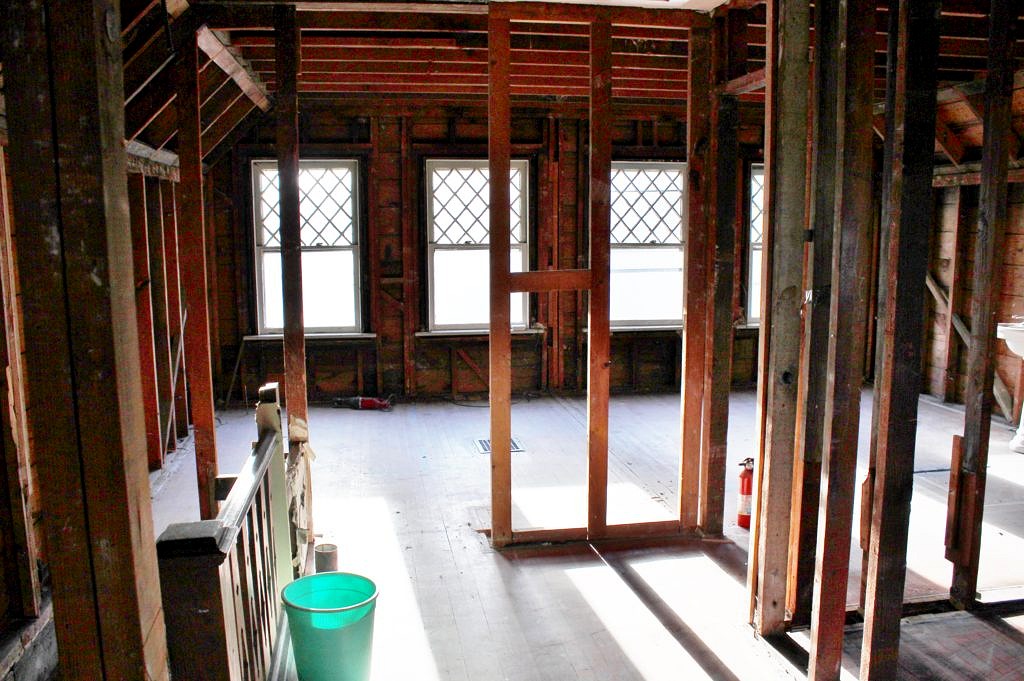 After that came the building permit required to replace the totally missing metal support columns in the basement that were naively removed–in the days of yore–when homeowners were trusted to make and live with, their own really bad decisions.  You have to admire the way a structure stays up when logic would decree collapse was imminent. How did this not all come tumbling down?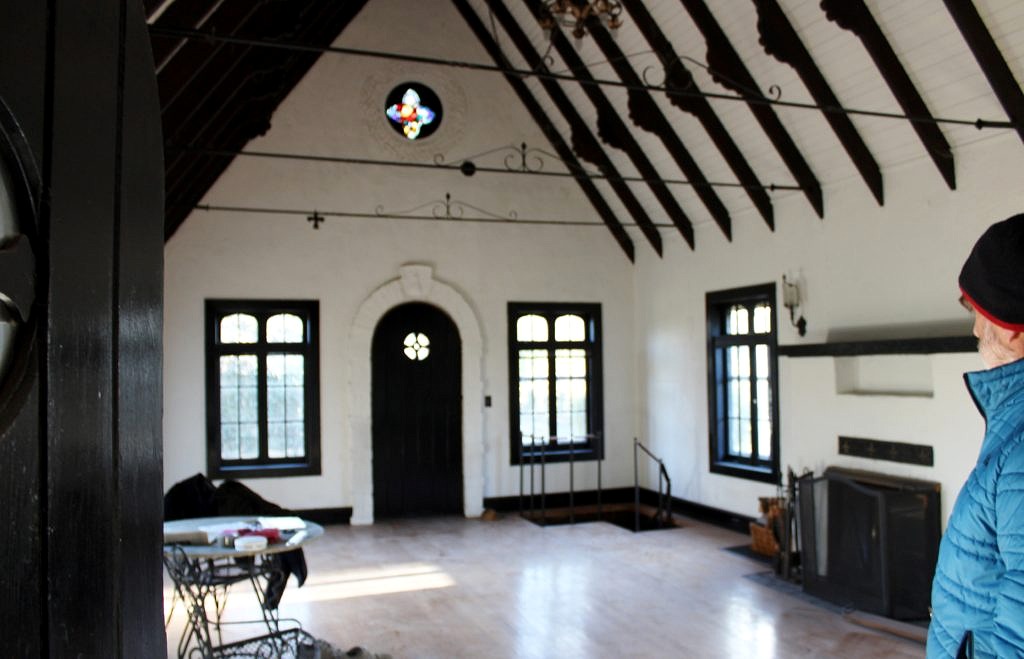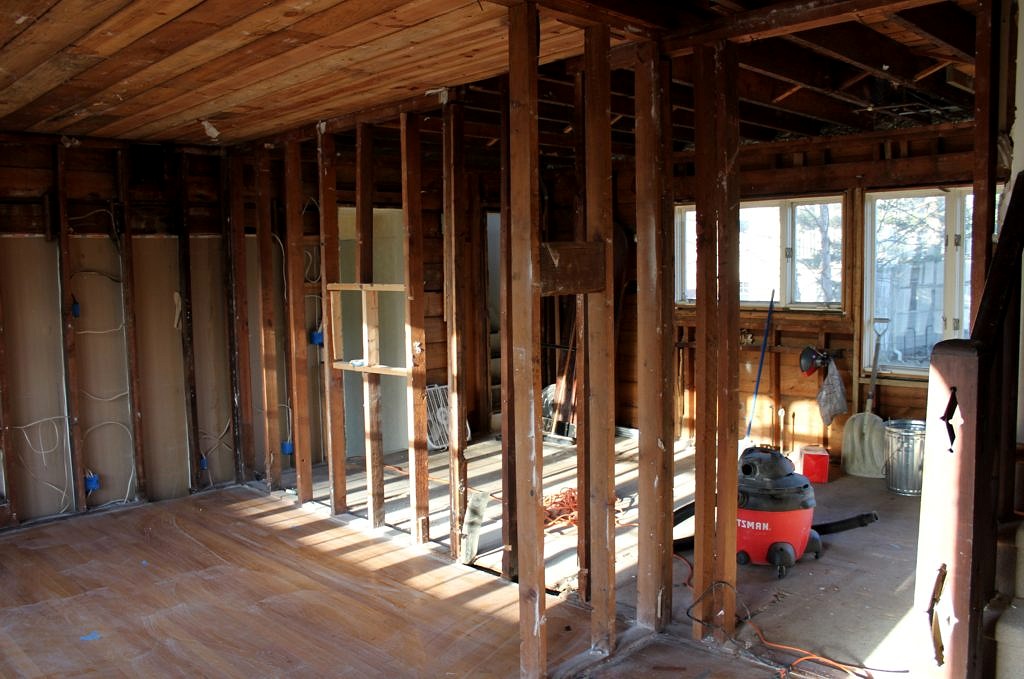 Right now we are waiting for a permit to do further structural work–remove the wall between the kitchen and dining room. (Sadly the little hobbit hallway had to go.)  Then we need to frame in a second bathroom in the master bedroom and rework the windows in the kitchen area.
And let's not forget the permits for all the new plumbing, electrical and HVAC work.  We inherited a potentially lethal combination of systems dating back to 1930 that include lead piping and a heating ventilation system for the upstairs bath that was duct taped into place.
The most amazing thing is that the house did not burn down years ago: there were live wires in the walls, the ceiling, even outside the back door! So the good news is we will be able to sleep soundly when we finally move in. The bad news is that all these updates take time, more time, and of course,  more money. 
Fortunately, Keith is crazy about Shepherd's Pie because it's hamburger for dinner chez Nelson these days!
Shepherd's Pie
First peel five or six good-sized potatoes, quarter and bring to a boil, then simmer for 15 or 20 minutes until fork tender.
Meanwhile, saute a chopped up onion in a splash of olive oil for a few minutes in an oven-ready pot.  Add the beef; use at least a pound and a half because this is a dish that is even better the next night. (You can go pretty lean with your hamburger because there is a lot of added seasoning.)
Toss in a clove or two of minced garlic and, although I am not a huge fan of cooked carrots, Keith is, so I grate a couple of raw carrots into the mixture so they essentially dissolve–and I might add some diced mushrooms if there are any moldering away in the fridge.
Then stir in a couple of teaspoons of tomato paste, a healthy dash of Worcestershire, and if you like some rosemary, thyme, salt, and pepper–how much is up to you really. Err on the side of flavor.
Cook on low heat until your potatoes are ready to mash. Spoon mashed potatoes over top and then a couple of cups of grated cheddar cheese–the more the better. Bake 20-25 minutes in a 400-degree oven until bubbly.
Ignore all those people who say you need to add peas or corn to this dish. Totally unnecessary because if you are British that means you are having peas as a side dish anyway.  (Nobody else likes peas). And there is no justification for having corn–with potatoes–no matter how good it tastes.
Let cool because the potatoes are really, really hot when they come out of the oven. Serve with a green veg or a tossed salad–and a pint of course.