Roasted Chicken Legs with Potatoes and Kale Recipe
It is amazing how rarely I get to Rumson now that I live in Red Bank (which is sad because it is literally two miles yonder). So it was nice to be invited along on a delivery there the other day; our friend Bernadette got a spring refresh, and I got to visit the old neighborhood.
While you might think Rumson is just one ritzy mansion after another, once you get off the main drags there are many unique homes on a much smaller, and you could argue more charming scale. In this case what was once a fairly modest cape has, over the years, sprouted wings and els, and is now quite a robust beauty. I guessed Bernadette's house was built sometime in the 1040's but I guessed wrong. Like many homes along the Shrewsbury River shoreline, this house was barged over from Sea Bright over 100 years ago!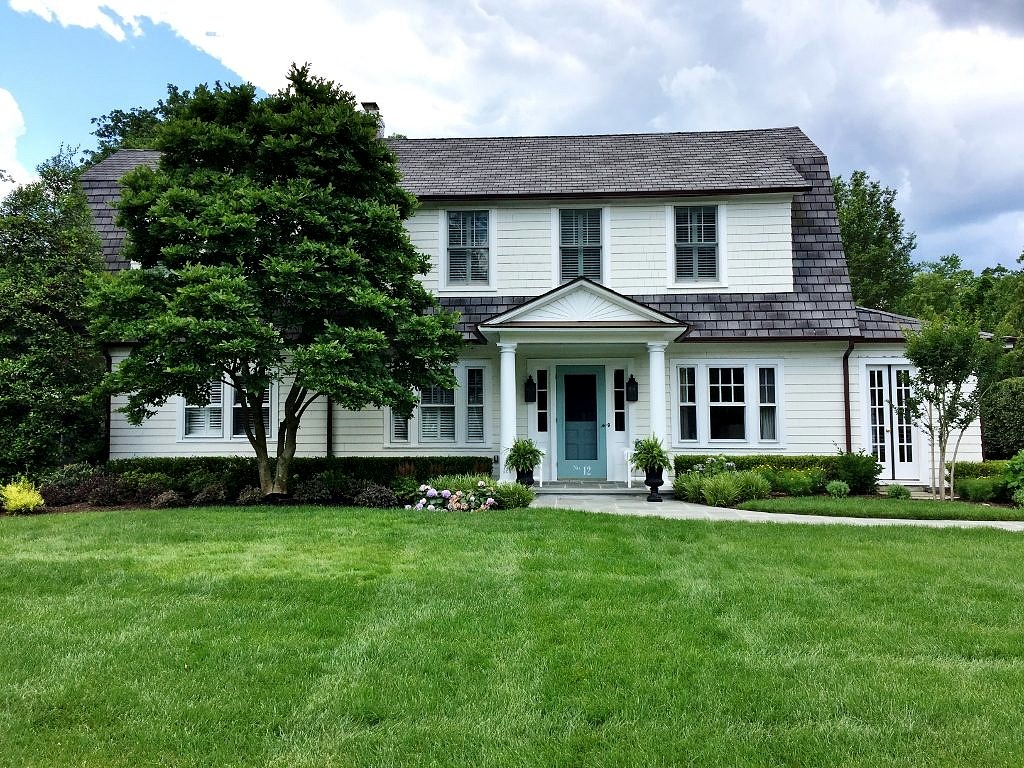 There are so many things to love about this house but my favorite might be the Dutch door. I have wanted a Dutch door my entire life and Bernadette's is absolutely the most perfect shade of blue.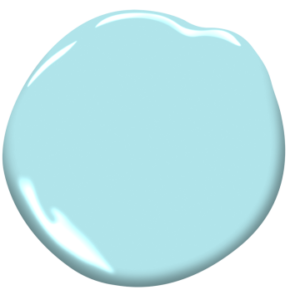 It turns out to be Blue Sea Foam by Benjamin Moore.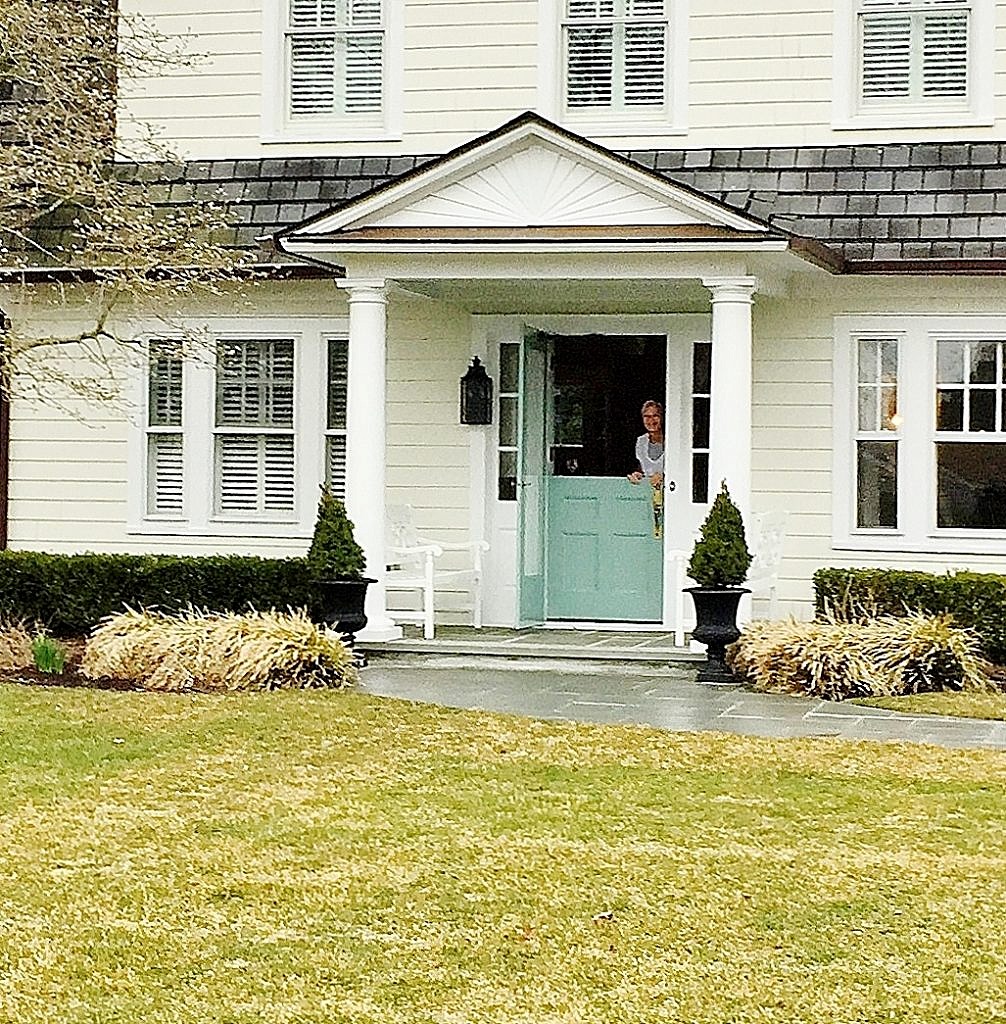 Fortunately, Bernadette is a much better housekeeper than I, because her house was camera ready when I ran through at 9:30 in the morning snapping photos of the various British Cottage items she's purchased over the last couple of decades(!) while Keith did the heavy lifting on the delivery.
I started in the kitchen. This table from British Cottage is at least 25 years old. That is the good thing and the bad thing about selling great furniture; it never goes out of style, never breaks, and thus never needs replacing (sad for us, great for our customers). This kitchen has been remodeled two or three times and our classic pine farmhouse table always makes the cut.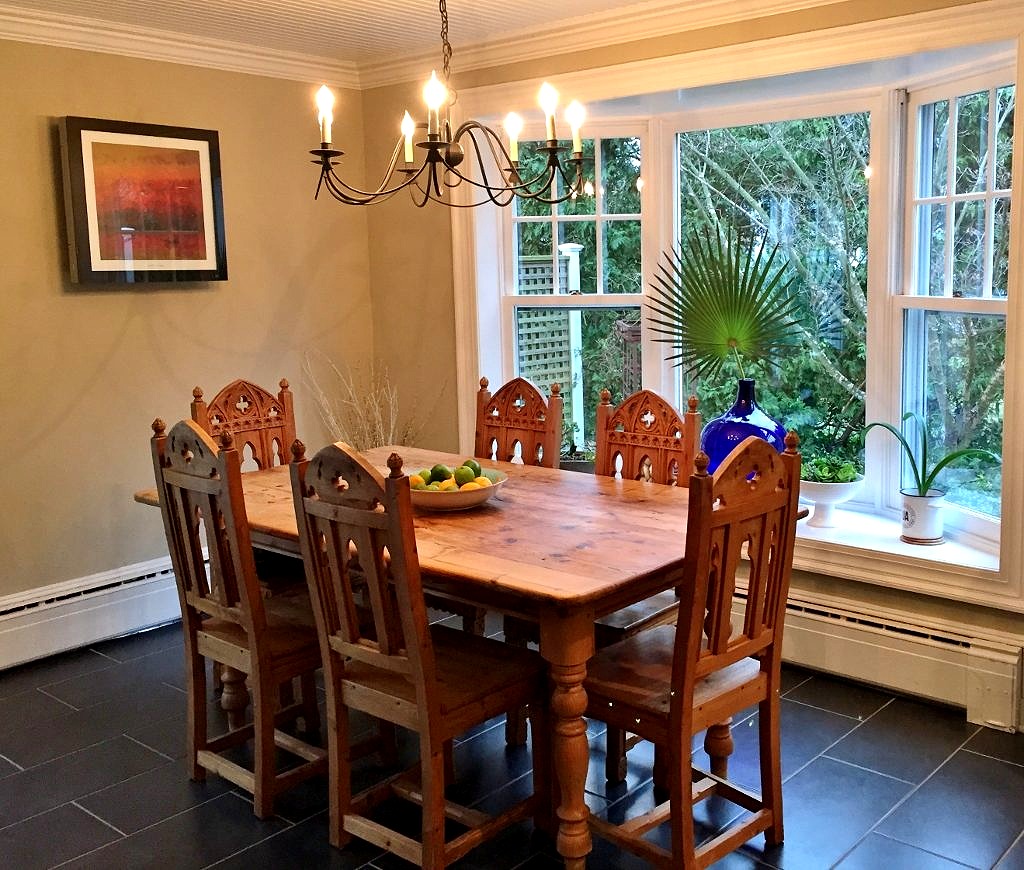 In the dining room, I spied a white porcelain bowl from our Chinese export collection under a painting by Barbara Cocker—another former neighbor and longtime West Park resident. She was quite famous locally and in Nantucket, her summer haunt, for her riveting coastal paintings. Until I saw Bernadette's I had forgotten I always wanted a Mrs. Cocker painting. Sigh.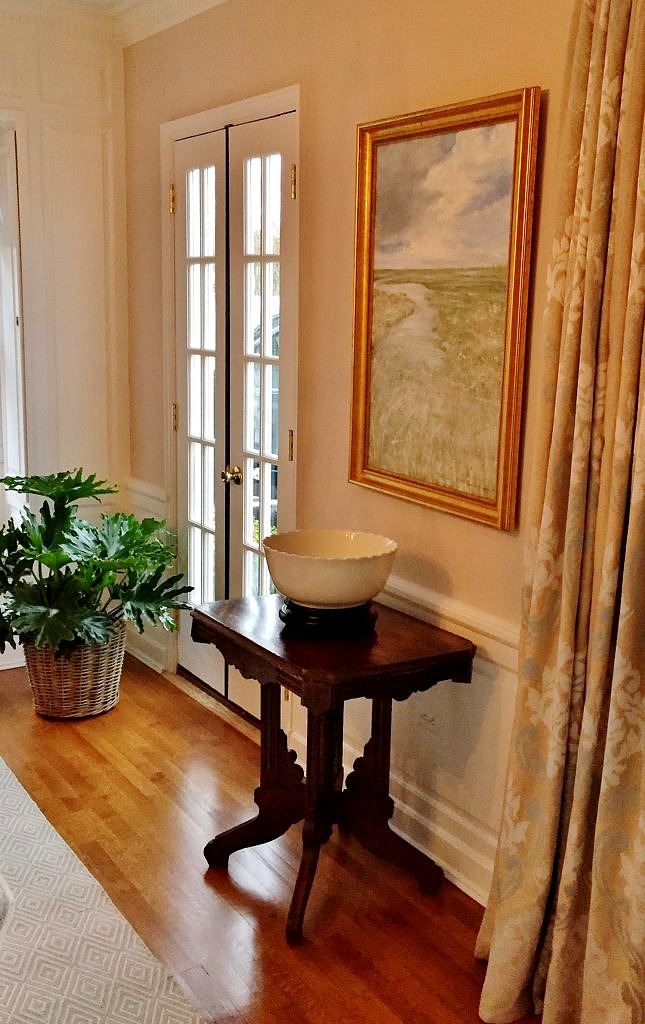 The other thing I would like to point out in the dining room is the gray cabinet. So often people own a mahogany or cherry breakfront, or china closet, that works like a dream but looks like it belongs at Winterthur—too ponderous and heavy for our laidback coastal décor. Bernadette had hers painted gray; a brilliant move that keeps the dining room still formal, but not too. (Needless to say, you should NEVER do this to a period antique but it is quite acceptable to repurpose quality machine made pieces from the 20th century).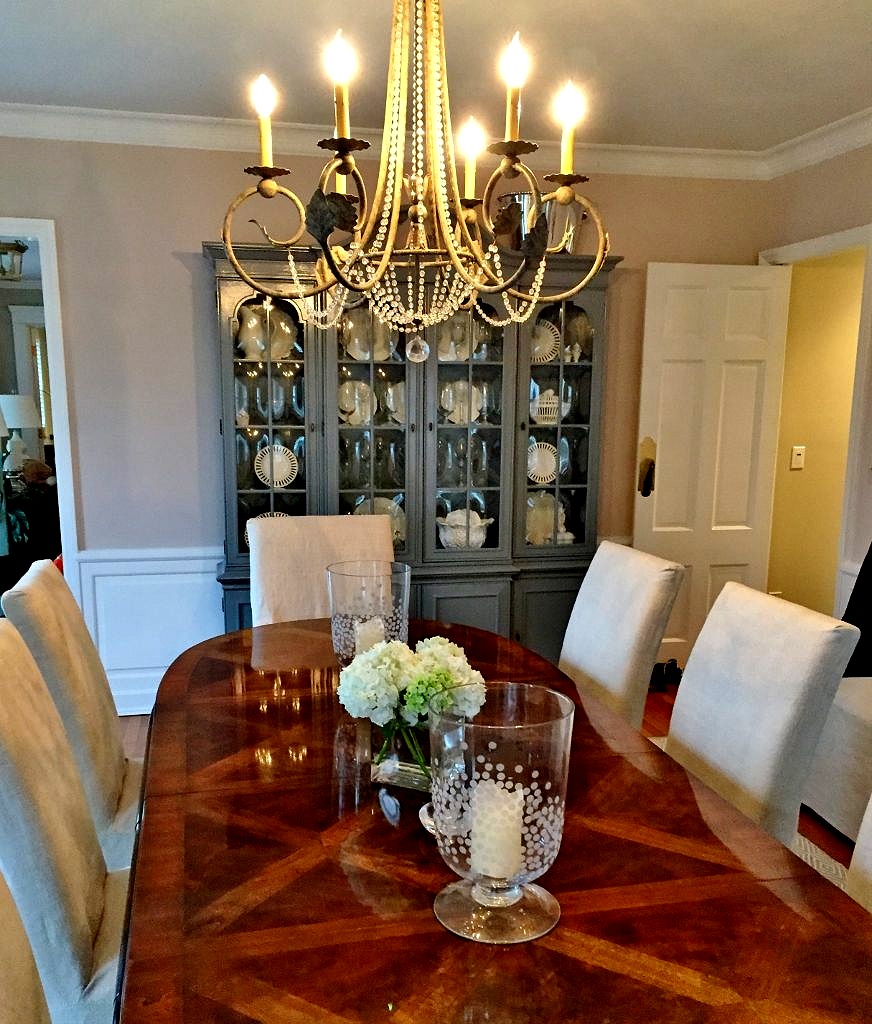 A quick stop in the living room for a snap of one of our orb chandeliers with the crystal centers. So many people talk about putting a chandelier over a coffee table—but it takes a certain amount of courage to do it. And look. What a pay off! Instant architecture with a focal point that literally brings light into play. Brilliant.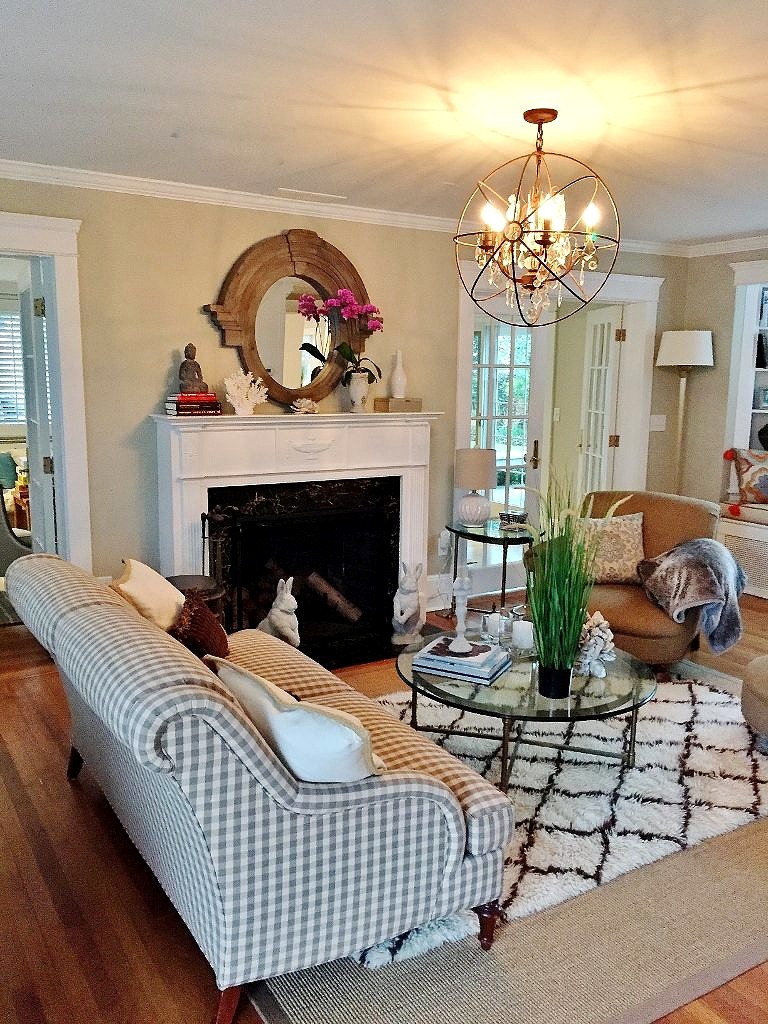 Next, I dashed upstairs to see how our paneled bed turned out. We normally only sell the whole bed, but in this case, just a headboard was required. It's bolted to a frame so it doesn't flip or flap. And I must say quells the argument that you can't but a bed in front of a window–of course you can.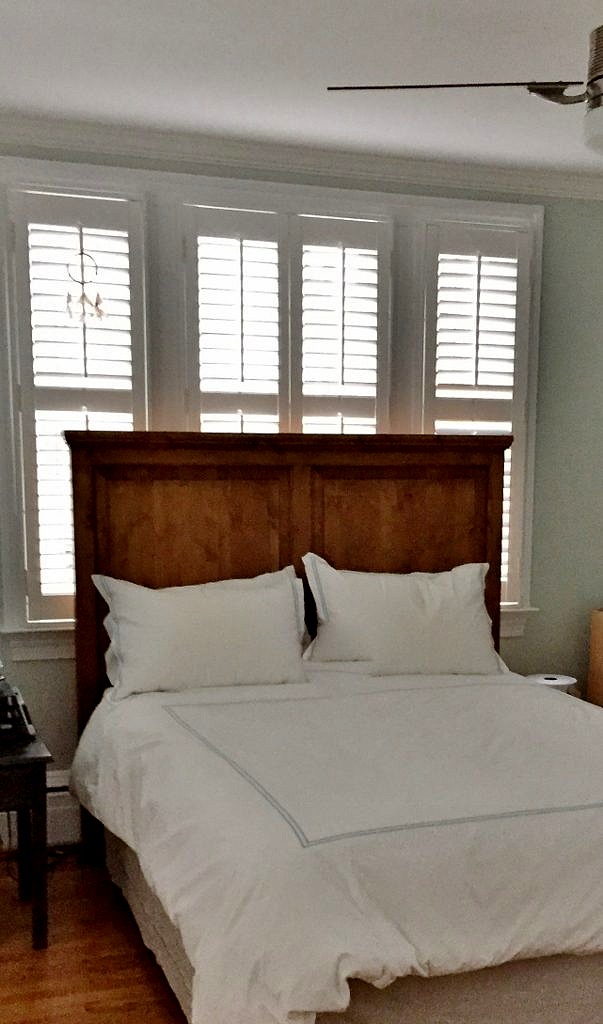 All's left is to see how the family room revamp worked out. What do you think?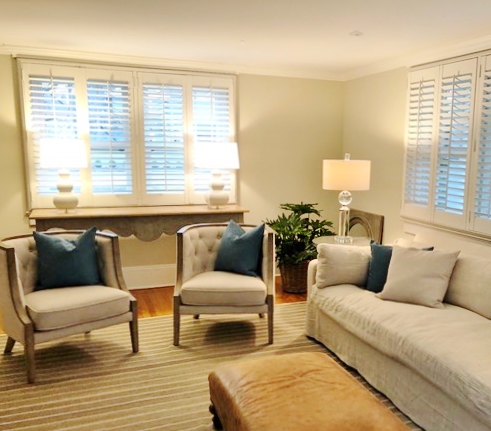 This is the den that was created when a master bedroom was added to the east side of the house. We brought in the Gustavian style console table, painted a soft gray, for under the front window, added two square gourd lamps, and a couple of mirrors and side tables to give a little structure and depth to this serene space.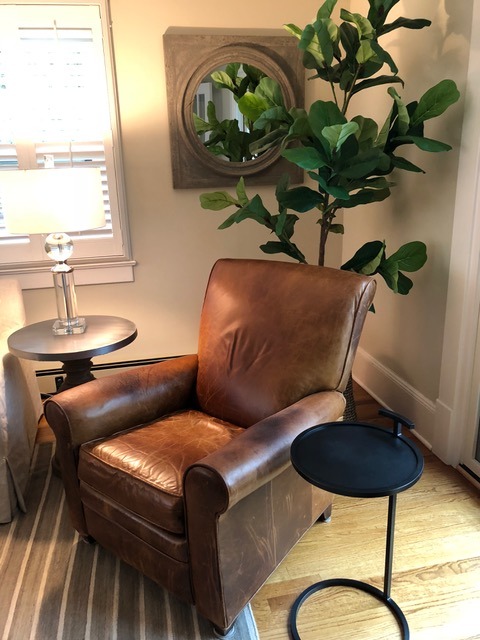 Even the dad corner looks pretty good!
The clock was ticking–we open at ten–but I couldn't leave Bernadette's without a recipe in hand. She promises this is delicious–I haven't had a chance to get to the kitchen to try it myself. The kale worries me a bit; I want to embrace it but so far have failed. Bernadette assures me that will all change once I make this fabulous recipe from Food and Wine.
Roasted Chicken Legs with Potatoes and Kale
For this easy one-pan dish, Grace Parisi roasts chicken legs on a bed of potatoes and kale so the meaty juices keep the vegetables moist. Prep takes just 10 minutes and the resulting meal serves eight or makes for excellent leftovers. There's very little clean-up as everything bakes up together and can be served straight from the pan. It's super healthy from the kale and lemon, but also hearty because of the roasted potatoes.
Ingredients:
1 1/2 pounds tender, young kale, stems and inner ribs removed
1 1/2 pounds medium Yukon Gold potatoes, sliced 1/4 inch thick
1 medium onion, thinly sliced
1/4 cup extra-virgin olive oil
Salt and freshly ground pepper
8 whole chicken legs (about 10 ounces each)
1 teaspoon paprika
Lemon wedges, for serving
How to Make It:
Step 1
Preheat the oven to 450°. In a very large roasting pan, toss the kale, potatoes, and onion with the olive oil. Season with salt and pepper and spread in an even layer.
Step 2
Set the chicken on a cutting board, skin side down. Slice halfway through the joint between the drumsticks and thighs. Season with salt and pepper, sprinkle with the paprika and set on top of the vegetables.
Step 3
Cover the pan with foil. Roast the chicken in the upper third of the oven for 20 minutes. Remove the foil and roast for 30 minutes longer, until the chicken is cooked through and the vegetables are tender. Transfer the chicken to plates and spoon the vegetables alongside. Serve with lemon wedges.
Serve With:
Combining chicken, greens, and potatoes, this one-pan recipe is a meal in itself, but it would also be delicious with homemade hummus or other easy spreads like a cucumber-yogurt dip.