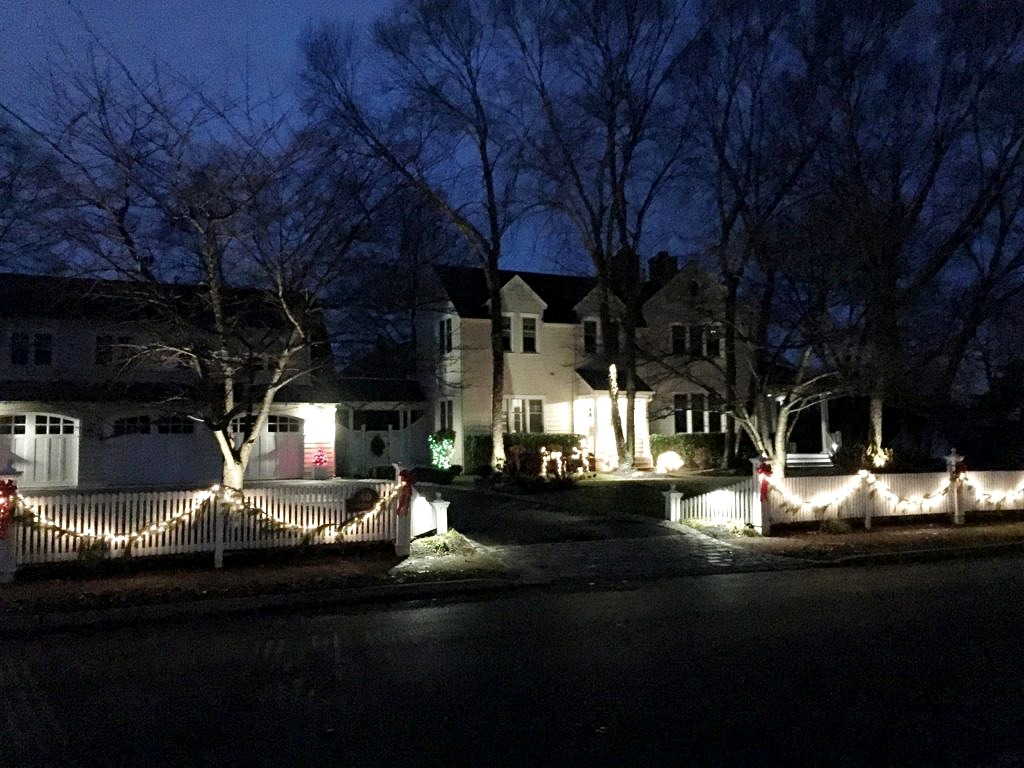 As we approach the holidays our neighbors' homes in the Fair Haven historic district really shine. Meanwhile, at Chez Nelson, the lights are barely on. Just past our first month's anniversary at 28B Gillespie, an optimist would say wow, we're nearly there. A pessimist might not.
It took us at least four weeks just to round up Kevin Slavin, the very busy owner of Frontier Tree, who, along with his mighty crew, skillfully removed the gargantuan maple tree that was growing through our roof–and–into the basement.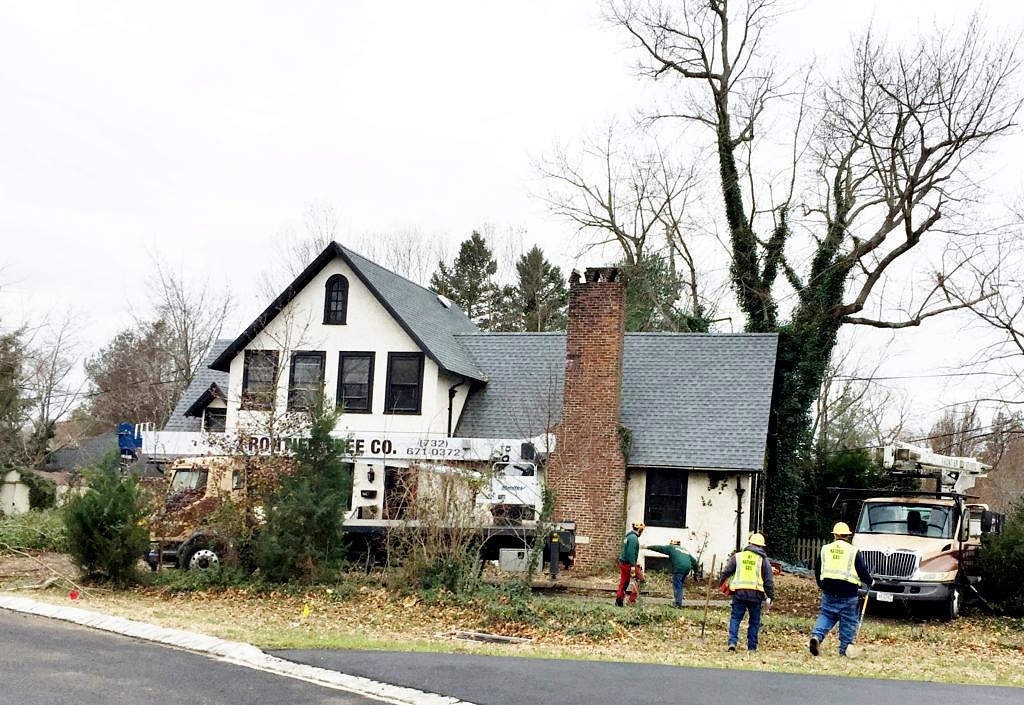 But now, with the tree gone* a lot of other tasks are falling into place. We can finally access the basement through our Bilco door (that slanty thing on the back of old houses). We're planning on replacing the oil tank and furnace currently residing down there with a natural gas-powered heating and air conditioning system. It gets a little complicated because we have to install all new ductwork and that can be challenging in an older home (I really want to say it isn't easy getting all our ducts in a row).
Anyway, once we switch out the heating system we won't need an outside entrance so that wall gets closed up and the dreaded Bilco door removed. Right now it's sitting outside the great room just where the veranda should, and eventually, will be. After that all we'll need to do is upgrade the electric and a bit of plumbing, add some insulation and sheetrock.
Meanwhile, I have been doing the rounds of kitchen cabinet vendors; big box stores, local building centers, and custom cabinet shops have all been on my itinerary. My plan is simple: the core of the kitchen will be on one wall. Eventually, we'll have a custom island and hutch built at the factory that makes all of our furniture in Hungary. Here's my inspiration kitchen courtesy of Joanna Gaines.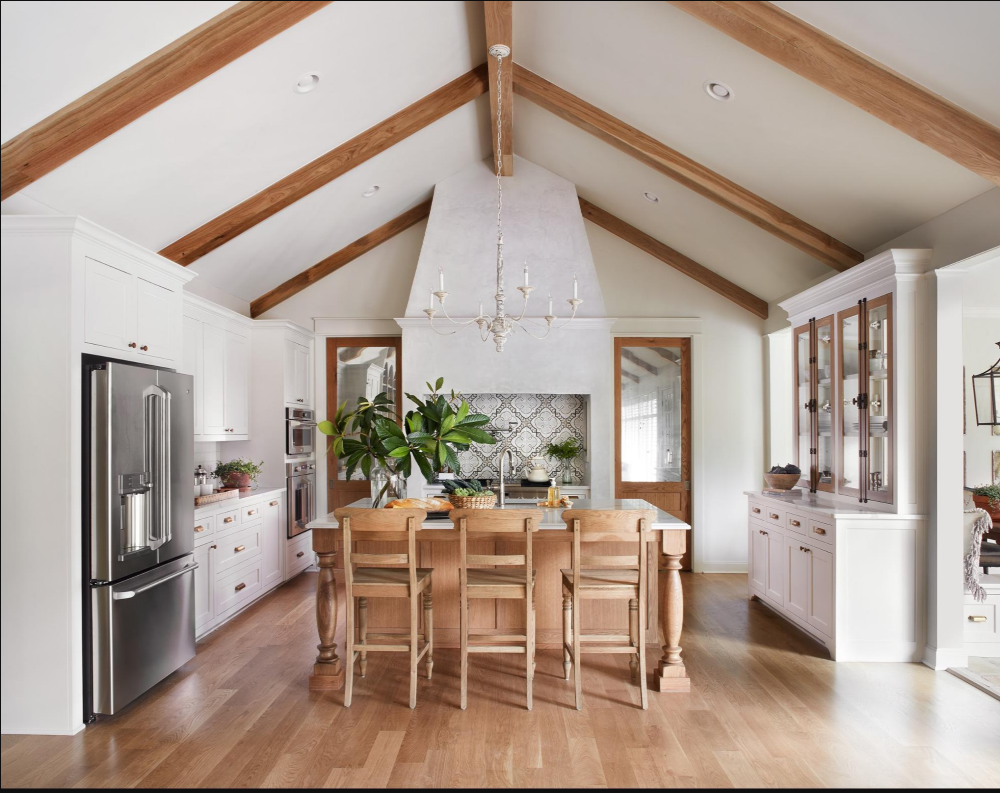 This is the core plan.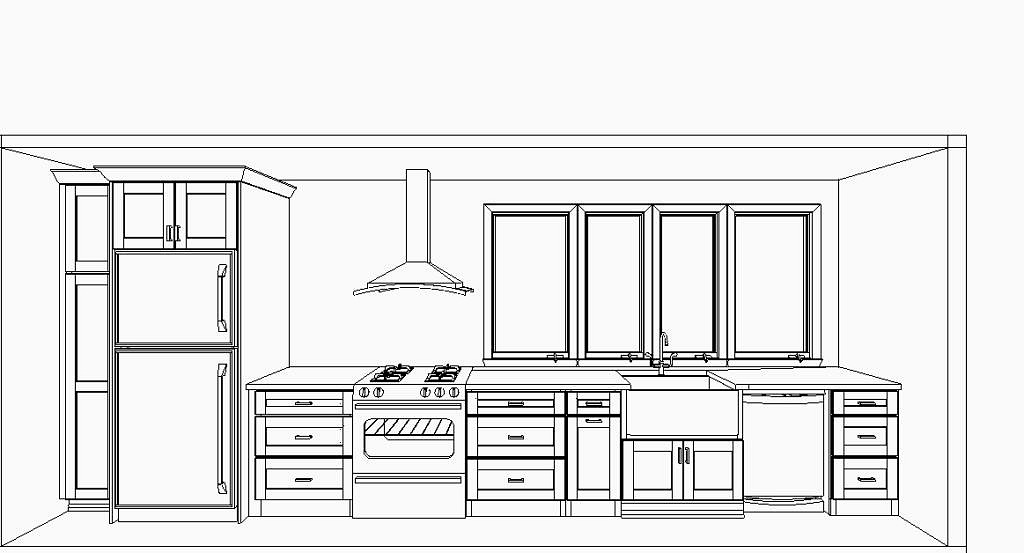 And this is the reality.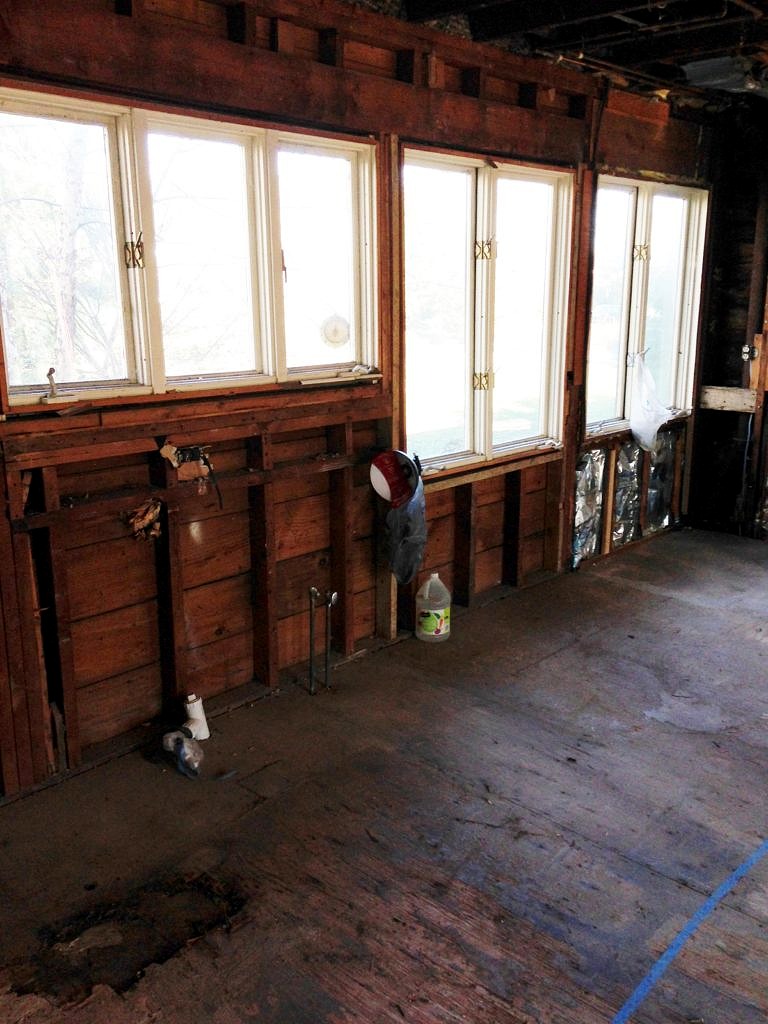 Sigh.

Dinner tonight:
Rack of Lamb with Mashed Potatoes–and Brussels Sprouts
Meanwhile, I need to keep Keith's spirits up–I may be the plotter and planner but he is the guy on the spot: filling the dumpster, peeling old insulation and sheetrock off the ceiling and walls and removing the ten thousand nails used to secure same. Luckily for us, the way to this man's heart is through his stomach. He needs to be fed and fed well.
I always pick up a rack or two of lamb every time I go to Costco and toss them into the freezer for when I need to up my dinner game.
Pull off most of the fatty bits but don't worry too much about the gristle. Pour a few glugs of soy sauce and a largish splash of maple syrup into a shallow bowl and toss in the lamb. You can do this a few hours in advance, or a half hour depending on how organized you are. Turn at least once.
Cook in a preheated 425-degree oven for 20 minutes and then test to see if the lamb is done. The only way I know how to do this is to actually make a small incision. Although I suppose, if I could ever locate the meat thermometer, that would be a less invasive way to test for doneness. Pink is okay, raw is not. So either take the rack out of the oven and let it rest for a few minutes before serving or put it back in the oven for a bit. Keep an eye on it though because you can get to well done very quickly.
Serve with buttery, piping hot mashed potatoes and some freshly simmered Brussel sprouts. (Keith's absolute, most favorite vegetable). Just spritz with lemon, add a bit of butter and salt and pepper and forget all about the bacon and cheese that make these hearty little gems injurious to one's health–and a real pain in the neck to cook.**
Then open a lovely bottle of Cote du Rhone and enjoy.
Photo courtesy of HealthyRecipesBlogs.com
*In Fair Haven trees don't just don't go away. Removal requires a permit application, site visit by the town arborist, a fee, and a commitment to plant replacements for the trees that were removed.
**Note I did not mention mint or mint sauce once.
RESOURCES