Dijon and Cognac Beef Stew Recipe)
The sun did not shine. it was too wet to play. so we sat in the house all that cold, cold, wet day.
What do you do on these damp, dark days in the depths of winter? 
I go on house calls. There is nothing better to dispel seasonal angst than roaming around our  Monmouth County and getting to see firsthand how people upsize, downsize, organize and then re-organize their hearths and homes.  This is like Pinterest–only live!
I started in January in Fair Haven to see how a few key accessories took some really nicely decorated rooms from better to best.  In this case we added the pair of stunning porcelain blue and white  ginger jar lamps flanking the sofa, and a simple, but  shapely white gourd lamp to anchor the console table in the back righthand  corner. I like everything about this room–from the shiplap on the ceiling, to the curtains in a playful print (shutters would have been awful here) and of course the bobbin, or spool chairs in the foreground.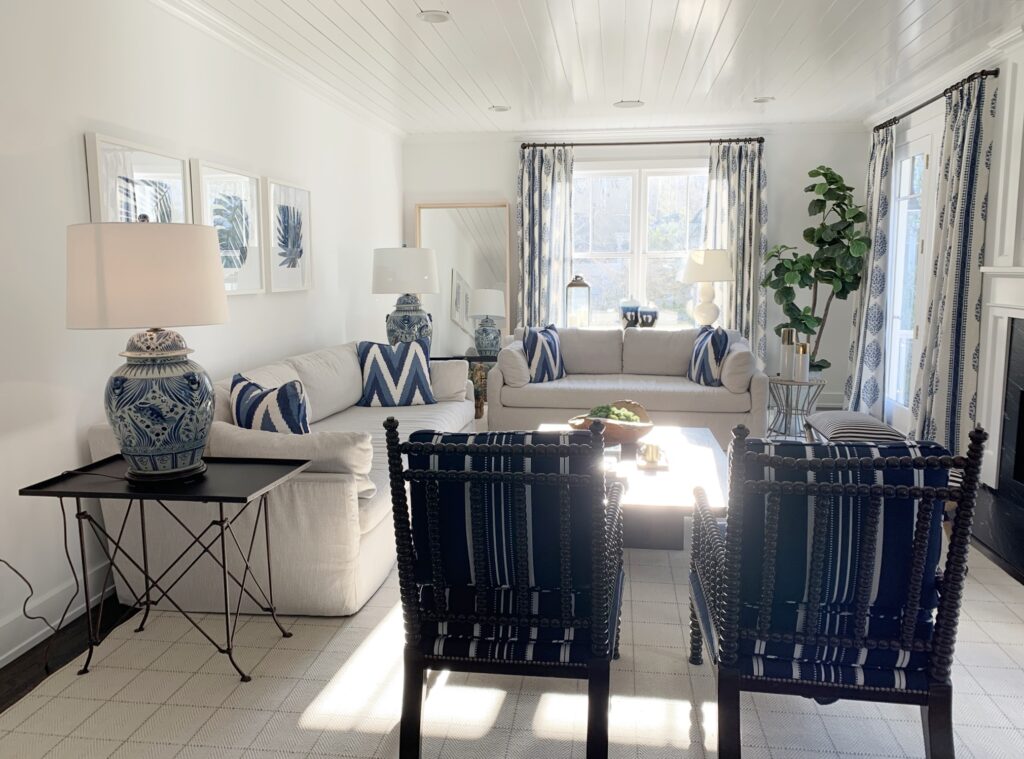 Used to most formal living rooms and multiple great room and sunroom options, this homeowner nevertheless ticked off all those boxes in this relaxed, yet elegant all-purpose family room. And she was smart enough not to make what I think of as the cardinal error in open plan living: she did not give up the den.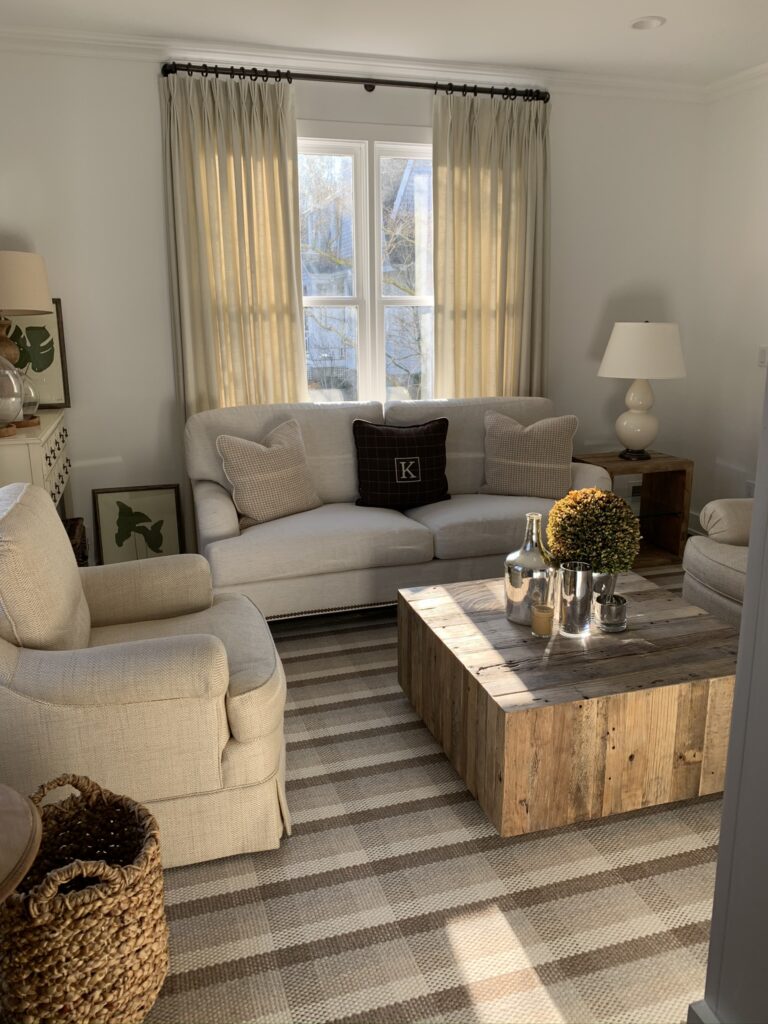 Sometimes you just need a place for some alone time, to read a book or watch Love Actually while the game is on, without having to retreat to your boudoir. Our custom Cornerstone sofa by Century Furniture sits snugly next to a reclaimed elm end table and coffee table (also from British Cottage) that give the room a rugged, yet modern vibe. And who does not love that plaid carpet?
Next up was a quick peak at an enormous house in Rumson to see what was what. We did not get any business from this visit but it was interesting to see how a neighborhood, that was once home to many friends and their once brand new, top-notch homes was completely transformed by the latest, even more top-notch 21st century versions.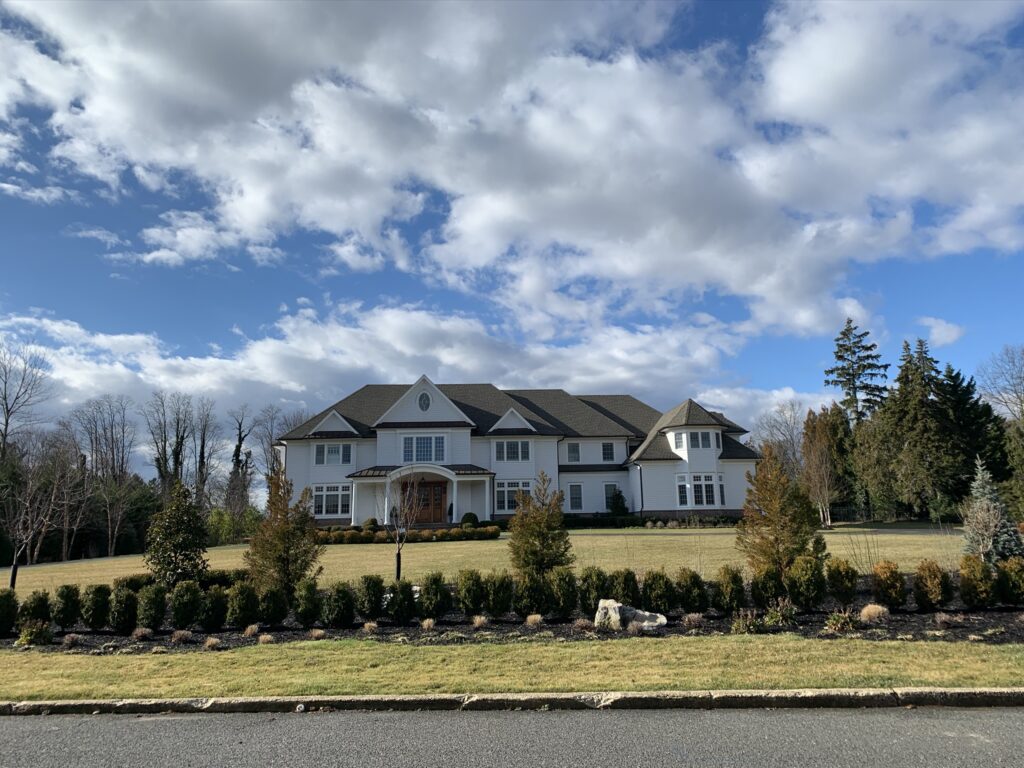 Then we got a call to look over an estate in Locust that was recently put on the market. Sadly there was no role for British Cottage here either. But oh my gosh, what a beautiful century home on four bucolic acres overlooking the Navesink River; some lucky buyer is going to be very, very happy.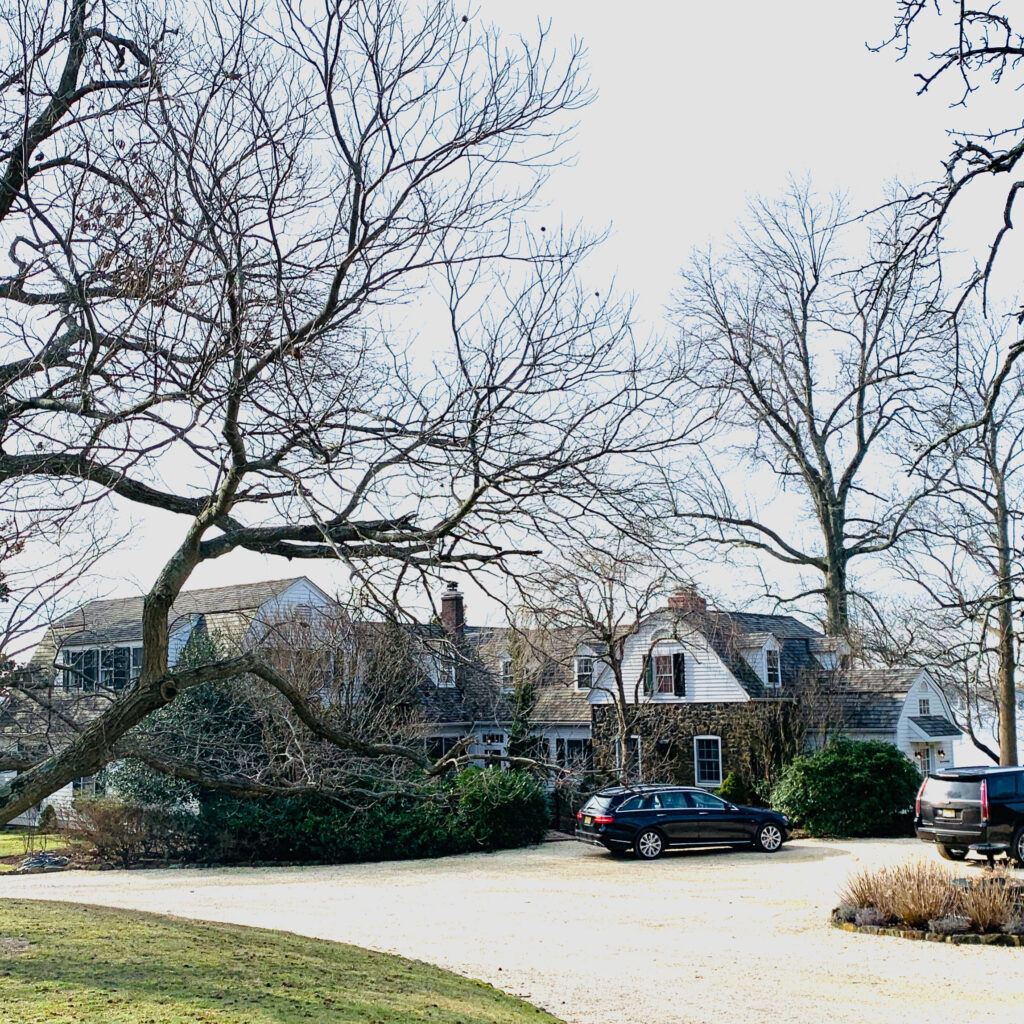 The property was beyond amazing; and every single room was more fabulous than the next in that over-the-top more is more old money, old school, multi-layered English country manor style that j'adore. If you want to see what I mean just pop over to the Heritage House/Sotheby's listing and take a look for yourselves. Simply divine.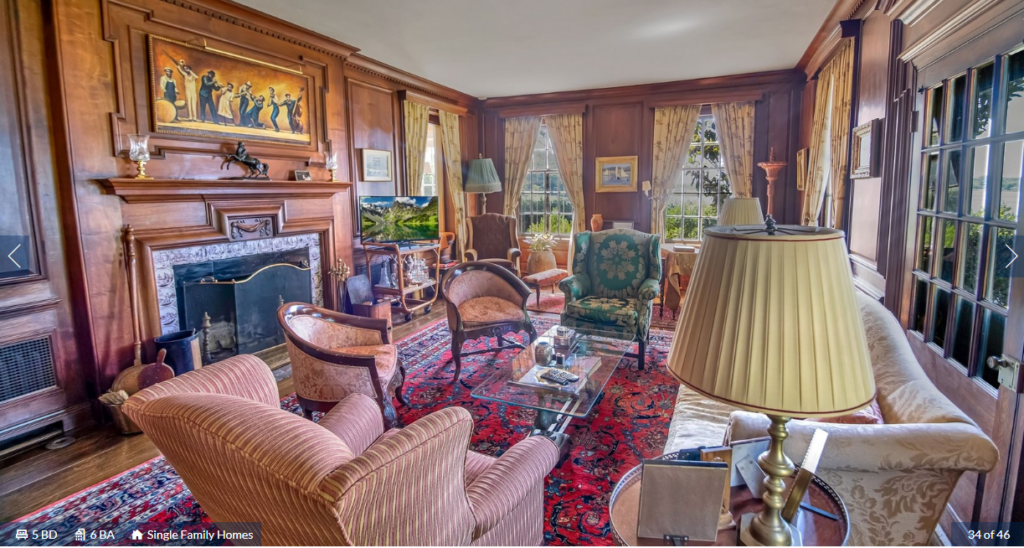 Next was a quick hop over the river to Middletown to help a young mom keep the living room from becoming just a playroom for their adorable toddler. We moved some chairs and corralled the toys and what a difference that made. Love how the British Cottage coffee table looks in this space.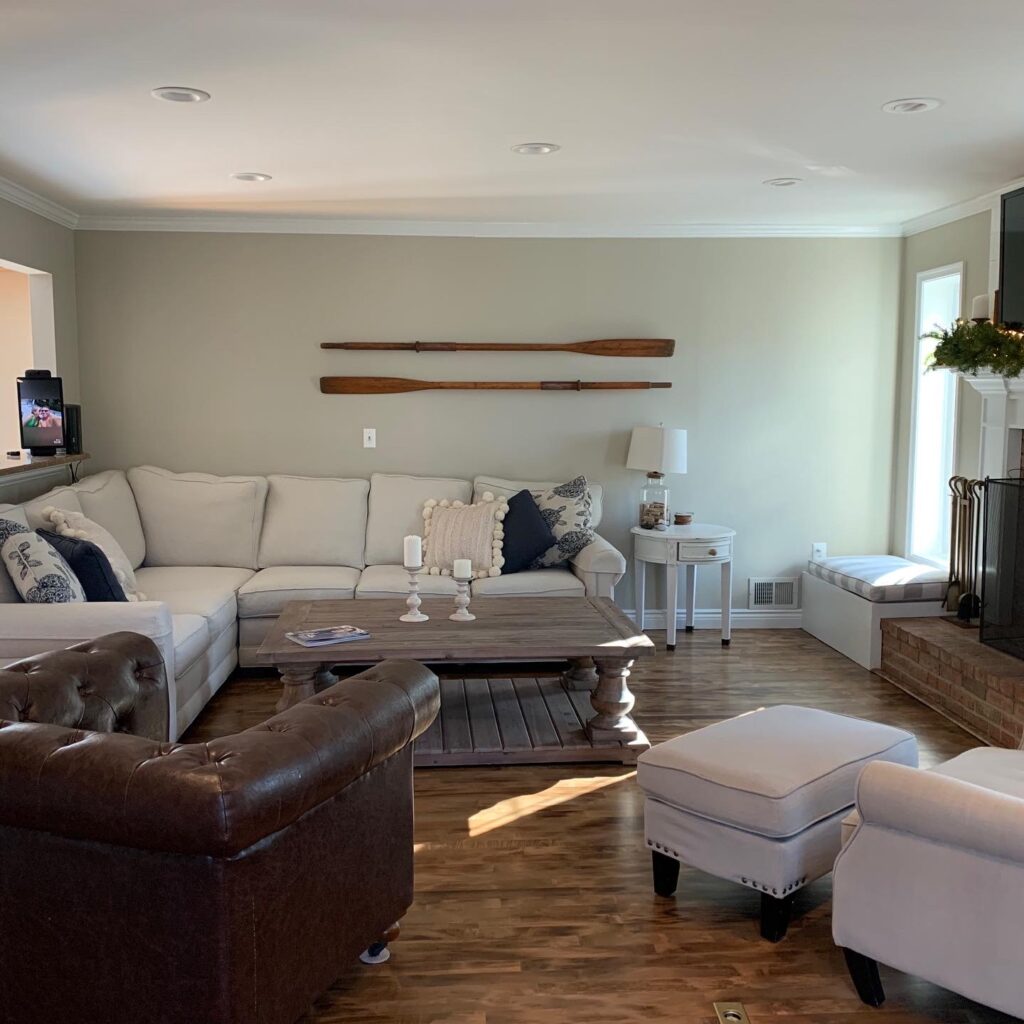 This home is an up-size from apartment life and what a great start. Take a peek at the British Cottage trestle table in the dining room. This is proof that just because you are starting out, you don't need to buy junk. Start with a few key pieces and build over time.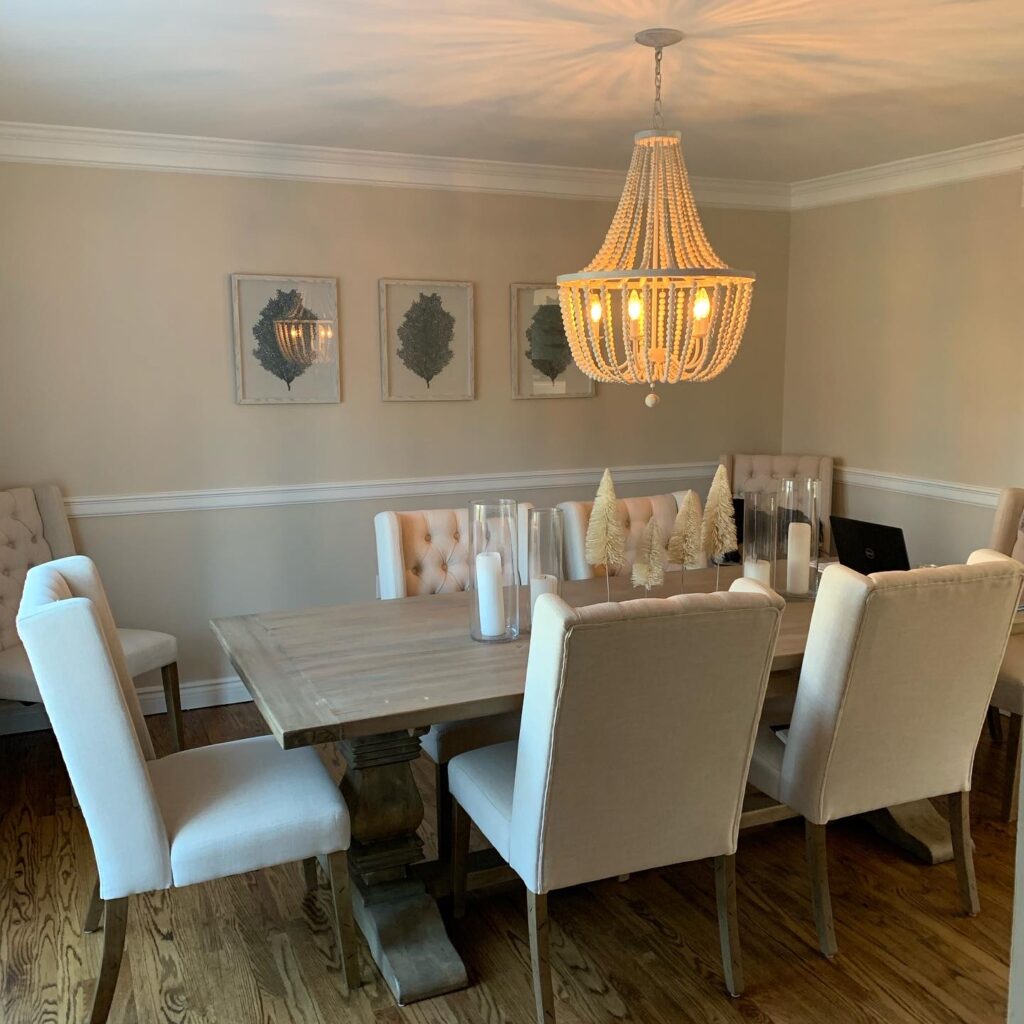 Then it was back to Rumson. You can tell we are really getting old because when we first went to this house the owner was probably 10–if that! His parents downsized; he went on to own one of my favorite homes of all time, ( you can read about it here) but ultimately a more family-friendly house and neighborhood was deemed necessary for his growing family, and so, as it turns out, you can go back home again.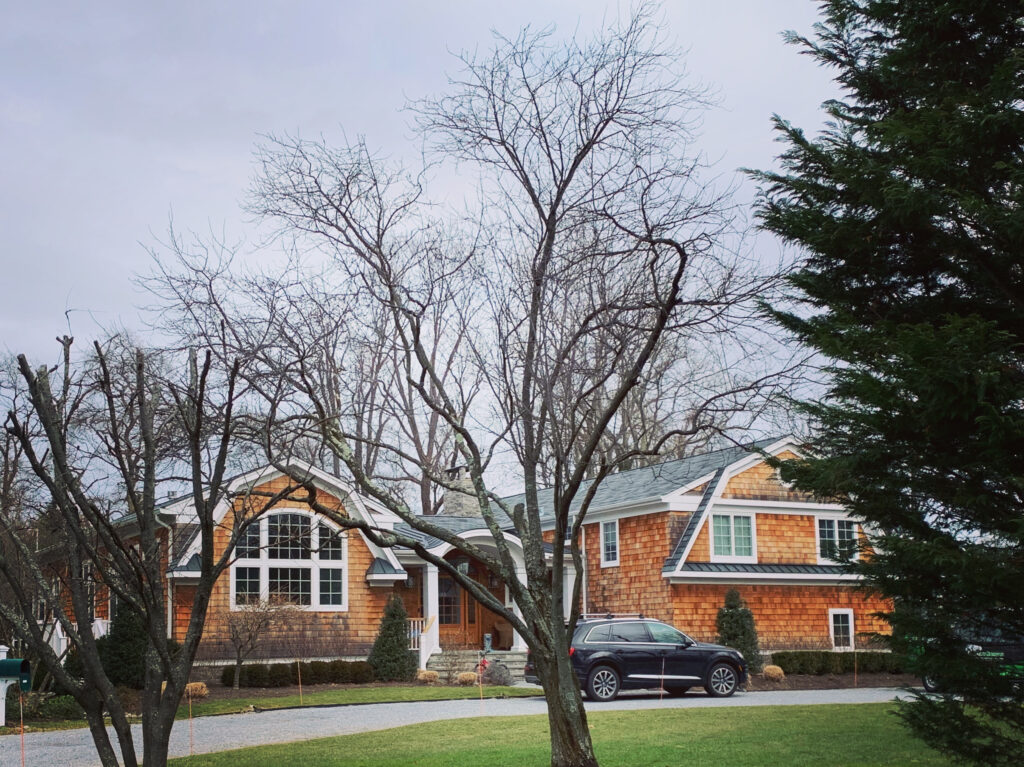 Like the family in our first visit, these homeowners have found it is not as easy as you might think to downsize. You finally get to the point where everything fits and the scale is just right and them boom! It's time to start all over again. Lots of their furniture stayed with the old house, so now, after some time to get their bearings, they are putting the pieces together. We got a start on the living room with a pair of mid-centuryesque leather chairs but I am hopeful there is more for us to here do in the near future so stay posted!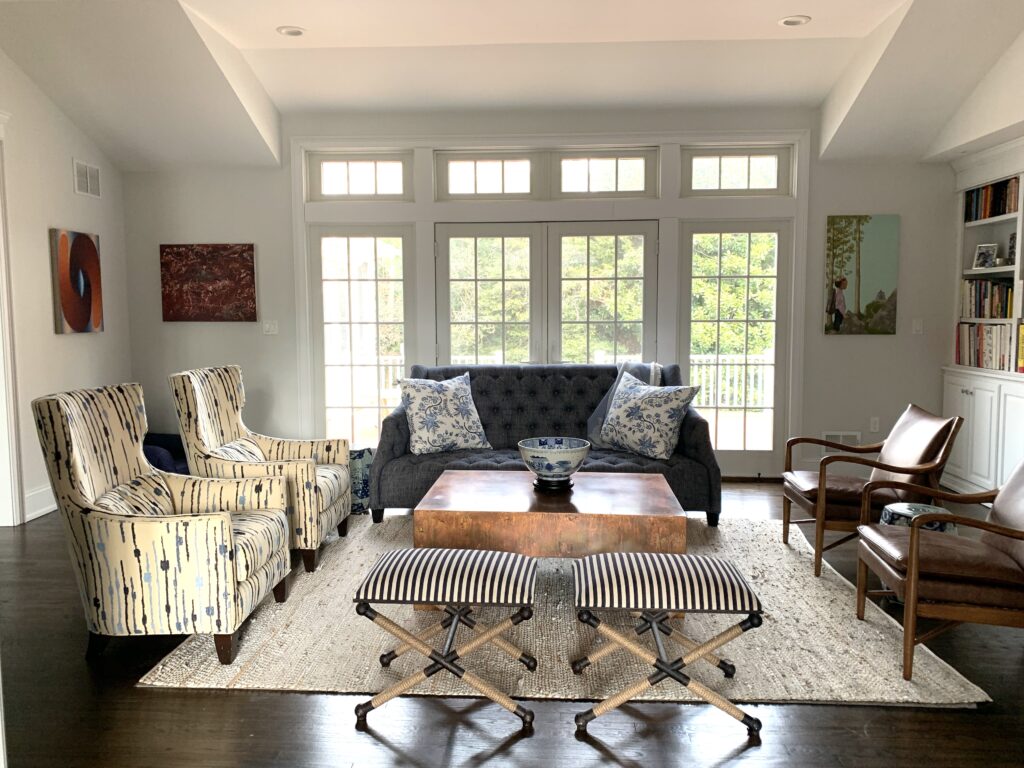 Our last home, and possibly one that will require a whole blog someday in the future, is actually only half built. The owners are looking to retire to Sea Girt, one of the most lovely towns on the entire New Jersey shore. They're building a new house on a nice, sunny corner lot at the edge of town, just blocks from the beach and you can tell this is going to be a winner.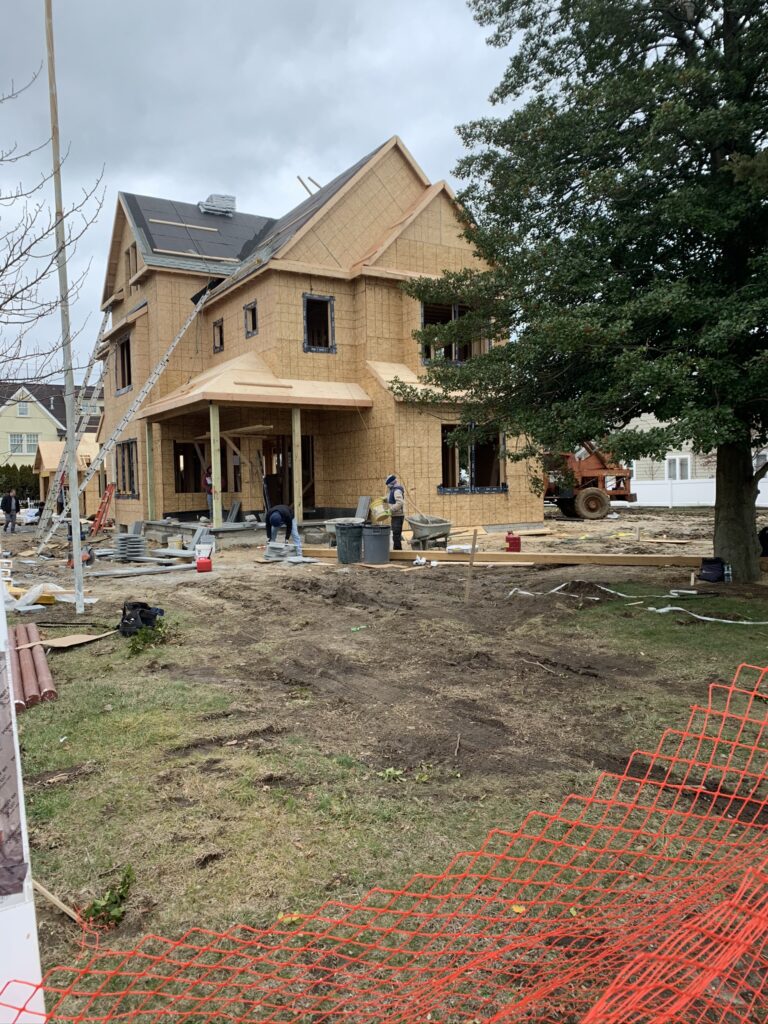 But, eventually, it was time to focus on getting some work done at the store. Keith and I cleaned out an area in the back that had become an unsightly mess and made it into our custom upholstery center. We hung the fabrics out where you can actually see them and made a work station for catalogs and tear sheets.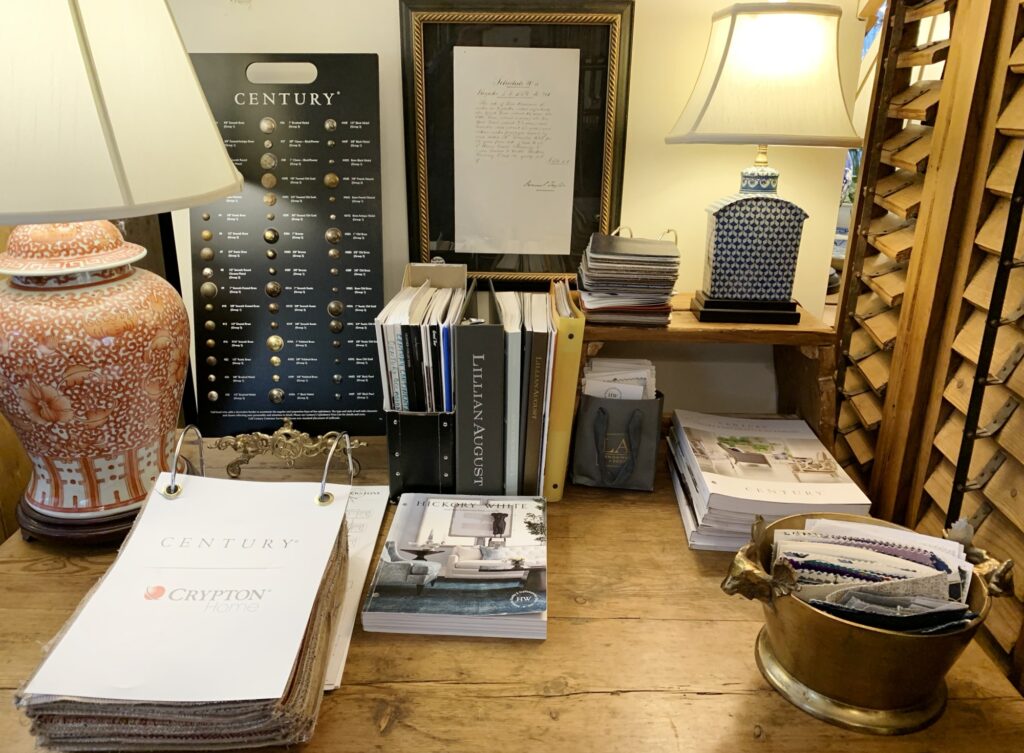 We're hoping this makes life easier for all of us. We have fabric and custom upholstery options for Hickory White and Lillian August,as well as Century Furniture. I've probably said this a million times but I will say it again–this is the good stuff. Higher end sure, but not crazy money if you are careful with your fabric choices, and all hand-crafted and hand-tailored by artisans in America. This is the best furniture money can buy.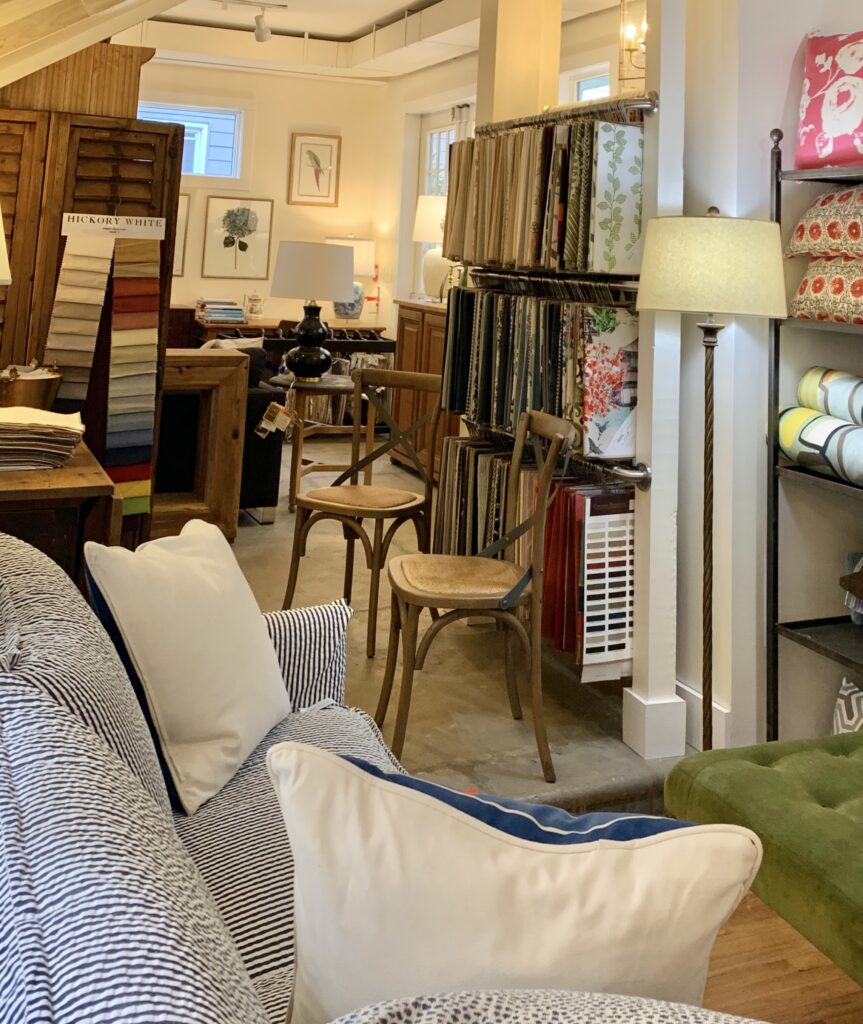 The good news is that even with all this running around we were able to come up with a great new recipe. I was unconvinced, even after reading the following description from Sunday's New York Times One Pot Meal Section that I would like it very much, but trust me it was amazing. This may be the best recipe of the year so far and certainly one that we will make again and again.
Dijon and Cognac Beef Stew
YIELD 4 to 6 servings
TIME About 3 hours
"This rich, comforting stew was brought to The Times by Regina Schrambling in 2001, in the dark days immediately following the attacks on the World Trade Center. The accompanying article was an ode to the therapeutic benefits of cooking and baking: "Whoever said cooking should be entered into with abandon or not at all had it wrong. Going into it when you have no hope is sometimes just what you need to get to a better place. Long before there were antidepressants, there was stew." This one, while complex in flavor, is not difficult to prepare, but it cannot be rushed. Make it when you have the time to indulge in the meditative qualities of chopping, sautéing, reducing, braising, waiting and tasting. You will be rewarded with an exceptionally flavorful dish that is just as satisfying to eat as it was to cook."
INGREDIENTS
1/4 pound salt pork, diced
1 large onion, finely diced
3 shallots, chopped
2 to 4 tablespoons unsalted butter
2 pounds beef chuck, in 1-inch cubes
2 tablespoons all-purpose flour
Kosher salt and black pepper
1/2 cup Cognac
2 cups beef stock
1/2 cup Dijon mustard
4 tablespoons Pommery mustard or other whole-grain Dijon mustard
4 large carrots, peeled and cut into half-moon slices
1/2 pound mushrooms, stemmed, cleaned and quartered
1/4 cup red wine
PREPARATION
Place salt pork in a Dutch oven over low heat, and cook until fat is rendered. Remove solid pieces with a slotted spoon, and discard. Raise heat, and add onion and shallots. Cook until softened but not browned, 10 to 15 minutes. Use a slotted spoon to transfer to a large bowl.
If necessary, add 2 tablespoons butter to the pot to augment fat. Dust beef cubes with flour, and season with salt and pepper. Shake off excess flour, and place half the cubes in the pot. Cook over medium-high heat until well browned, almost crusty, on all sides, then transfer to a bowl with onions. Repeat with remaining beef.
Add Cognac to the empty pot, and cook, stirring, until the bottom is deglazed and the crust comes loose. Add stock, Dijon mustard and 1 tablespoon Pommery mustard. Whisk to blend, then return meat and onion mixture to pot. Lower heat, partly cover, and simmer gently until meat is very tender, about 1 1/2 hours.
Add carrots, and continue simmering for 30 minutes, or until slices are tender. As they cook, heat 2 tablespoons butter in a medium skillet over medium-high, and sauté mushrooms until browned.
Stir mushrooms into stew along with remaining mustard and red wine. Simmer 5 minutes, then taste, and adjust seasoning. Serve hot.