Afraid so. 
Slipcovers, faded chintz, peeling paint seem so yesterday. I want surfaces to be uncluttered. Couches sleek and taut, not blousy and overstuffed. No lace, no whitewash and, above all, no clutter.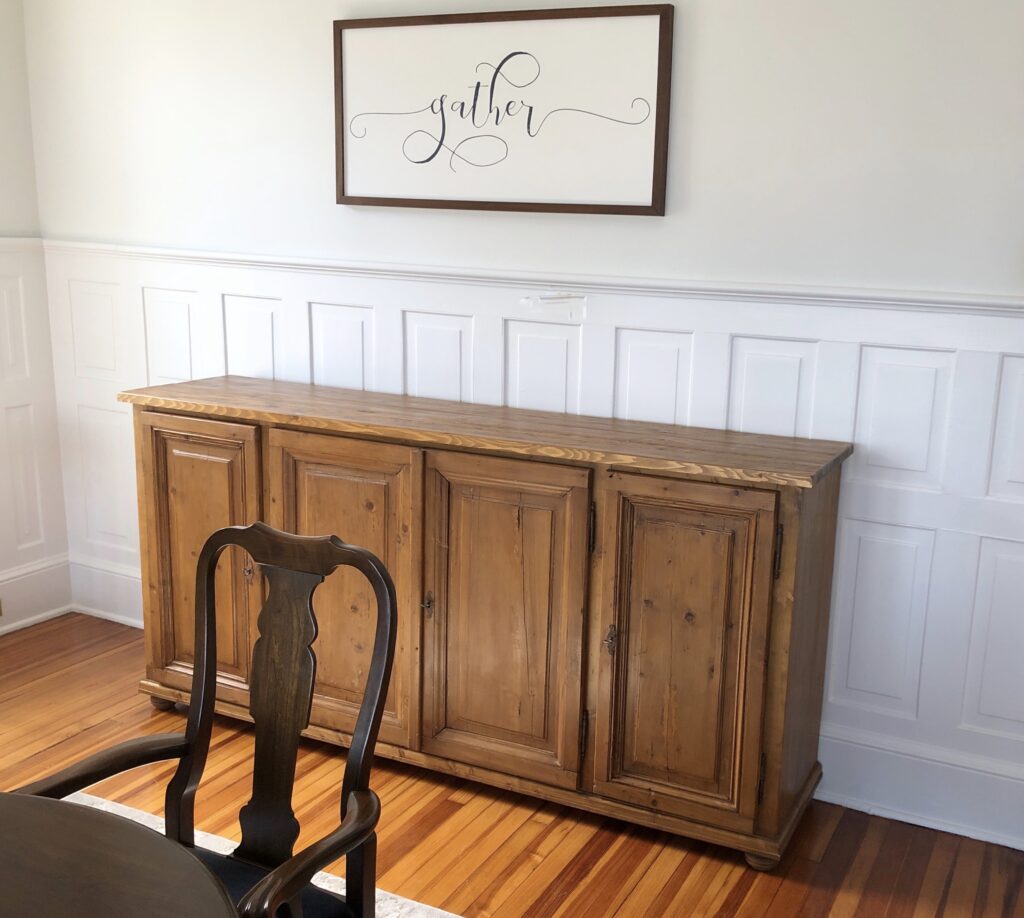 I'm not saying you need to go all mid-century modern but now is the time, with fall approaching and the whole school/work thing still happening at home, to get your act together. We just delivered the cabinet in the above photo today to a gorgeous Century home overlooking the bay in Atlantic Highlands. Normally you would expect to see an enormous walnut breakfront looming over the rather formal dining table and chairs but in this case, the homeowner opted for simplicity. Sometimes less is more AND not everything has to match!
Is this cupboard going to hold dishes or files? We'll never know. But if someone has to work at the dining room table all day a cabinet like this is the perfect answer. Come five o'clock all signs of work can be put away–laptop, printer, paperwork–out of sight–out of mind. But come Thanksgiving you have a perfect spot to set out your turkey or line up all those desserts.
But meanwhile, it is still way too hot to even thinking about cooking and my garden is literally exploding with cucumbers and tomatoes which means it is time to make:
Gazpacho
2 Cucumbers, peeled, halved, and seeded
2 red bell peppers, plus 1 green cored and seeded
4 overripe heirloom tomatoes
1 red onion
3 cloves garlic
3 cups vegetable juice
1/4 cup sherry vinegar
1/2 cup good quality extra virgin olive oil
1/2 tablespoon Kosher salt
1 teaspoon cayenne
1 cup croutons toasted golden brown
Directions
In a food processor, combine the tomatoes, garlic, onion, cucumbers, peppers, vegetable juice,  cayenne, salt, and vinegar. Start blending, and then add the olive oil in slowly to emulsify.
When the vegetables are well-blended, ladle the soup into bowls and top with croutons. That's it!