View the New Arrivals on the Web Site.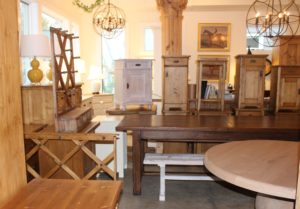 For thirty years Keith and I have traveled to Europe to buy container loads of antique–primarily pine–furniture.  We started in England, then went to Holland, Denmark and finally Hungary purchasing hundreds of items to sell in our Red Bank, NJ furniture store.  At some point we started adding furniture made from old wood, and then new wood, to meet customer demand for specific items.  When our factory in England went bust after one recession or another—our Hungarian supplier of antique pine started building for us.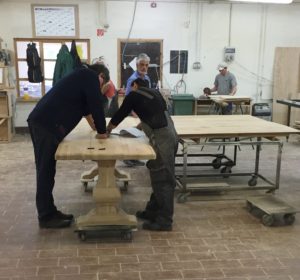 The big news this year is that we are now producing our own line of furniture made with weathered oak to meet the demand for the grey, drift-woody tone that originated in Belgium but has been happily adopted by the savvy American furniture buyer.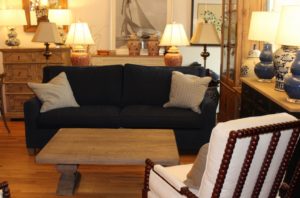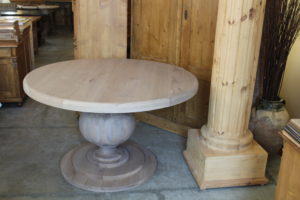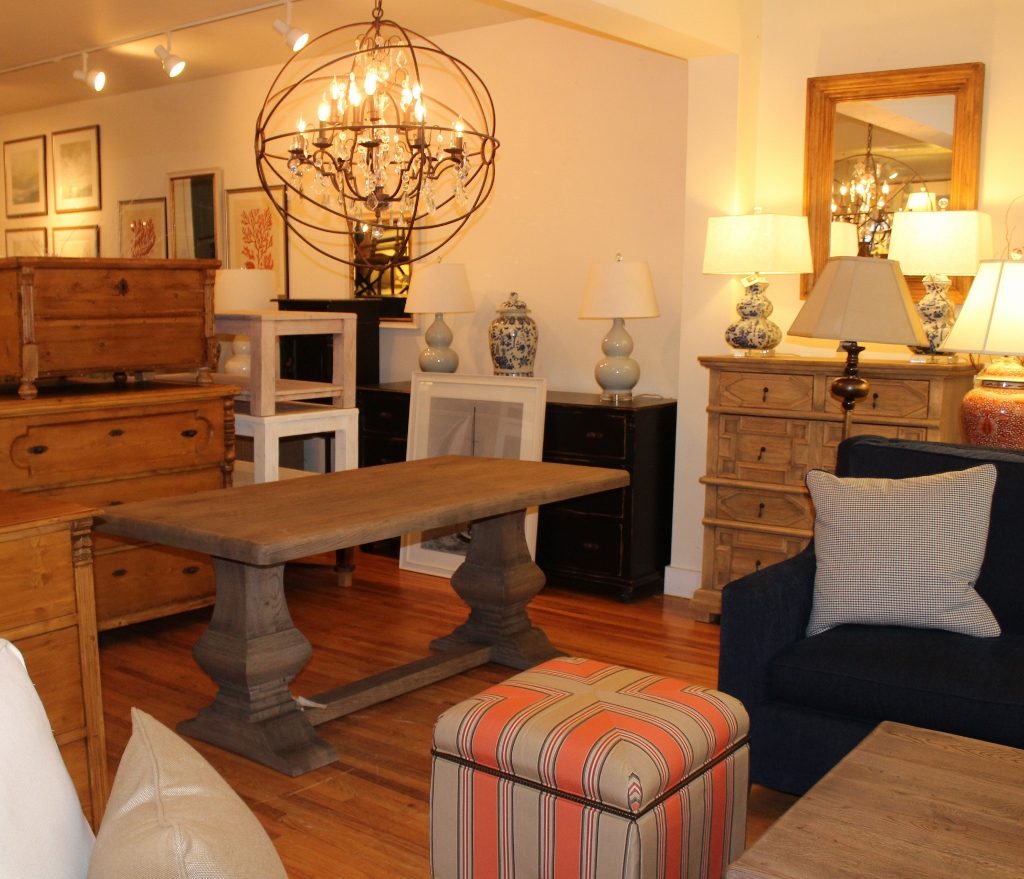 In addition to the oak items we  are also introducing a whitewashed pine finish: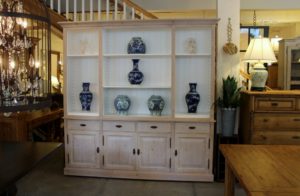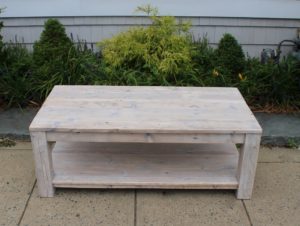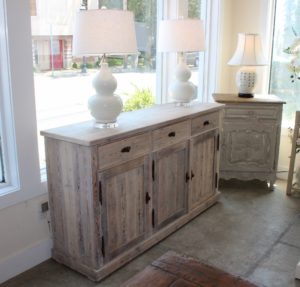 All the new items meant long days of hard work, figuring out what to make and how–but eventually dinner time would roll around.  One of our favorite restaurants in Eger is called Feherszarvas Vadasztanya.   The food served there is rustic and hardy, and we always make sure to fill up on the Beef Goulash.
Beef Goulash
Cut a couple of pounds of well-larded chuck steak into chunks and toss with 2 tablespoons FRESH paprika (not the stuff that has been sitting around for the last couple of years),  a tablespoon of flour, a pinch of salt and a sprinkle of caraway seeds–if you have them.
Pour some olive oil in a heavy casserole dish and brown the meat in batches until it's golden and crusted and set aside.
Scrape the bottom of the pan and add two thinly sliced onions and one green pepper thinly sliced also, and more oil if needed.  When the onions are soft remove the peppers and add the leftover flour and spice mixture to the pan and stir.
Add the beef and water to cover, making sure to scrape and mix in all the bits stuck to the bottom of the pot and put in the oven at 350 degrees for two and one half hours.  Remove the lid and add the cooked peppers and cook for another half hour until the meat is very tender.
Taste for seasoning.  In Hungary, this is served with spaetzle-a soft egg noodle that I don't have a clue how to make but adore.  Being essentially lazy I just ladle the goulash over the regular supermarket variety egg noodles.  A dollop of sour cream and a sprinkle of chives is always nice.  As is a bottle of Bull's Blood, or Egri Bikaver, a fabulous red wine blend from Eger.
Egyunk!  (Bon appetit in Hungarian)