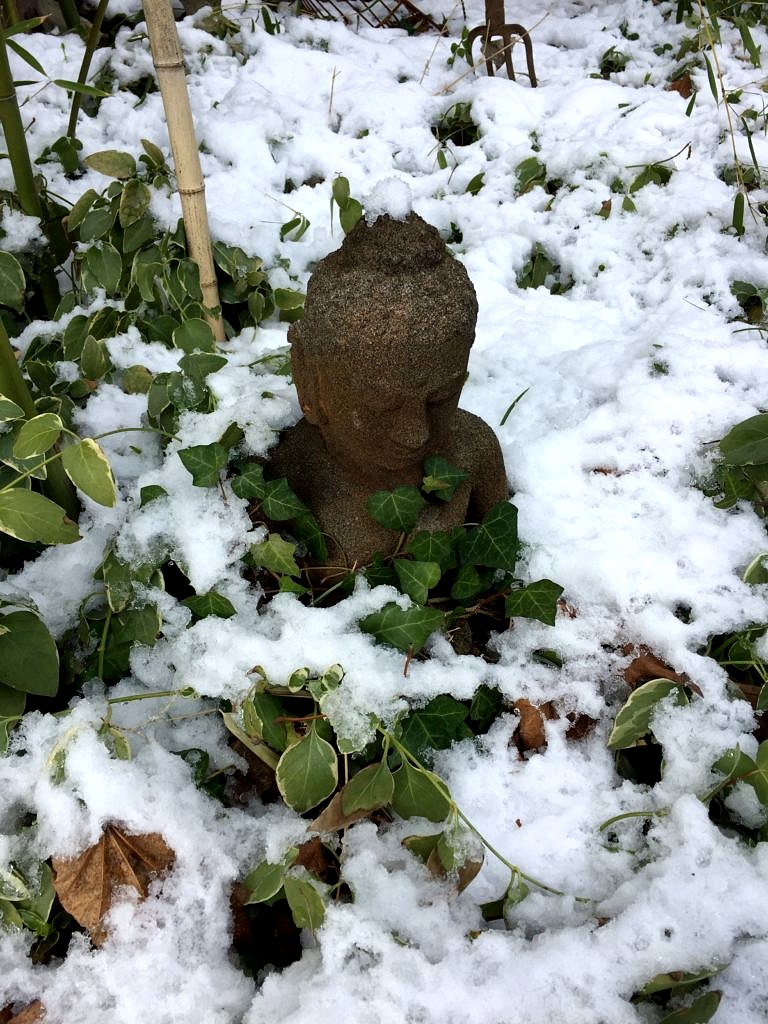 Some poets say April is the cruelest month but my bet is on March.  Spring finally gets here but all there is to show for it is a few lousy daffodils gasping for life in a tangle of dead leaves.  The only thing to do when it is still too early for cocktail hour is to hunker down with a good book or two and wait it out.  Fortunately I buy coffee table books like other people buy candy so there is usually a large stack just awaiting  perusal.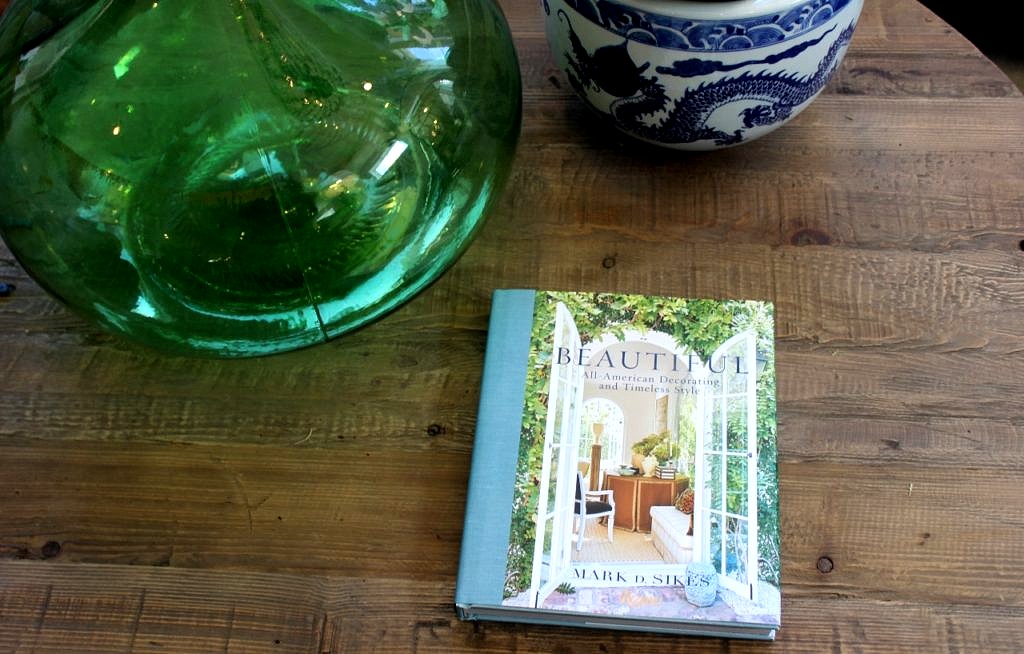 One I recently enjoyed was by Mark D. Sikes, whose blog, Chic People, Glamorous Places, Stylish Things, was such a sensation a book deal followed. Beautiful  All-American Decorating and Timeless Style is the result, an engaging glimpse of a master at work.   In room after room Mark starts with pale walls and pale carpets, then adds another layer, then another with a bit more color and structure and the next thing you know there is a profound sense of elegance and comfort.
And I just love that he is totally passionate about blue and white, something we share here at British Cottage, and something that may contribute to the air of harmony you find in his rooms.  Think of faded blue jeans worn with a crisp white shirt and a fabulous navy blue blazer. The look transcends gender and genre, casual yet always stylish, and that is what, I think, we all wish for our decor.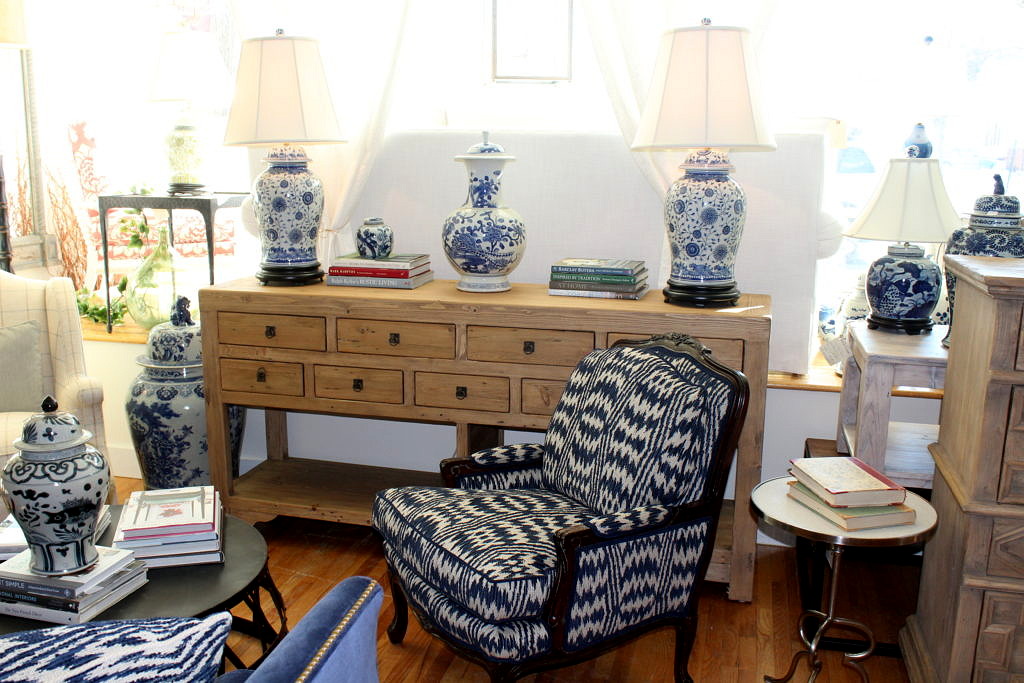 Fussy feminine rooms with swags and knick knacks, yuck.  All brown leather and mid-century modern, double yuck.  The best way to describe Mark's ethos is to evoke Nancy Meyers and her Something's Gotta Give house.  Nancy is crazy about Mark's style and even wrote the introduction to his book.  What is her style?  Coastal chic?  Country home casual?  I don't know what to call it.  But I like it.
This book shows you how it is done.  How to style coffee tables and side tables, add pops of color and accessories, arrange your seating–always tricky–and get it to all to work–even trickier.  If you don't want to buy the book you can always tootle over to British Cottage; we've got all the right stuff to pull this look together.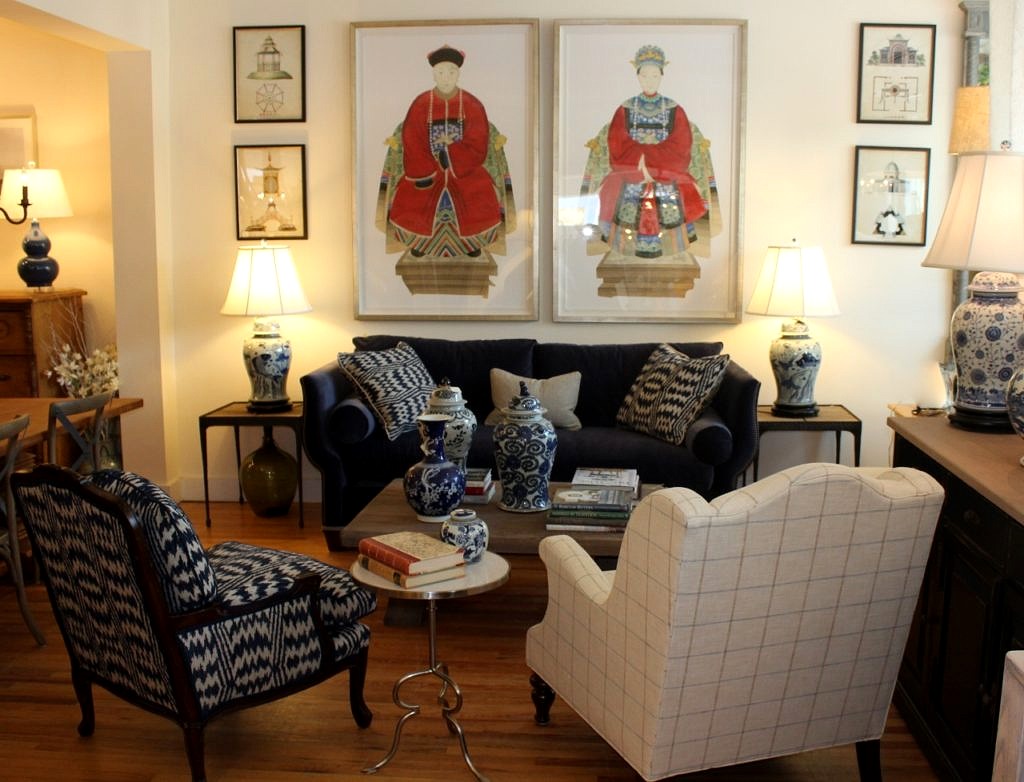 Lamb Ragu
But before you curl up with a book on this windy and raw Sunday, now would be the perfect time to take a moment to toss a few ingredients together and cook up a hearty stew.   With fresh lamb in the markets what could be better than this lovely Lamb Ragu?  Just four hours later and it's buon appetito!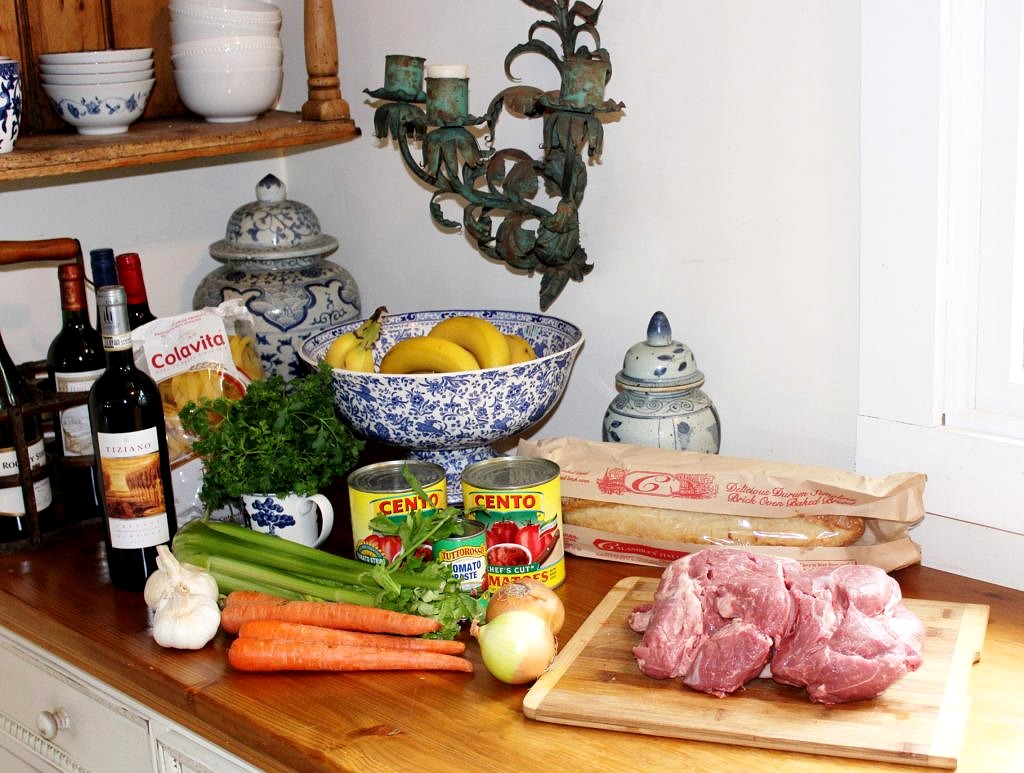 You can do this with lamb shanks but I usually just buy a boneless leg of lamb–it is all in one piece and easier to handle.  Salt and pepper then sear on both sides in olive oil in an oven-proof pot.
Remove the lamb from the pan and add about 4 ounces of diced pancetta and quickly fry –you don't need to do this but I think it adds tons of flavor to the mix.  Put the lamb back into the pot along with two or three onions coarsely chopped and 5 cloves of minced garlic,  some celery and a carrot or two–I like mine finely chopped so it disappears into the sauce. Then pop in one large can of whole tomatoes and one-half can of a decent red wine.  Add a bay leaf, some thyme, a pinch of hot red pepper flakes and put in a 350-degree oven for 3 1/2 to four hours.  That's it.  Some will say saute the onions, celery, and carrots first but I say–don't bother.  You have books to read.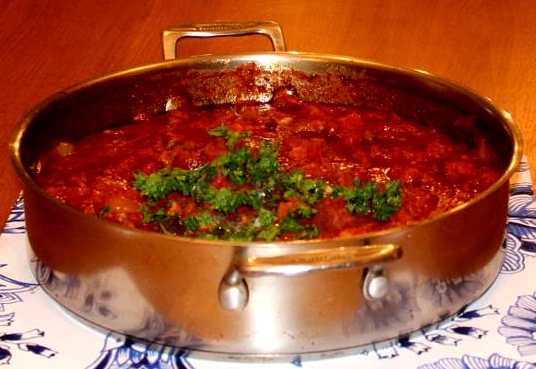 Remove the pan from the oven and shred or chop up the meat.  Put it back into the sauce and serve over the pasta of your choice (I like to use pappardelle) and top with freshly grated parmesan cheese.  Accompany  with a tossed green salad, a loaf of garlic bread and a couple of bottles of chianti and even the people who for years have been telling you they don't like lamb will love it.  Trust me.  Hopefully, they'll leave you with enough sauce to freeze and you are all set for your next Sunday supper–lasagna.