Chapter 1
It was in the middle of our interminably long, hot summer when a customer told me I should buy the cutest cottage she had ever seen. Located in the heart of the Fair Haven historic district, and priced well under a million dollars which these days she said, in red hot Fair Haven, made it a steal. Not really, but still closer to my price range if I was looking for a house–which I was not. But I couldn't resist peeking at the listing the second she left, and this is what I saw.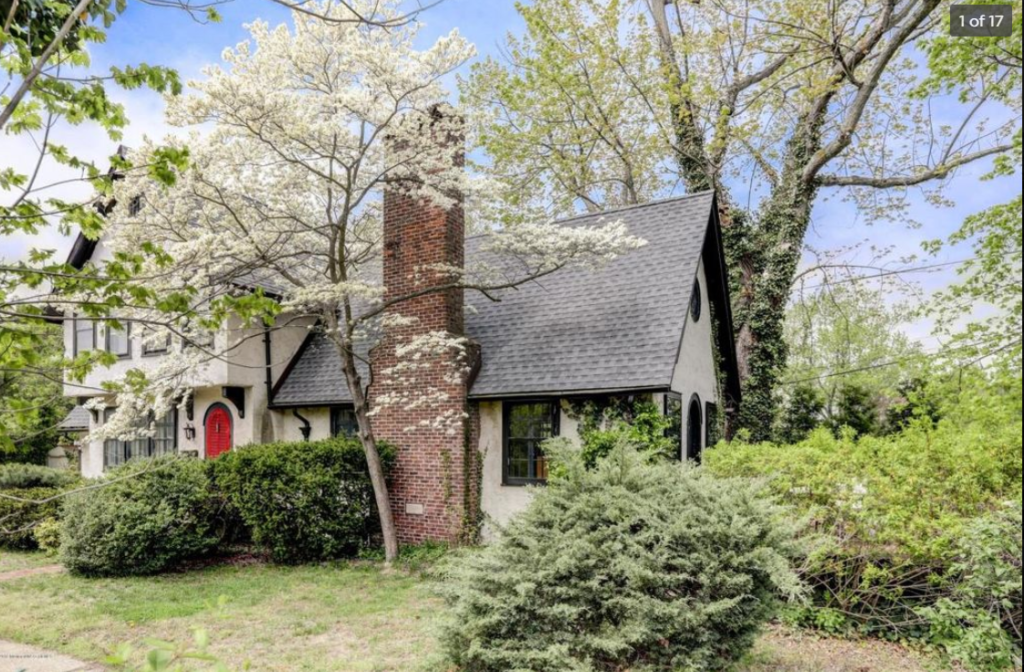 Oh man. How cute is this? I took the bait and called my realtor, who also happens to be my aunt (Keith's mom's sister) and manager of Heritage House Realtors in Shrewsbury, just to take a look. A real estate all star, professional facilitator, and all around wiz, Christine had us in the house that afternoon.
First thing you see is the adorable foyer, which is entrancing with all of its rounded hobbit doors and fretwork ceiling. (Which proved to be plastic, not plaster, and is coming down but I'll save that for another chapter–the one about when the rose-colored glasses come off).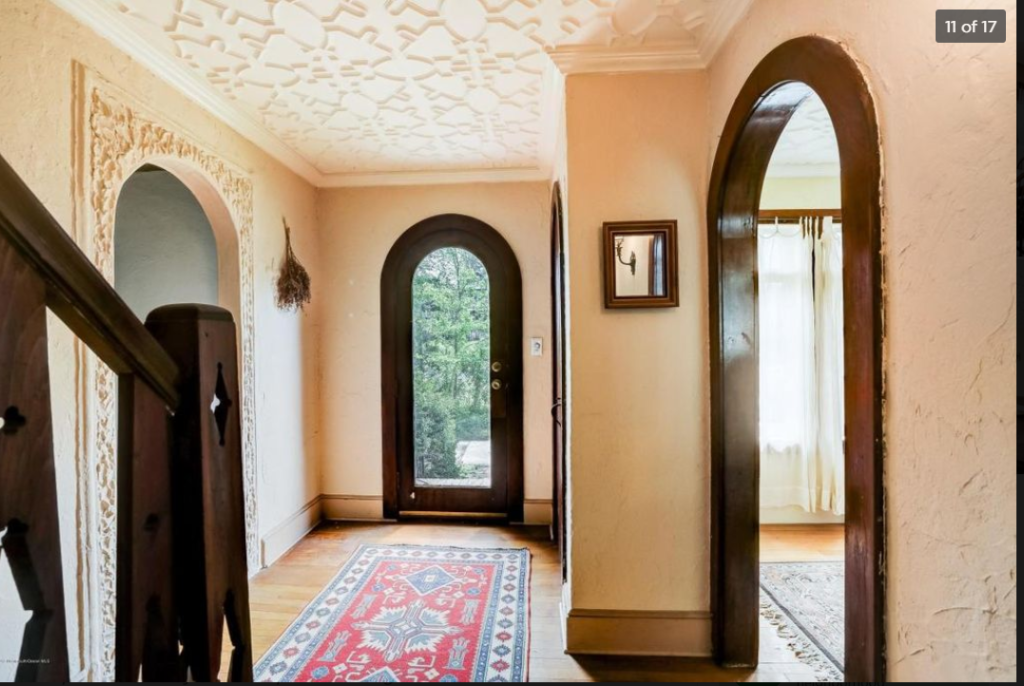 The best was when I glanced through the door on my right.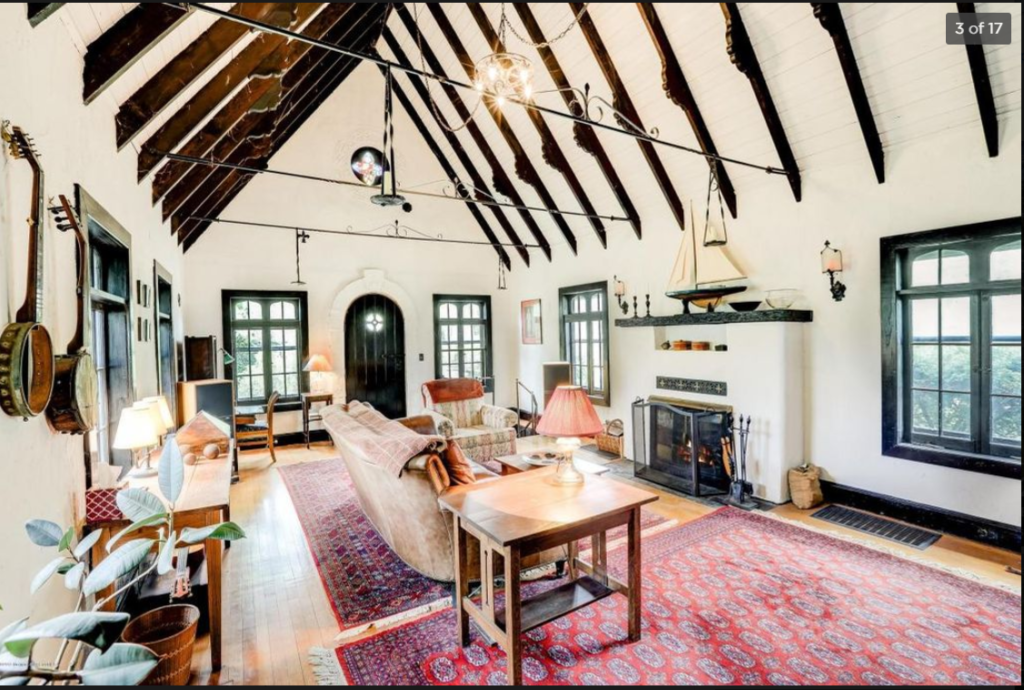 I was sold.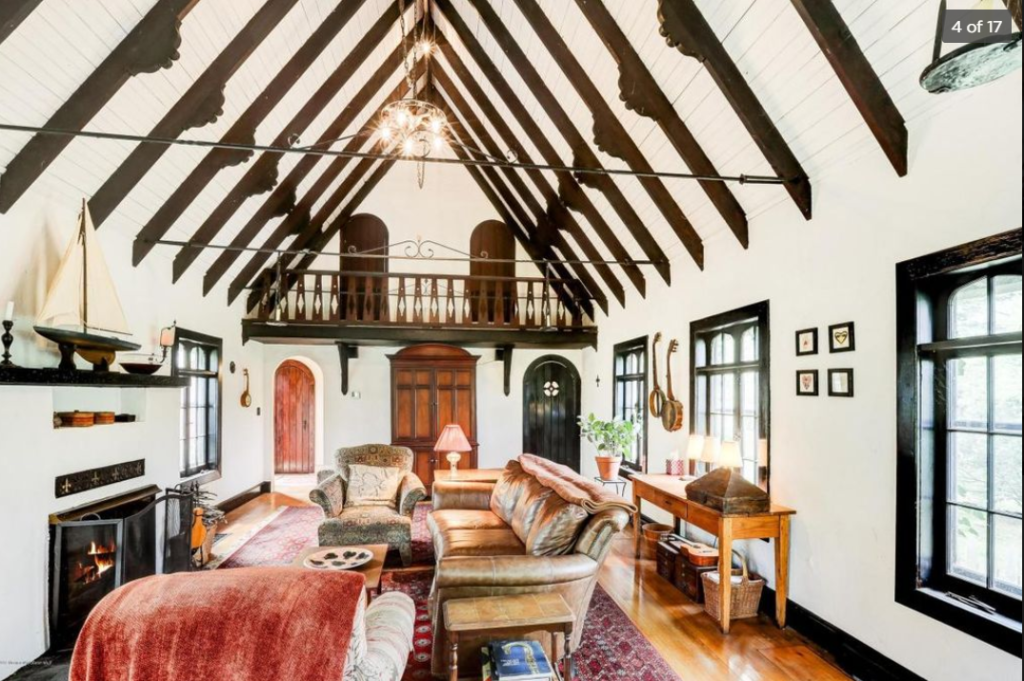 Forget that the rest of the house was a disaster: the basement indescribable, the filthy kitchen last updated in 1957, and the spartan one and a half baths not long after that. All I could think was how cool this room looks. To be honest Keith was, and is underwhelmed, but in the end, after a bit of hard bargaining and some unhappy inspection results we were able to purchase the property for substantially less than the asking price.
Now the trick will be to turn all the negatives into positives–with a rather tight budget and a partner who is not convinced this is my best idea ever. I'll let you know how it goes on this blog, which in the spirit of that dynamic duo from Waco, we will dub the "Fair Haven Fixer Upper". Wish us luck.
Since we are officially on a budget there is only one recipe I know that packs a punch and cost just pennies. Beloved by Brits the world over–I need to get back into Keith's good graces somehow–

Beans on Toast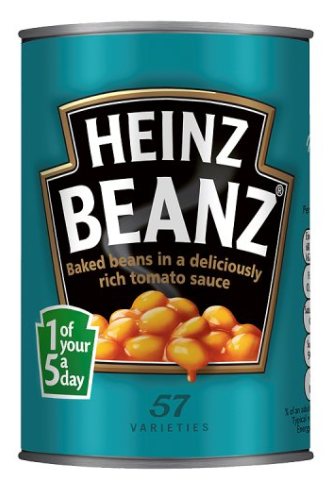 INGREDIENTS
2 s

lices bread (white is traditional)

1

can of *Heinz Beanz as shown in the above photo (DO NOT USE AMERICAN Pork & Beans or "Bush's Beans" etc. ONLY Heinz)
DIRECTIONS
Toast bread.
In a saucepan, heat up the beans.
Spoon onto toast.
ENJOY!
* Keith buys these at Sickles Market in Little Silver. Sadly not available everywhere.